12 Games Like Wordle
12 Word-Guessing Games to Hold You Over Until Tomorrow's Wordle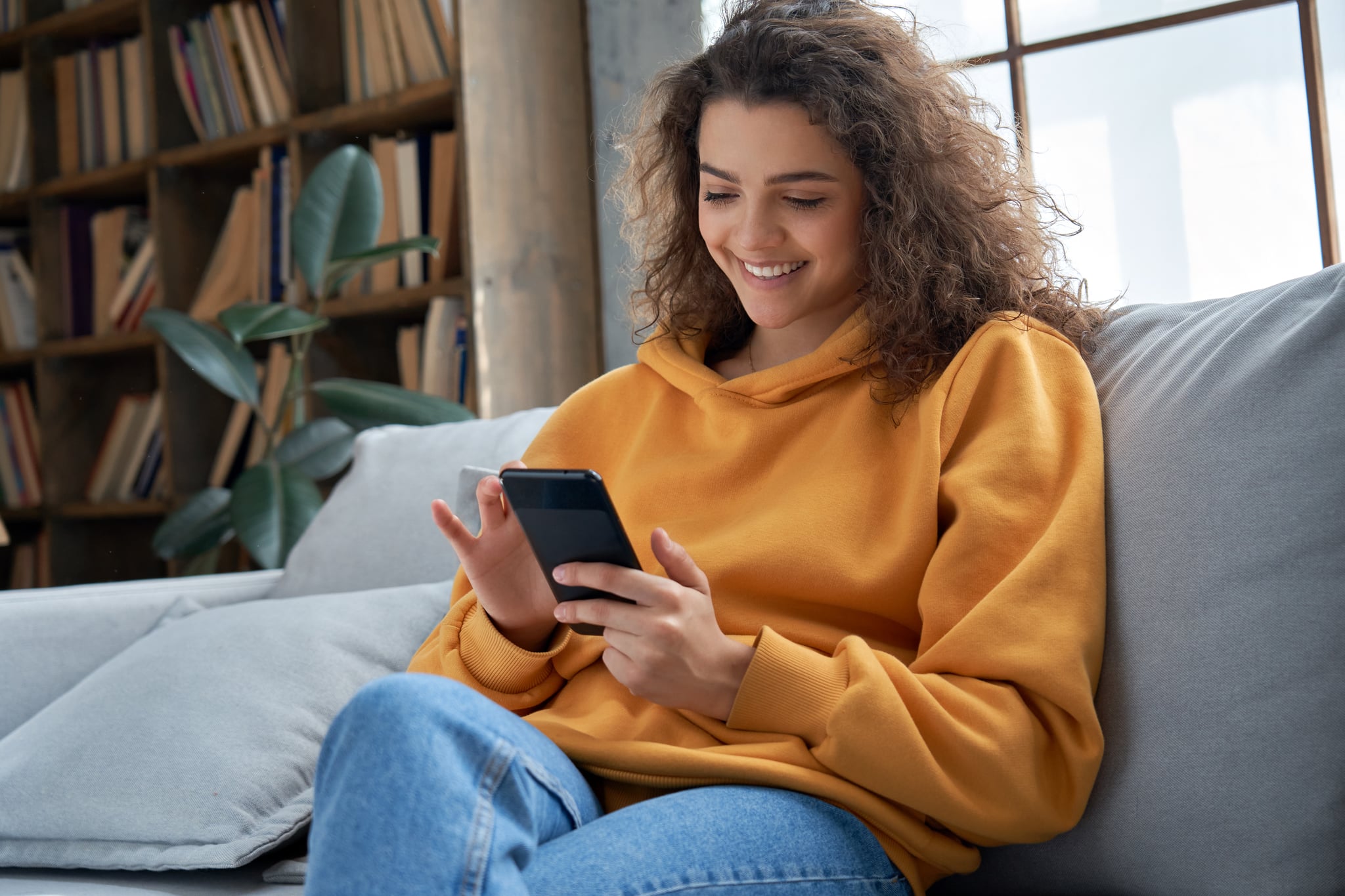 What started as a fun, daily word-guessing game has turned into an overnight viral obsession. Wordle, created by software engineer Josh Wardle, challenges players to guess a five-letter word of the day. The kicker? You only get six tries. However, clues are given along the way by a series of colored tiles (gray, yellow, or green). The online game is mind boggling and extremely addicting, to say the least.
With its increasing popularity, Wordle now has spinoffs like Taylordle, a word puzzle that follows the same rules as Wordle but is tailored to all things Taylor Swift. However, the only downside to Wordle (and most of its variations) is that there's only one puzzle per day. To help satisfy your word-game craving, we found 12 other games like Wordle that are equally as fun, stimulating, and challenging. Try one — or all — of these games while you eagerly wait for tomorrow's Wordle to drop!
1. Words With Friends
While you wait for tomorrow's Wordle, strike up a game of Words With Friends with your coworkers, roommate, family, or friends. The crossword-puzzle-like game, which can be played on a web browser or via the app, is basically virtual Scrabble, awarding players points for every word created.
2. Hello Wordl
Hello Wordl follows the same exact format and strategy as Wordle. However, players choose how many letters the mystery word is before they begin guessing. The minimum is four letters, and the longest a word can be is 11 letters. Also, there's no cap on how many times you can play per day.
3. Wordle Archive
As the name implies, this web browser game features every Wordle played to date. Wordle Archive is great for those who hopped on the Wordle bandwagon late or those looking to improve their speed and word-guessing skills (and redeem themselves from past attempts).
4. Worldle
A geography buff and world traveler's dream word game, Worldle tasks players to guess the country or territory based on a visual outline. You only have six attempts, but Worldle gives you clues along the way, like how many miles your guess was off by and whether your guess is located more north, southwest, and so on from the featured country.
5. Word Master
Similar to Wordle, users follow the same color-coded letter block format and must guess the mystery word in under six tries. The only thing that makes Word Master different than Wordle is that you can play as many times as you want.
6. Taylordle
Taylordle is exactly like Wordle, except all the words are geared towards Swift's music, career achievements, former love interests, and more. The same Wordle rules apply, so good luck, Swifties!
7. Lewdle
Lewdle is an adults-only word game. The word puzzle challenges players to guess profane, lewd, and salacious vocabulary. Normal Wordle rules are in play, and you're only given one mystery word per day.
8. Dordle
Looking for something a little more challenging? Dordle dares users to solve two Wordles at the same time in only seven tries.
9. Quordle
Believe it or not, someone found a way to make Dordle even more mind boggling. Enter: Quordle. Amping up the stakes and brain power, Quordle challenges players to successfully complete four Wordles simultaneously. Luckily, you get nine attempts instead of seven.
10. Subwaydle
If you live in New York City, you'll enjoy Subwaydle. In Subwaydle, players must figure out how to get from point A to point B using the correct subway route. Like in Wordle, tiles turn colors at the end of each attempt to give you hints. However, to make things more complicated, puzzles played during the week are based on midday train schedules, whereas puzzles played on the weekend abide by weekend train schedules. You only get six attempts.
11. Spelling Bee
Created by The New York Times, Spelling Bee is a honeycomb-shaped word puzzle in which players craft four-or-more-lettered words that must include the center, or yellow-colored, letter. You earn points for every word you make, but longer words are worth more points. The daily puzzle is released at 3 a.m. ET.
12. Custom Wordle
What's funnier than stumping your friends? In Custom Wordle, you're in charge of picking the word, which can be of any length. The game then generates a shareable link that you can send to whoever you want! The same rules from Wordle apply, but you and your friends can create as many custom games per day as you want.