Your How-To Guide For Using Instagram's Latest Video Feature, Reels
With social media users across the globe captivated by 15-second videos, Instagram has rolled out a new technology to bring these entertaining videos right to the front of our feeds. Meet Instagram Reels. Eagle-eyed users might find the new feature has some similarities to TikTok, but the new simple technology makes it easy to share this kind of content with your already loyal Instagram followers. As of Aug. 5, Reels launched in over 50 countries, making editing tools and an array of awesome audio and augmented reality effects available to users. Read on to find out more about how to access and create Reels on Instagram, and let celebrities like Selena Gomez, Keke Palmer, and Will Smith inspire you to create your own.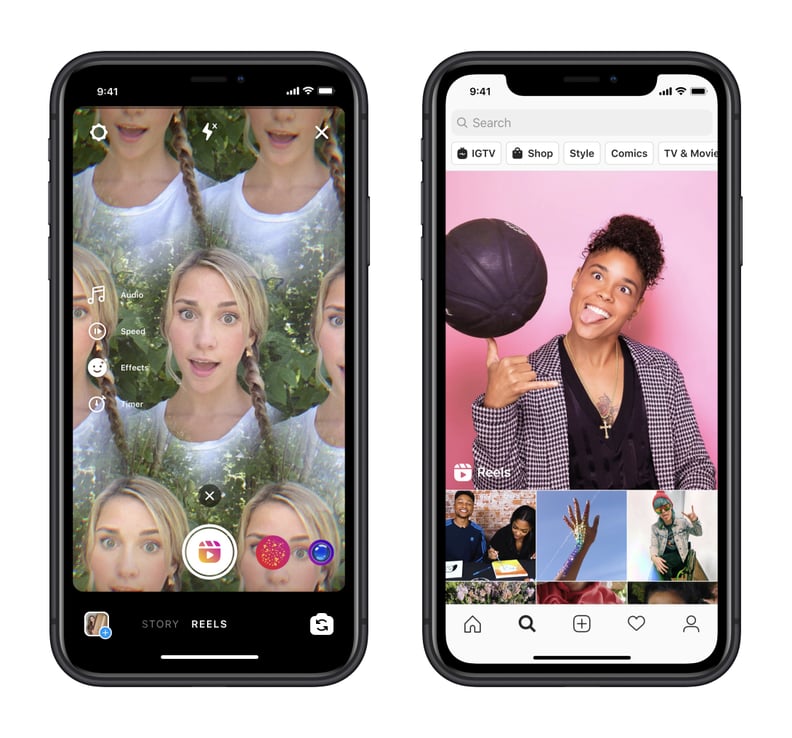 How to Create Reels on Instagram
First, make sure your Instagram app is up to date in the App Store. The same way you add to your Instagram Story, you can find the option to create a reel at the bottom of your screen. On the left side, you'll find the editing options for your video, including audio, effects, timer, speed, and align to create seamless clips.
The same way you can add a song to your story, you can add a song to your reel from the library of music available in the Instagram app. You can also create the video using your own original audio. Your audio can be used by your followers and credited to you in their own Reels if your account is public.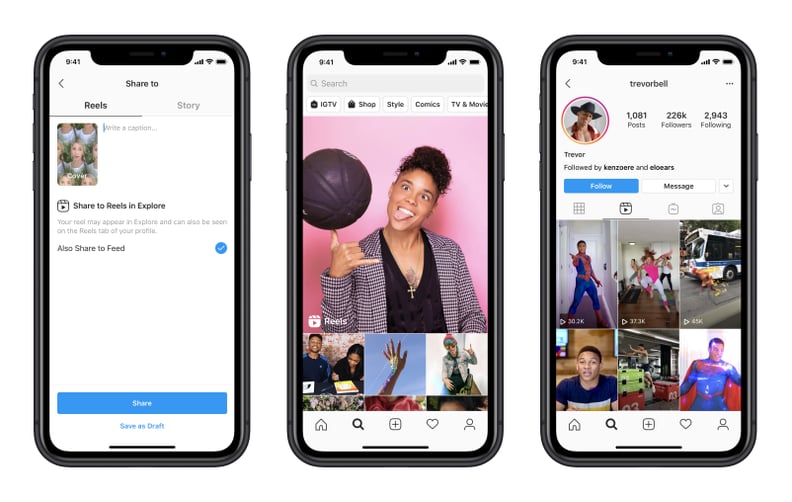 How to Share Reels on Instagram
Our favorite thing about Reels is how accessible they are not only to your followers on your feed, but also on the Explore page. If your account is public, your Reel is able to be discovered on the Explore page, as well as the pages dedicated to the songs, hashtags, or effects used on your video. You also have the option to add the reel to your feed. If your account is private, the same settings that apply to your feed posts will be applied to your Reels videos.
After you've shared a Reels video, a Reels tab will be added to your page (similar to the IGTV tab). You also have the option to add the video to your feed and have it display on your main profile grid. According to Instagram, you can also share your video to your Story, your close friends, or in a direct message and it will expire after 24 hours. The possibilities are endless!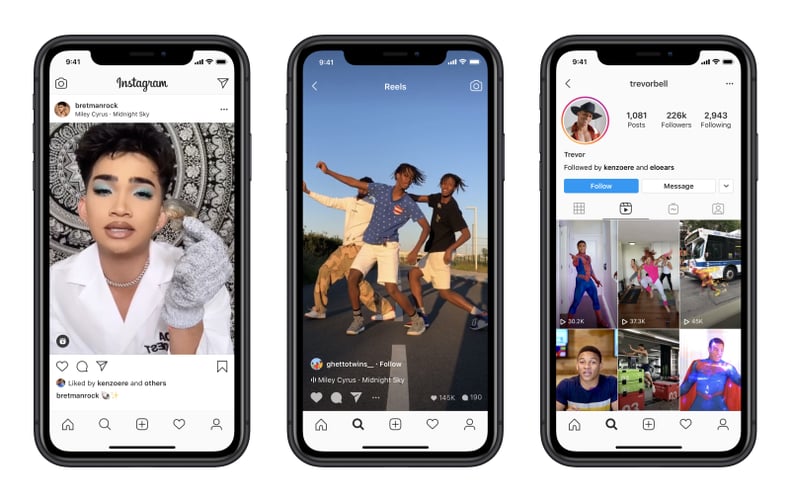 Where to Find Reels on Instagram
Just like the Explore page on Instagram is an awesome way to find budding trends and new accounts to follow, it's a great way to stumble upon Reels. We can already envision ourselves spending hours watching these videos and dropping them in our group chats.
There are also "Featured" Reels, which are "a selection of public reels chosen by Instagram to help you discover original content," according to the brand. If your video is featured, you will get a notification. Let the video creating fun begin!
Instagram Reels in Action