iOS 8.0.1 Update
Apple Realizes It Messed Up With iOS 8.0.1, Issues a Fix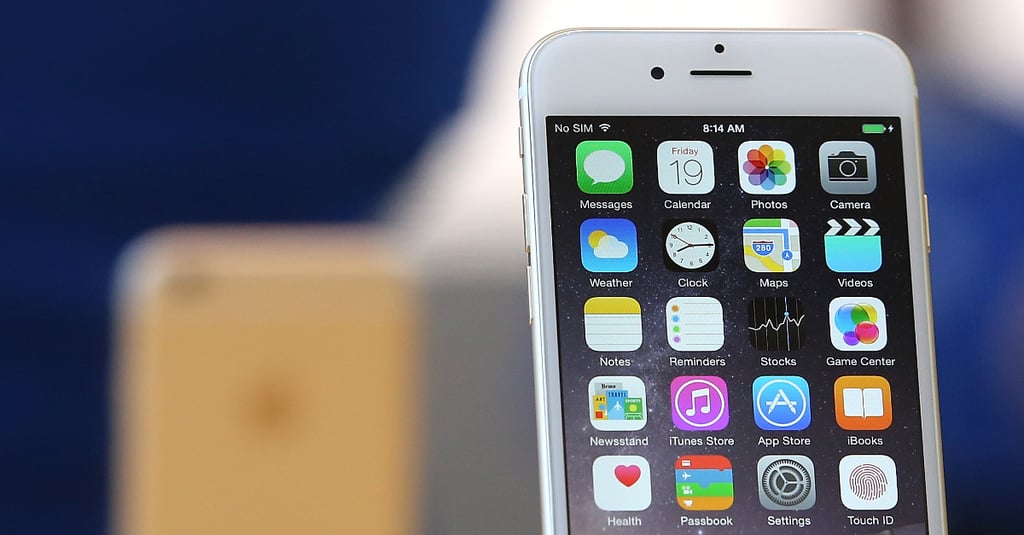 [Update — Apple pulled the problematic update and provided this statement: "We are actively investigating these reports and will provide information as quickly as we can. In the meantime we have pulled back the iOS 8.0.1 update."]
Apple released its new mobile operating system, iOS 8, last week. While we're very excited about its shiny new features, Apple just pushed a new update, iOS 8.0.1, that is not good.
Today, Apple is urging those who updated to 8.0.1 to restore to iOS 8.0 and get rid of the update by following these directions:
Double check that you have the latest version of iTunes
Connect your iPhone to iTunes
Back up your iPhone through iTunes, not iCloud
On a Mac, go to iTunes, press the Option key, and select Check for Update. On a Windows computer, press the Shift key and click Check for Update
Click Update to install iOS 8 on your iPhone
Unfortunately, this will disable the Health app, but Apple has promised to fix the issue in iOS 8.0.2.
Apparently iOS 8.0.1 is causing cellular service to come to a full stop and disabling Touch ID. These issues have only occurred for users updating over the air (wirelessly, through the Settings app on your iPhone), so if you'd like to circumvent them, connect your iPhone to a computer and update through iTunes.
Yep, my TouchID isn't working either. "@othood: TouchID seems broken too."

— Jason Snell (@jsnell) September 24, 2014