iPhone 6 Features
Here Are the Two New iPhones!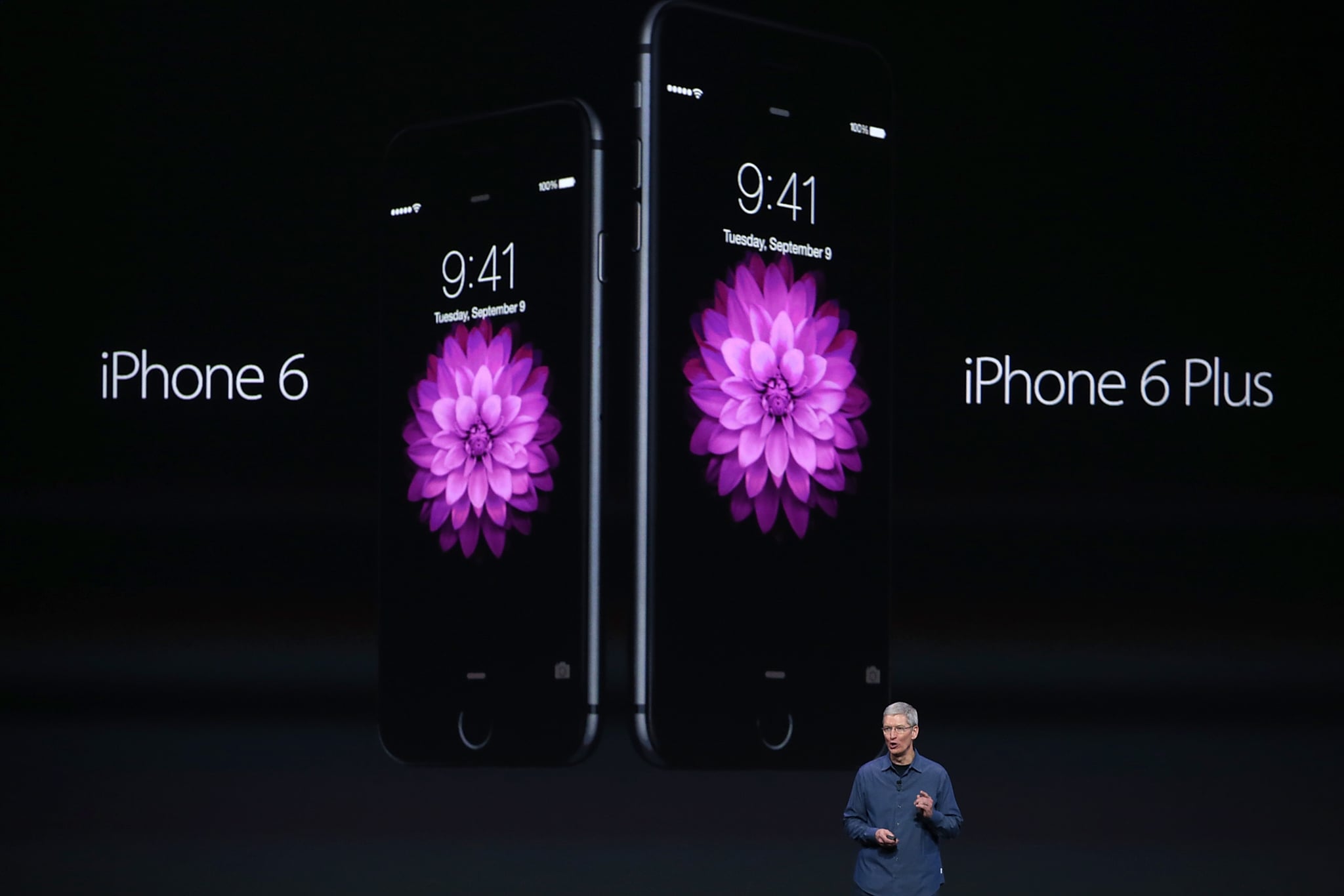 Source: Getty
In addition to the new and beautiful Apple Watch, Apple has just announced two new phones — the 6 and 6 Plus. The company's CEO Tim Cook called it the "biggest advancement in iPhone." Here are the details:
They're bigger: 4.7 inches and 5.5 inches wide in display size, respectively
But thinner: 6.9mm for iPhone 6, and 7.1mm for iPhone 6 Plus
Glass that curves around the sides
Comes in three colors: gold, silver, black
Better displays with Retina HD
New buttons on the keyboard, including cut and paste keys
Horizontal display gets two columns
Home screen can be horizontal, too
Double-tap feature that makes it easier to reach buttons on a big phone screen
Display slides down so you can use it with one hand
50 hours of audio playback for the iPhone 6; 80 hours for the iPhone 6 Plus
Three times faster WiFi capabilities
Make calls over WiFi if you don't have great cellular reception
You can make a call in the same way as you always would, and when you leave WiFi it will seamlessly transfer to your cell carrier.
Better camera: comes with an 8MP iSight camera and an all-new sensor to take better photos
New focus pixels technology that means faster autofocus
Image stabilization for shaky hands
Slow-mo video camera can do 240 frames per second
Better battery life
Runs on iOS8
New payment process called Apple Pay system will let you buy things using your phone
Check out all the rest of the specs here.
Source: Apple