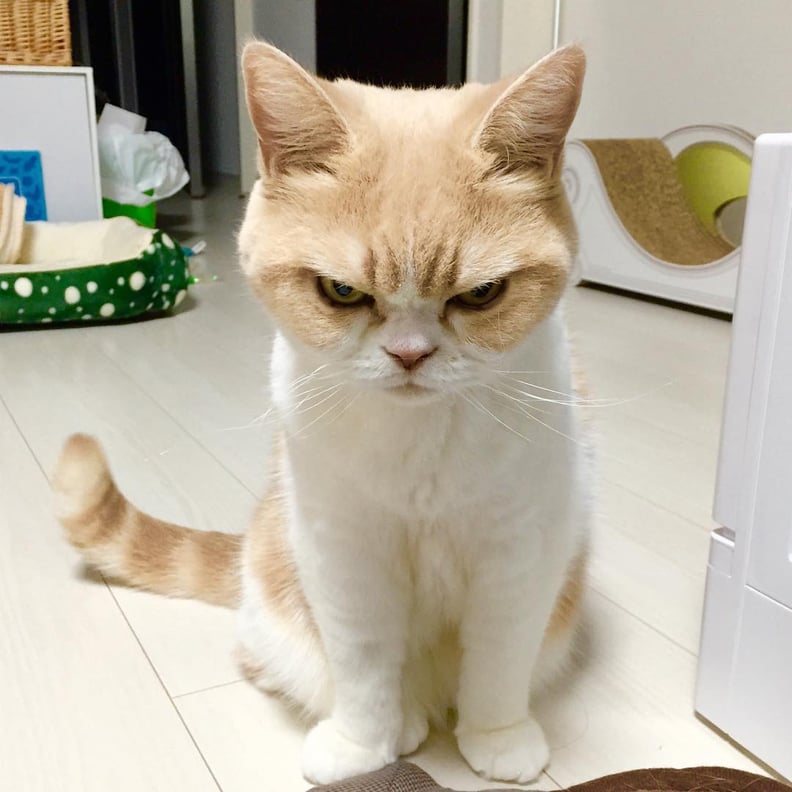 A new cat with sass is on the rise and she even makes Grumpy Cat look nice. Introducing Koyuki, a 9-year-old Scottish Fold cat from Yokohama, Japan, who's making a name for herself on Instagram as the new Grumpy Cat. The fierce feline doesn't look like one to put up with anyone's crap, but her Instagram bio clarifies that "She is not upset" — she just looks that way. Anyone with resting b*tch face can probably relate to Koyuki's struggle.
After seeing her adorably angry face, you'll get why she has more than 47,000 Instagram followers. Grumpy Earl the Puggle is probably one of them! Look ahead to see just how grumpy this cat is, plus captions of what we think she'd say.
"Finding my happy place."
"Why am I still in this damn box?"
"Miley's got nothing on me."
"This is definitely not comfy enough."
"I can see inside your soul."
"I just need to be alone right now."