8 Nostalgic Video Games From the Early 2000s That You Loved but Definitely Forgot About
I can still remember it like it was just yesterday: school was done for the week and I could finally go into chill mode and spend time with my siblings riding our bikes, making up dance routines, or playing video games. A good portion of our Saturdays and Sundays in elementary school, especially during the winter, were spent either in the basement attached to the Playstation or on the family desktop computer playing with one of our CD-Rom games (that were all kept in a giant zippered CD wallet, of course). We would pass the time playing popular favorites such as The Sims, Nancy Drew, and Spice World, and the only time we would break was to make Totino's pizza rolls or to grab another pack of Gushers.
Before the days of binge watching Netflix series, baking copious amounts of banana bread, and gluing ourselves to our Nintendo Switches, there were the video games of yesteryear. Here are 8 of our favorites.
Mary Kate & Ashley Sweet 16 Licensed to Drive
Not only did Mary-Kate and Ashley give us some of the most memorable movies of our childhood (Our Lips Are Sealed! Passport to Paris! New York Minute!) but they also were responsible for the popular video game, Mary-Kate & Ashley Sweet 16 Licensed to Drive. I can still picture my sisters and I fighting over the controllers.
Barbie: Magic Hair Styler
In between collecting Lip Smackers chapsticks and trying to steal my mom's makeup, you could find me playing Barbie: Magic Hair Styler. Another favorite was Barbie Fashion Designer (and was also probably the reason why my printer never had any ink growing up).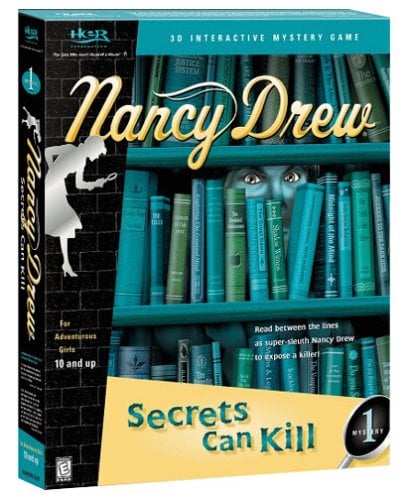 Nancy Drew Secrets Can Kill
Nancy Drew Secrets Can Kill (from $12) was just the beginning of a now long list of Nancy Drew video games that have been released throughout the years. There are currently dozens in the series, each one just as addictive and spine-chilling as the last. Also, that background theme music from 1999 will still get stuck in your head.
Lizzie McGuire Supersite
Lizzie McGuire's online supersite that was accessible via the Disney website may have been one of the best ways to pass the time in elementary school. Her virtual wardrobe was my favorite part.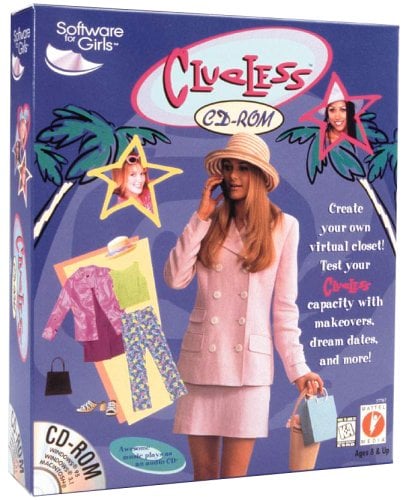 Clueless
If you grew up in the '90s and loved anything Clueless (let's be honest, who didn't?) then you definitely had the Clueless CD-Rom Game (from $25). I still remember spending way too much time clicking around in Cher's virtual closet.
Spice World
Spice World on Playstation came out shortly after another big pop culture moment — the release of Spice World the movie, which took the world by storm. And how could it not? It's been two decades and it's safe to say that I still want Ginger Spice's shoes.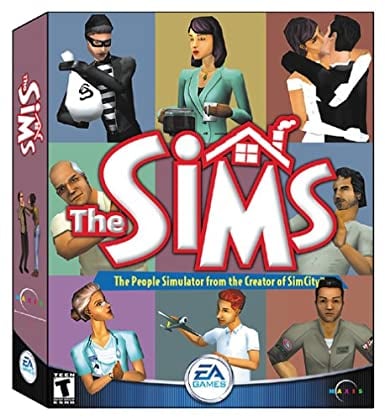 The Sims
Twenty years later and The Sims ($43, originally $50) remains a huge fan favorite. After spending most of my elementary school winter break glued to this game, I'm pretty sure that the cheat codes for The Sims will forever be etched into my brain. Rosebud, anyone?
The American Girls Premiere
While growing up, there were few things better than spending hours on the computer with The American Girls Premiere game followed by playing with your actual American Girl Doll. I loved them all, but was always a Samantha kind of girl.