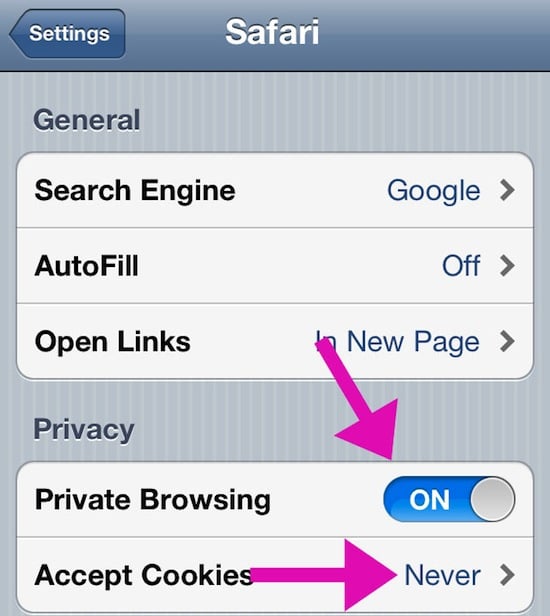 4
Enable Private Browsing on iDevices
But there are two very easy steps you can take in order to ensure that no one tracks your browsing history ever when you're using an Apple product.
Head to your iPhone or iPad's General Settings. Scroll down to your Safari app, and then find the area marked "Private Browsing." If it's not already, then switch that to "On."
Then click on the "Accept Cookies" section and switch it to "Never."