Captain America: The Winter Soldier Visual Effects
How Captain America 2's Explosive Visual Effects Were Made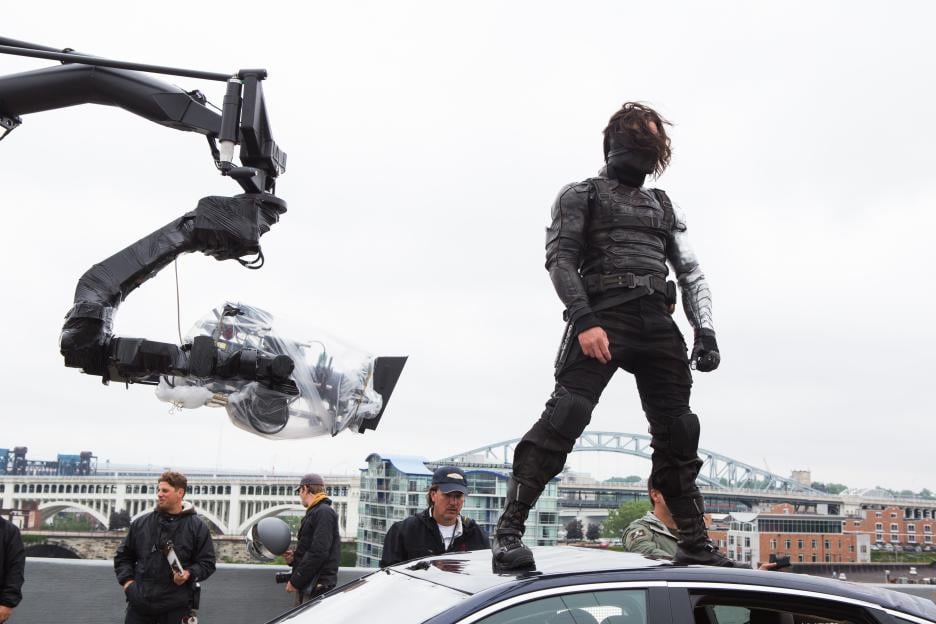 1
PS: What kind of effects did you use to enhance the Winter Soldier's arm?
DD: With the Winter Soldier's arm, we had Legacy [a visual effects studio] build a couple versions of the arm, including a stunt version. When the Winter Soldier was far away from camera, or he was moving very quickly, we could use the practical arm.
For close-up work, in shots where the camera could really see the arm, we had a version that was more hero, and had the right kind of reflectivity to it, that was basically a lighting reference for us so that when we went in and did the visual effects, we could use that as a guide. We also had tracking markers on the arm that allowed us to place our CG version of the arm onto his body.
What was great about our version is that it actually had articulated plates in the arm. It wasn't something that we wanted to feel like a shell. With Iron Man, there's definitely a man inside the suit. So, by design, that's a shell over a person. But with the Winter Soldier's arm, we didn't have to do that. We had it move in organic and mechanical ways.