World Cup Google Street View
Be at the World Cup, Even From a Continent Away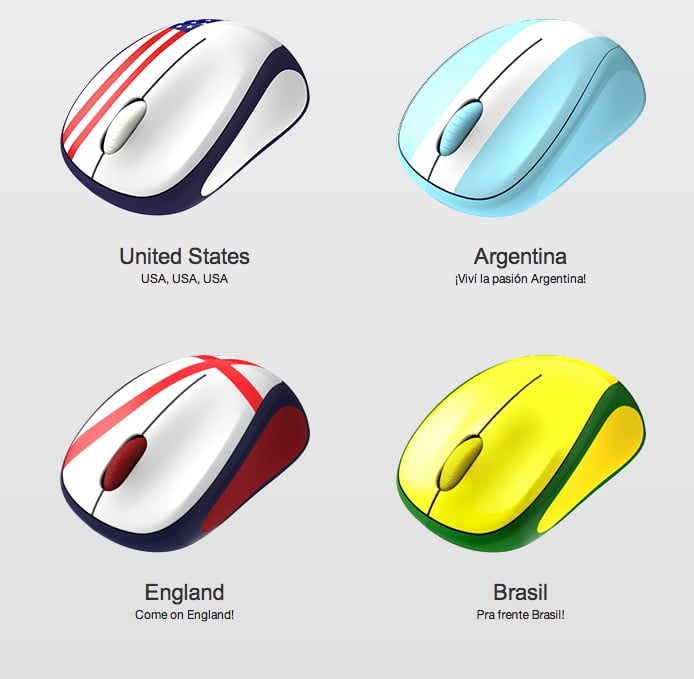 7
Deck out your desk in World Cup accessories.
Why hide it — you love soccer and want the world to know. For the truly devoted, try one of Logitech's Global Fan Collection mice ($30 each). It's a wireless trackpad alternative with soft rubber grips. Just plug the tiny receiver into your computer's USB port, and you're ready to roll.
In addition to the countries shown here, colors are available for Italy, France, the Netherlands, Spain, Mexico, Switzerland, Portugal, and Germany.