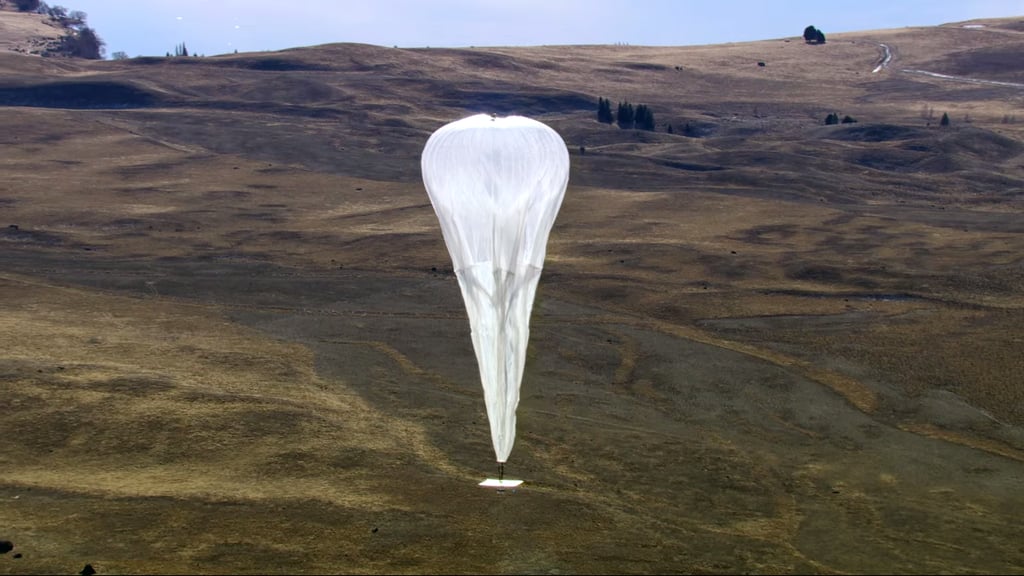 1
A Balloon-Powered Internet
Two words: WiFi. Everywhere. When Hurricane Katrina hit, cell towers went down and communication was nearly impossible. Google's Project Loon, which sends Internet transmitters strapped to giant weather balloons into the stratosphere, wants to fix that.
The balloon's movements are determined by weather data from the National Oceanic and Atmospheric Administration, which identifies wind speeds and direction at each altitude. Solar panels affixed to the balloon power the transmitter for an entire day. WiFi signals bounce from balloon to balloon and eventually back down to Earth through a special Internet receiver.
Imagine being able to access crucial medical data in the middle of the Amazon or on top of Mount Everest. Nuts!
The project celebrated its first birthday this week by beaming fast LTE data speeds to a remote Brazilian school. One of its balloons logged its 500,000th kilometer (~310K miles) in April 2014.
Crazy scale: 6 (Adventure Instagrams straight from the Arctic tundra. Yes.)
Source: YouTube user Project Loon