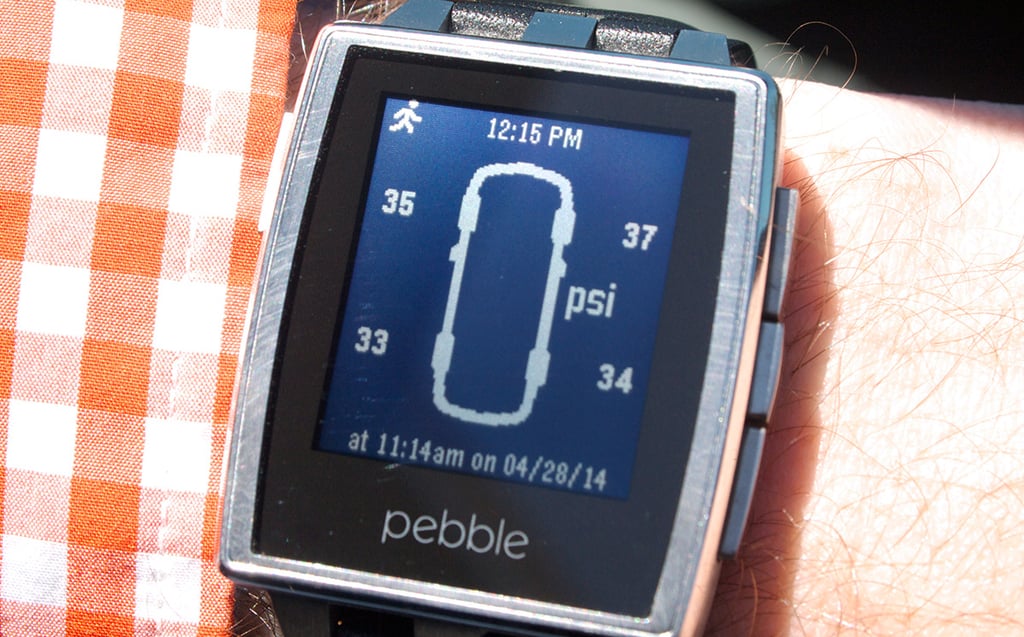 What could not be overlooked is that I was driving a $43,245 Mercedes luxury automobile. Even without a lot of high-tech gear, the sporty CLA 250 — with its 208-horsepower four-cylinder turbocharged engine, and paddle-controllable seven-speed transmission — would have provided sufficient cognitive engagement. All I really needed was an open stretch of pavement and an easy way to crank up the volume on satellite radio.
DriveStyle and the Pebble, however, offer an added layer of digital clutter. DriveStyle itself is a particularly flagrant offender. Start it up and the first thing you see are three vaguely named navigation categories — Social, Media, and Places — each containing a bewildering set of apps.
The Pebble aims to cut through some of that. Its primary function while driving is to get you to particular DriveStyle apps with a minimum of fuss. With my eyes mostly on the road, I could reach to the set of three buttons on the right side of the watch, and jump the dashboard screen into one of three predesignated apps. (You can set these yourself, though not while you're driving.)
A single push on the watch, for example, can start Google's traffic map, Apple's Siri, or Glympse, an app that lets you share your location with family or friends. Mercedes's Pebble smartwatch effort — unveiled in January at 2014 CES, and made available a few weeks later — is ironically an attempt to refocus drivers on driving by pairing connectivity with essential functions.
Source: ReadWrite