Is Disney Changing Walt Disney World's Tower of Terror?
Will Disney Change Its Other Tower of Terror? The Answer Is Complicated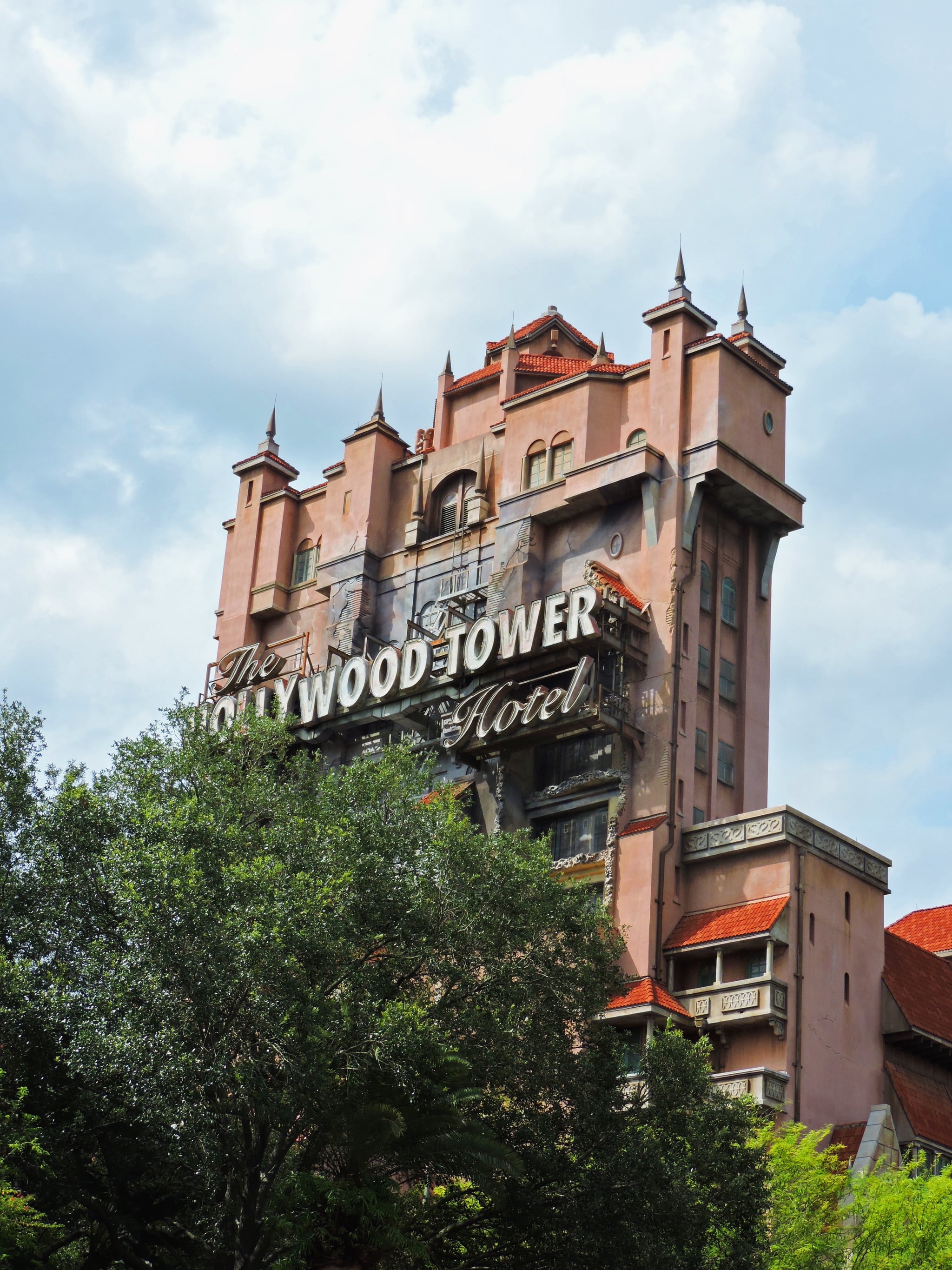 When it was first announced that Disney's California Adventure Park would be replacing its iconic Tower of Terror, people had some serious feelings. Despite any impassioned criticism, however, the decades-old ride was nonetheless replaced by the Guardians of the Galaxy-inspired Mission: Breakout! ride in late May. And you know what? It looks pretty damn fun, too.
Following the West Coast removal of The Twilight Zone's Tower of Terror, many wondered if the same fate would fall upon its Walt Disney World iteration in Hollywood Studios. Unfortunately, the company has yet to officially address the future of the ride. While speaking with a Walt Disney World representative and resort specialist, however, we got a little clarification on the matter.
In an interview on May 23, Walt Disney World's Lauren Holt said that everyone at the company is just as eager to know as we are. "I haven't heard whether or not. We've all been waiting and asking," Holt said. Adding, "I can certainly hope so. Everyone loves Guardians of the Galaxy. Who doesn't love Chris Pratt? It's definitely something we've been interested in, and there just hasn't been information on it yet."
That being said, Disney is well aware of the serious nostalgia people feel for the original ride. Holt explained, "Like anything with Disney, there's always a little bit of melancholy to see it go. It's bittersweet, but then they always surpass your expectations with the next thing. They'll definitely get the feedback that they got at Disneyland — where people were sad to see it go — but it'll still be exciting to have something new if that's what they choose."
As we expected, Holt wasn't able to give us a definitive answer but she did let us know that no decisions have been made to replace the ride just yet. Next time you're at Hollywood Studios, however, you might want to ride Tower of Terror just in case it's the last time you'll be able to.
Travel and accommodations were provided by Disney for the purpose of writing this post.
Image Source: POPSUGAR Photography / Kelsey Garcia