Disney World's Frozen Ride
Disney's New Frozen Ride Is Everything You Dreamed It Would Be — and More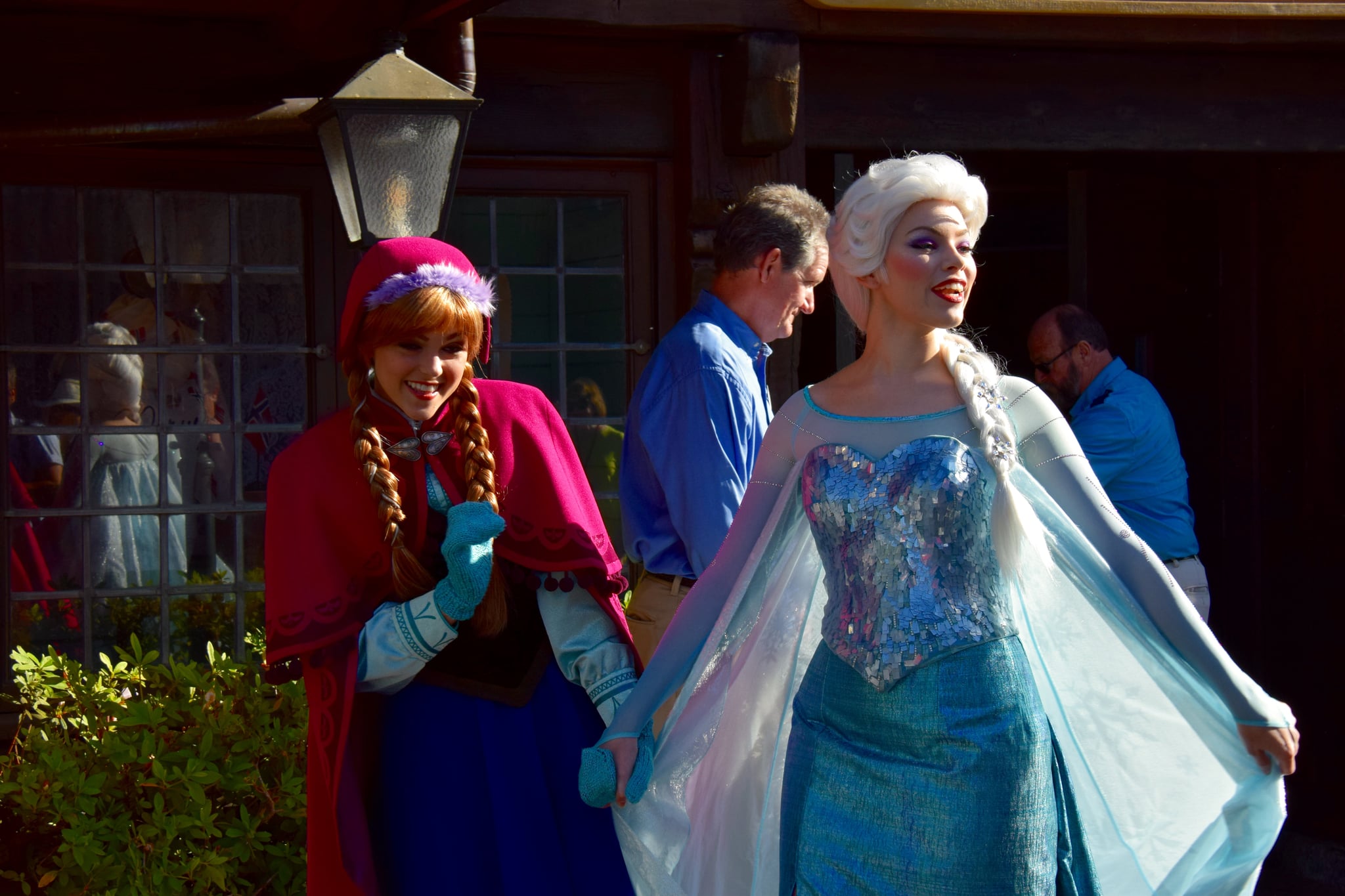 If you thought Frozen mania had reached its peak, think again. Disney just unveiled its new Frozen Ever After ride at Epcot, and it's even better than you imagined. The ride, part of the newly expanded Norway pavilion, where the Maelstrom ride's been located since 1988, includes many elements familiar to fans of the animated flick. We got a behind-the-wall look at the site and can tell you that it is destined to be the first stop for Frozen fans of any age during a visit to Disney World.
The ride itself is very similar to the Maelstrom. Lauren Niederhiser, assistant project manager for Frozen Ever After, explained, "We're tweaking the ride system slightly, but it's going to be very similar, with some unexpected twists." It's a boat adventure through Arendelle, with a visit up to Elsa's palace on North Mountain. The queen has invited everyone to a Winter in Summer celebration, and on the trip there, guests encounter their favorite characters from the film singing some of their favorite songs. And speaking of the songs, Disney had the film's creators relyric some of the most popular songs to fit the ride. "You'll hear all of the classic songs that you remember from the movie, with a slight twist," Niederhiser shared.
The Norway pavilion also houses the Royal Sommerhus, a new meet-and-greet area for Anna and Elsa. Inspired by Norwegian architecture, the cabin features artifacts and pieces from the royal princesses' childhood. "As you travel through and see those items, you're eventually going to get to a royal reception hall," Niederhiser said. "And you'll get to meet Anna and Elsa there. They're going to greet you and have a really great guest experience with you in their home turf. In their cozy cabin. Really bringing you into that story."
Between the ride, the Royal Sommerhus, and the merchandise shop, we know where we're heading this Summer!
Image Source: POPSUGAR Photography / Rebecca Gruber