Guardians of Galaxy Attraction at Disney World
A Guardians of the Galaxy Attraction Is Coming to Disney World, but It's Not What We Thought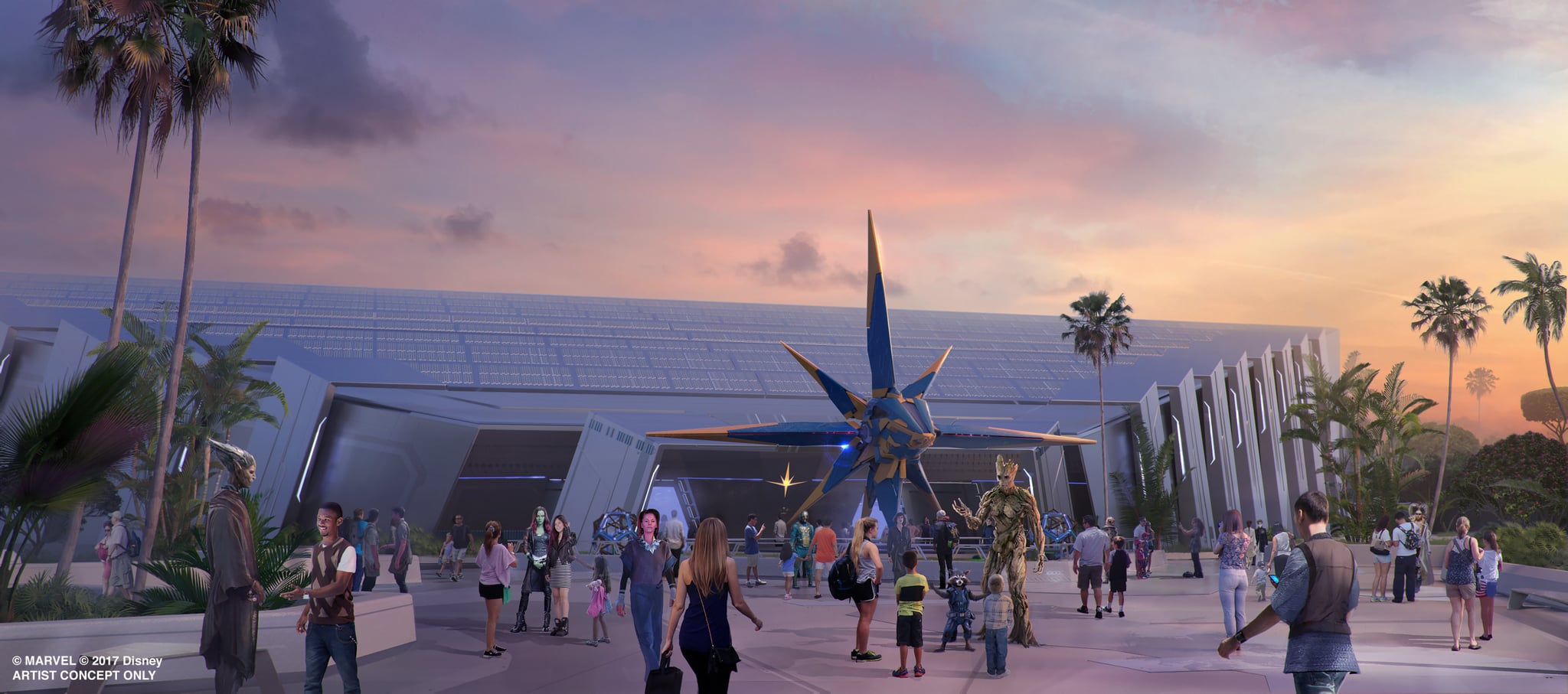 Disneyland just changed up Tower of Terror (my favorite ride of all time) to a Guardians of the Galaxy attraction, which made fans everywhere wonder: will the Disney World ride meet the same fate?
Based on our suspicions that Disney World's Tower of Terror would one day be another Mission: Breakout!, we were surprised to hear the news that a Guardians of Galaxy attraction is indeed coming to the resort, but not to Hollywood Studios.
At D23, it was announced that a Guardians of the Galaxy-inspired attraction will be added to Future World at Epcot, adhering to the original vision of the area as "the place to experience the excitement and adventure offered by space travel."
It will be an e-ticket attraction "based on the rockin' and action-packed world of Guardians of the Galaxy, and is the next step in how guests can encounter these characters at the Walt Disney World Resort," says Disney. It will replace the current Universe of Energy attraction, which will close Aug. 13, 2017. The Guardians of Galaxy attraction is slated to open in time for the 50th anniversary of Walt Disney World Resort in 2021. No word on whether Disney plans on transforming Tower of Terror into another Mission: Breakout! Stay tuned for more details!