Hostel Tips and Safety
Hostel 101: What to Know Before Booking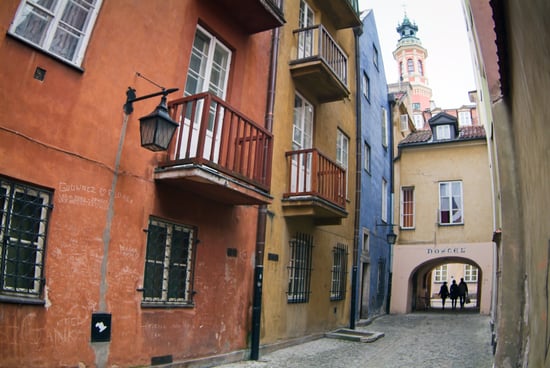 Hostels are a popular way to travel, and while they might not always get the best rap, the reality is they can be really affordable. They're not for everyone, though, so if you're thinking about hostel lodging — either in Europe, Asia, North America, or other places around the world — here are some points to consider.
The setup: Some hostels feature large bunk-bed-style rooms (where multiple people also share one bathroom), while others feel more like hotels because they offer private rooms with one or two beds. Many offer a variety of options, so where you stay should depend on what you're looking for and whether you're traveling solo or not. If you're traveling with a big group, you might want to consider all reserving one big room.
The atmosphere: If there's one true reputation about hostels, it's that many of them are loads of fun to stay at. They often encourage socializing and will host activities or have common areas, like living rooms and kitchens, for guests to gather. We'd like to think there's one common hostel motto that believes that the best part of traveling is meeting new people.
The demographic: While hostels aren't always packed with young people or wandering souls, you will find students and backpackers. But there are plenty of others folks — like families, professionals, and married couples — from all over the world that stay there, too.
The service: Typically, hostels won't have all the amenities you're used to in a hotel (hence the cheaper price). Not all have WiFi in the building, but rather one or two computers for everyone to share. Don't expect a cleaning or full-on concierge service either. That said, many hostels have stepped up their game and even offer tours, have their own pools and restaurants, and feature chic decor.
The safety: It might be hard to believe, but some hostels are safer than hotels. That's because it's hard for nonregistered guests to enter without a key or checking in with the front desk. Some even have curfews (although that's less common these days) or lock their doors after a certain hour. The majority offer free lockers, too, so you can feel secure about leaving your belongings behind.