How to Find Out If You Need a Travel Visa
No Visa, No Problem! This Website Easily Tells You Where You Can Travel to Without One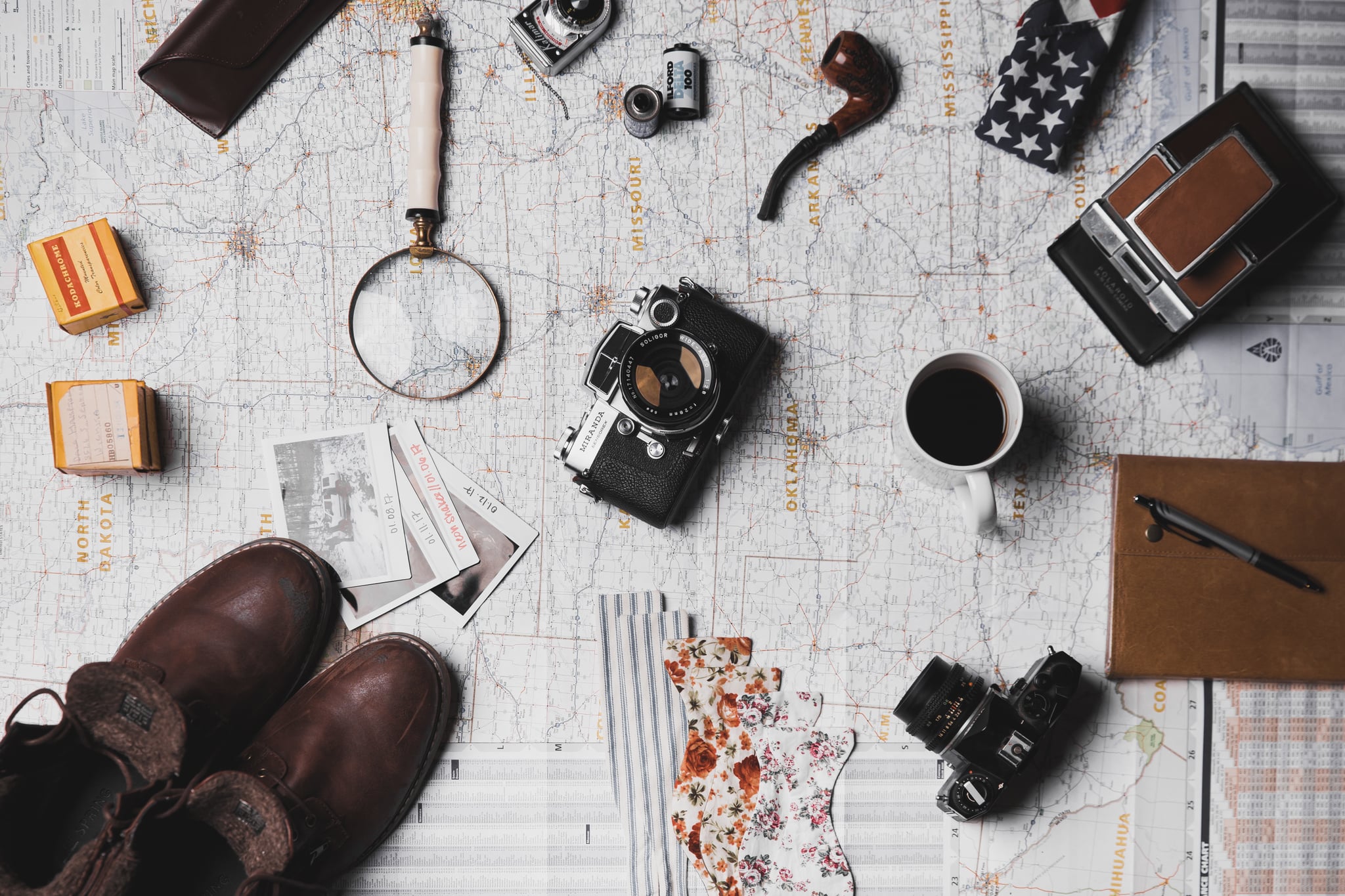 Image Source: StockSnap / ian dooley
Getting or renewing your passport is already a pain in the ass, but having to obtain a travel visa on top of that can be another hassle. If you want to see the world without having to deal with the stress of more paperwork, there's an awesome website called VisaDB that tells you exactly which countries don't require a visa.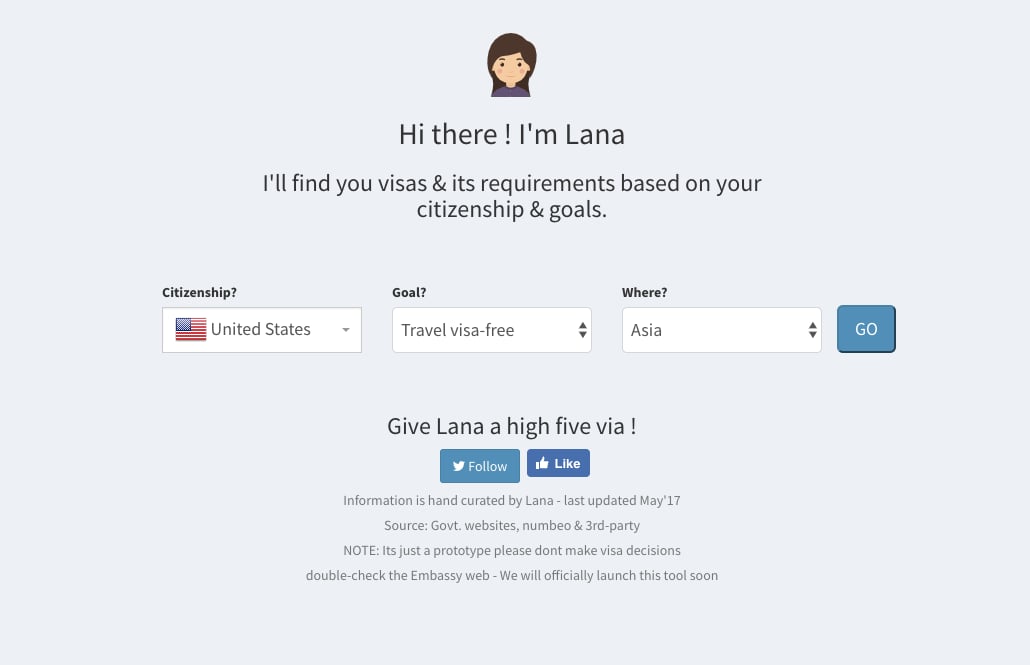 Though it's still in its alpha-testing stages, travelers are already able to play around to see their options. All you have to do is select your country of citizenship from the drop-down menu, your "goal" (ex: travel visa-free), and which continent you want to explore. The site, which is set to fully launch soon, will also begin offering the option to filter your goal to places you can live abroad, study abroad, work abroad, and apply for citizenship. In the meantime, travelers are able to see every visa-free country along with cost and weather comparisons to your home country.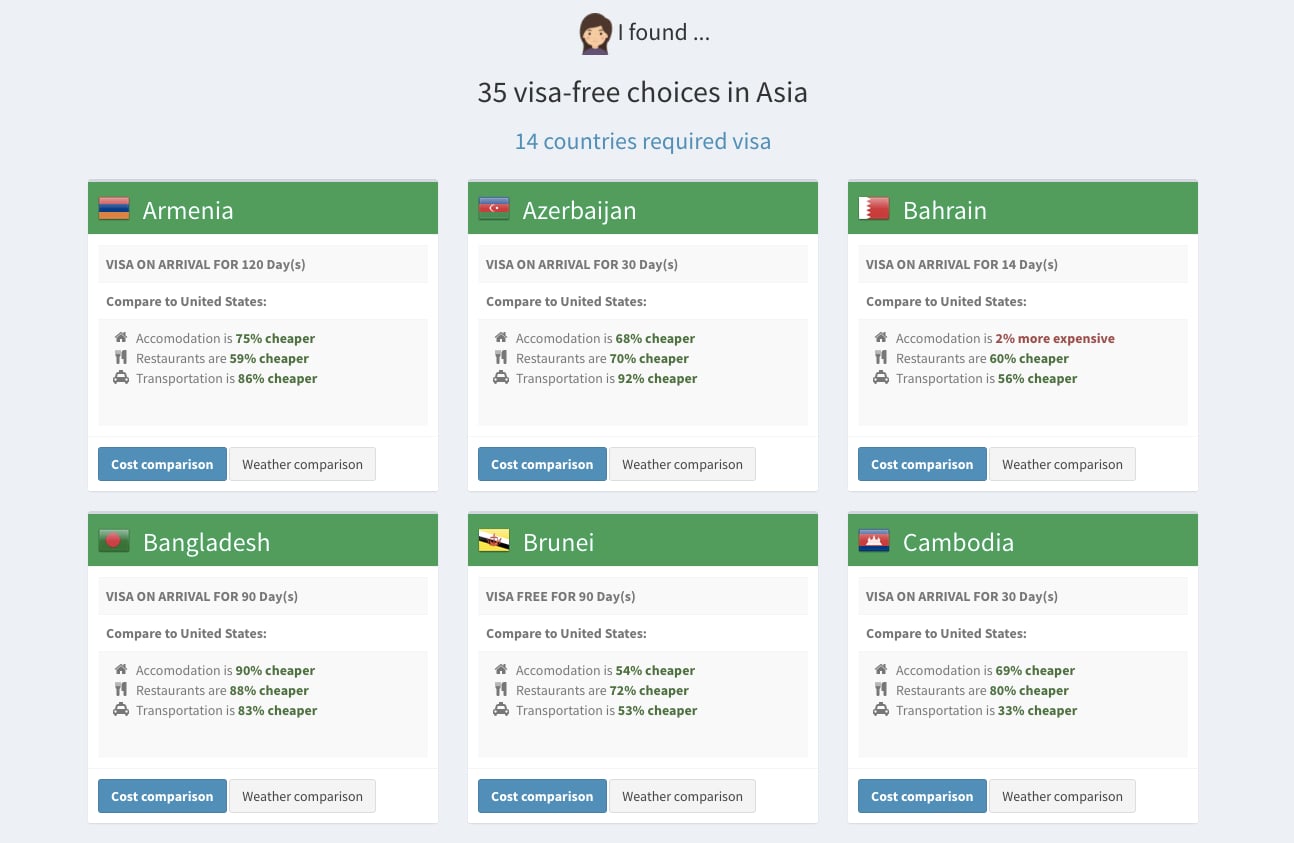 It's pretty awesome, especially because before VisaDB, we were limited to manually searching individual countries on the US Department of State website to check whether or not a country required a travel visa. VisaDB simplifies the search, making it totally easy to choose your next destination!