Celebrity Airbnbs in Palm Springs For Coachella
5 Coachella-Friendly Airbnbs Celebrities Love to Stay At, From Lizzo to Demi Lovato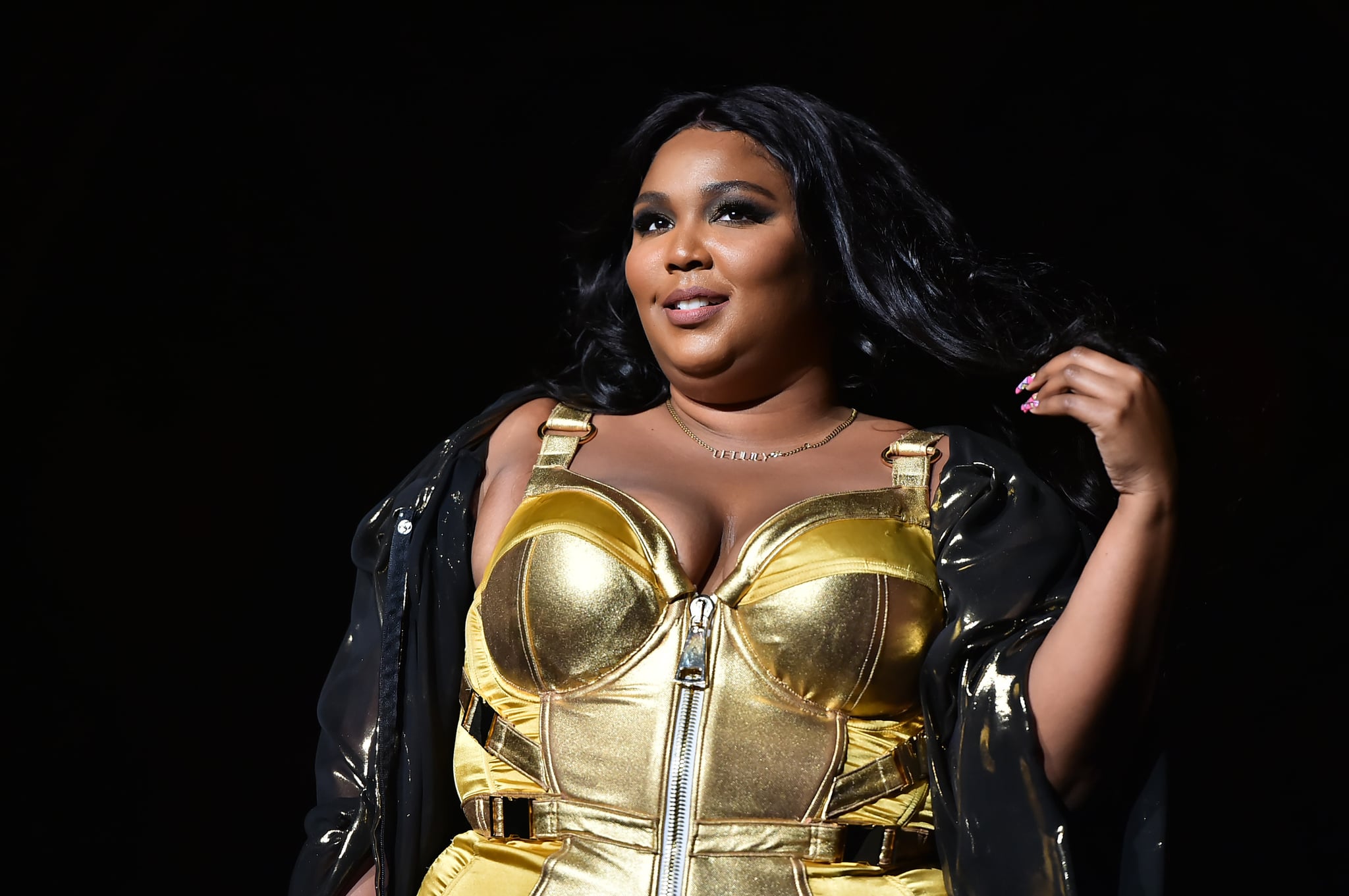 Image Source: Theo Wargo/Getty Images
After a two-year hiatus, Coachella picked up right where it left off, bringing music, style, and revelry back to the desert for 2022. This year had no shortage of celebrity and influencer sightings, with pop stars Harry Styles and Lizzo hitting the stage in matching coats and influencers Leonie Hanne and Kellie Brown wearing street-style trends in the crowd. For well-dressed Coachella A-listers, lodging accommodations are just as luxurious as their fashion and beauty moments. Almost every year, stars descend upon Indio, CA, where Coachella is held, and the surrounding areas in Palm Springs and Joshua Tree, sparing no expense when it comes to their place of residence.
While festival guests may stay everywhere from tents to hotels during Coachella, celebrities often turn to luxurious Airbnb rentals for their weekend in the desert. One wildly popular location is the Invisible House in Joshua Tree, a palatial property with a mirrored exterior that's frequented by stars like Lizzo and Demi Lovato. For a more serene environment, A-listers flock to a treehouse in Laurel Canyon once inhabited by The Beatles' music legend John Lennon. Fans of retro home design settle into a '70-style oasis in Twentynine, Palms, which is often rented for video and photo shoots by the likes of Janelle Monae.
Some of the envy-inducing features? One home boasts an 100-foot indoor swimming pool and a two-ton bed made of solid glass. Another includes four secluded terraces and is only accessible via a private tram. A third rental sits at the foot of a mountain where celebrity guests take in the views from a hot tub styled by an award-winning hotel designer.
Keep scrolling for the luxurious, Coachella-friendly Airbnb accommodations preferred by your favorite celebrities.
Invisible House in Joshua Tree
One of the most recognizable homes in the country and allegedly a favorite of Lizzo and Demi Lovato, the Invisible House in Joshua Tree is an architectural masterpiece. Nestled in the center of a desert landscape, the villa is a mirrored, 22-story horizontal skyscraper. Inside the $5,000-per-day rental, which was designed by film producer Chris Hanley and Frank Gehry-collaborator Tomas Osinski, you'll find a 100-foot indoor swimming pool and a two-ton solid glass bed.
Pink '70s Retro Joshua Tree House
Festival fashion will forever be rooted in the 1970s aesthetic, and this desert oasis in Twentynine Palms, CA matches that vibe with its decor, featuring retro designs like a ceiling covered in a vintage swirling print and a wall with an iconic rainbow graphic. Interior designs aside, you'll also enjoy the breathtaking views from the outdoor sitting area, which houses a fire pit for optimum comfort. Hosted by director Damien, this Airbnb is a private hideaway for celebrities that's so exclusive, they can't be named.
Historic Hilltop John Lennon Home
A music history buff? You'll treasure every moment inside the "treehouse" that Beatles legend John Lennon and wife Yoko Ono stayed in during the 1970s. Though it's about 2.5 hours away from Coachella, situated in Laurel Canyon, the historic space — owned and rented by the Estée Lauder VP of Creative, according to the Airbnb listing — is a great location to recover post-festival. It features four secluded terraces and is only accessible via a private tram. Along with breathtaking mountain views, it boasts original Danish mid-century furniture that Lennon loved during his "Come Together" era.
Dazey House
Step inside the Dazey House, at the foot of San Jacinto mountain, and you'll be greeted by an explosion of kaleidoscopic color. Rented out by designer and photographer Danielle Nagel, the Palm Springs mid-century home is bursting with vibrant red, yellow, and orange hues. To add to the quirkiness, it features a William Krisel-designed butterfly roof.
It's no wonder the Airbnb is allegedly a go-to for celebrities like Janelle Monae looking to rent locations for video and photo shoots. One of the many highlights? A private wooden hot tub — styled by an award-winning hotel designer — that faces the mountains.
San Junipero
Famous nature buffs all flock to one rental when going to Coachella: San Junipero. The modern luxury Airbnb features open spaces for cooking, dining, gathering, and swimming, and even an outdoor shower. Located in Joshua Tree, the three-bedroom hideaway was custom built on four acres of land, so it feels private even with the open layout. Plus, it features stunning desert views that feel straight out of a movie set.