New Airport Shuttle Service to and From Disney to Open 2022
Current Operators of Disney's Magical Express Will Offer a New Airport Shuttle Service in 2022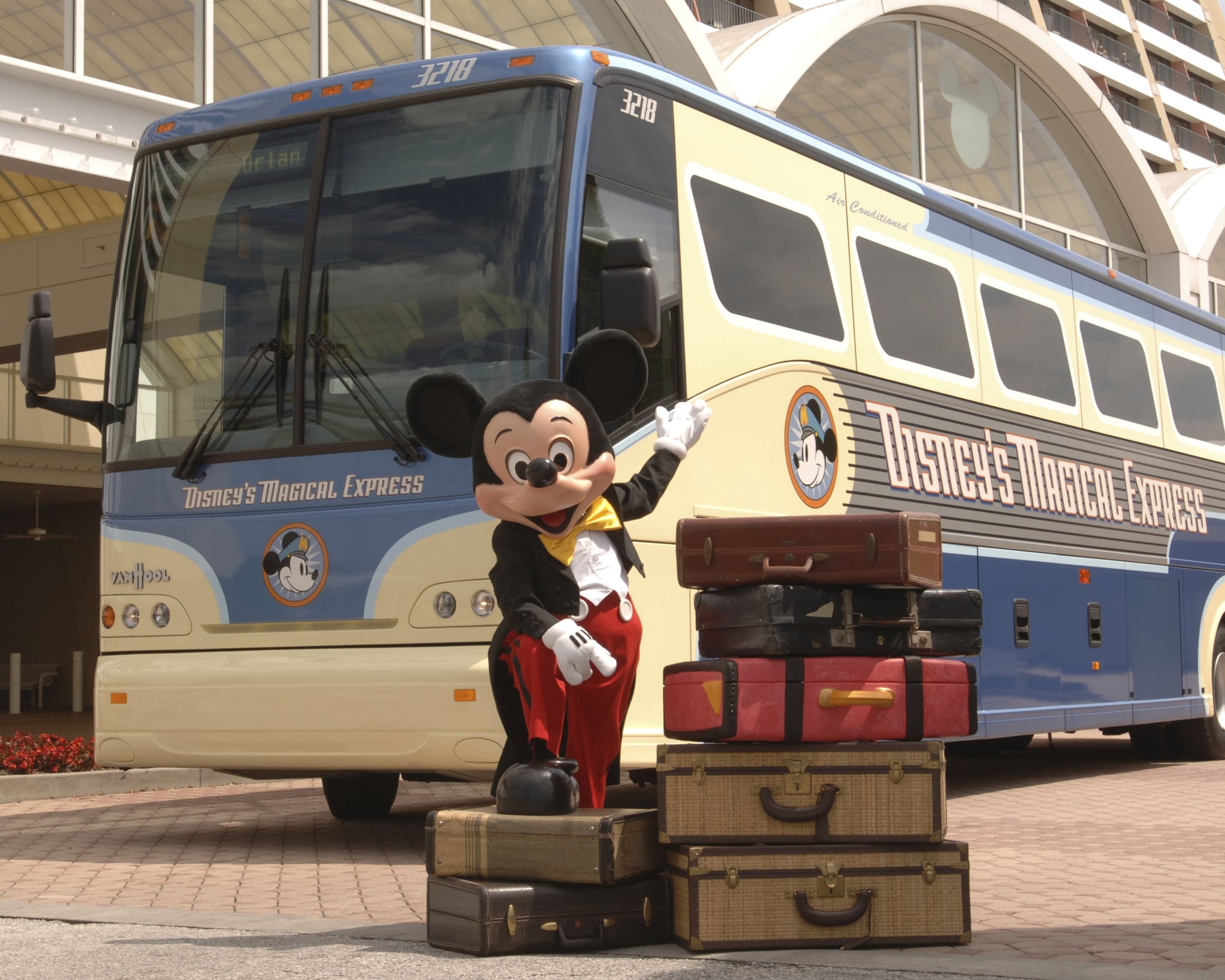 In January, Walt Disney World shared that it will no longer offer its hotel and resort guests free shuttle services to and from Orlando International Airport as of Jan. 1, 2022. However, Mears Connect, the bus company that currently operates the Magical Express, is going to offer a new service to guests looking for shuttles to Disney hotels.
Although its services won't begin until the Magical Express is finished running at the end of this year, Mears's website says it'll begin taking reservations for January 2022 this summer, and notes that it will offer "The Same Reliable, Safe, Express Service" for Disney guests. There aren't any pricing details on the site as of yet, but you can enter your email address to be notified when the reservation system is up and running.
Despite the retiring of the complimentary Magical Express, other free transportation options, including monorails, buses, and Disney Skyline, will still be available for hotel and resort guests to and from all four parks.