Can You Take Emotional Support Animals on Planes?
Sorry, Emotional Support Peacock! Airlines Can Now Ban Animals Other Than Dogs From Flights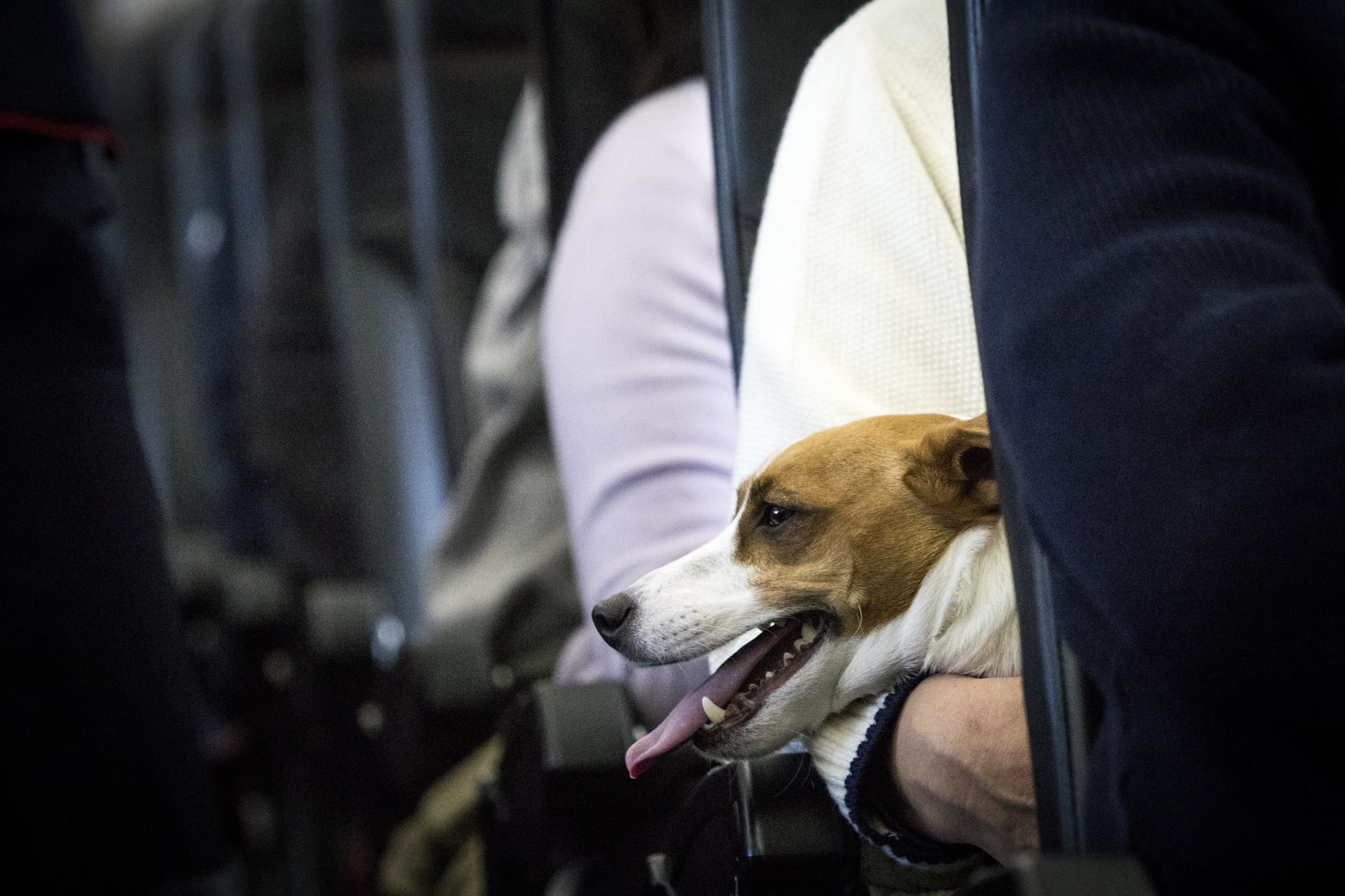 If you've ever been annoyed to discover that your seatmate on a flight was an "emotional support" miniature horse, you'll be pleased to hear that the Department of Transportation (DOT) has issued a new rule that allows airlines in the US to ban animals like pigs, snakes, and even peacocks from riding in the cabin alongside their owners.
The agency issued guidance last year stating that a wide range of animals could be accepted as service animals, but after passengers seemingly scammed the system (we're looking at you, travelers with emotional support ducks and "doctor-certified" hamsters) by "fraudulently representing their pets as service animals" to transport "unusual species of animals" more easily, it collected more than 15,000 comments to address concerns raised by individuals with disabilities, flight attendants, and other citizens.
This led to the DOT reversing course on Wednesday by stating that only dogs are to be considered legitimate "service animals" on commercial flights.
According to the new rule, such service animals are limited to dogs who are "individually trained to do work or perform tasks for the benefit of a person with a disability." It also states that "emotional support animals" are no longer considered to be service animals. An exception, however, was made for psychiatric service animals.
The rule states that airlines can also limit the number of service animals traveling with a single passenger to two and require them to fit within the owner's foot space on the plane. The rule adds that airlines may "require that service animals be harnessed, leashed, or tethered at all times." It also notes that although an airline is not allowed to refuse to transport a service dog solely based on breed, it can refuse transportation to animals "that exhibit aggressive behavior and that pose a direct threat to the health or safety of others."
Airlines can now require that passengers supply forms attesting to a service animal's health, behavior, and training, and any animal not meeting these qualifications will have to be checked into the plane's cargo hold, likely for an additional fee.
The goal of this revision to the Air Carrier Access Act is to reduce "confusion" among airlines and passengers alike and to reduce the "overall number of animal misbehavior incidents and the overall number of potential allergic reactions onboard aircraft." Still, in a 122-page document, the DOT recognized that this was a "contentious" decision, "with strongly held views on all sides and with no perfect solution."
If you do travel with, say, an emotional support possum, the silver linings are that you have 30 days before this new rule takes effect, and that, according to the DOT, airlines can choose to continue transporting other animals without charge at their discretion. Maybe there's hope for that peacock yet.