Why Michigan Should Be at the Top of Your Summer Travel List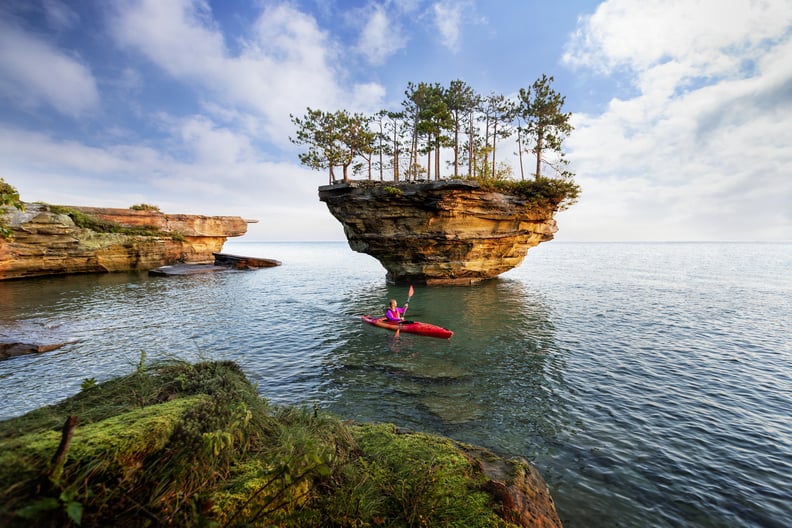 Pure Michigan
Pure Michigan
After more than a year of "enjoying" the same old scenery, we're itching to pack our bags and get exploring. So, we've set our sights on domestic destinations that deserve a spot on our bucket lists right alongside those exotic locales that require a passport — like Michigan.
Jaw-dropping vistas? Its got 'em. Huge swaths of untouched, natural beauty? Plenty of it. A diverse food, drink, and arts scene? One of the best in the 50 states. Heck, you can catch the Northern Lights here — if you know where to look. So read on for all the reasons why we've put Michigan at the top of our bucket list this summer.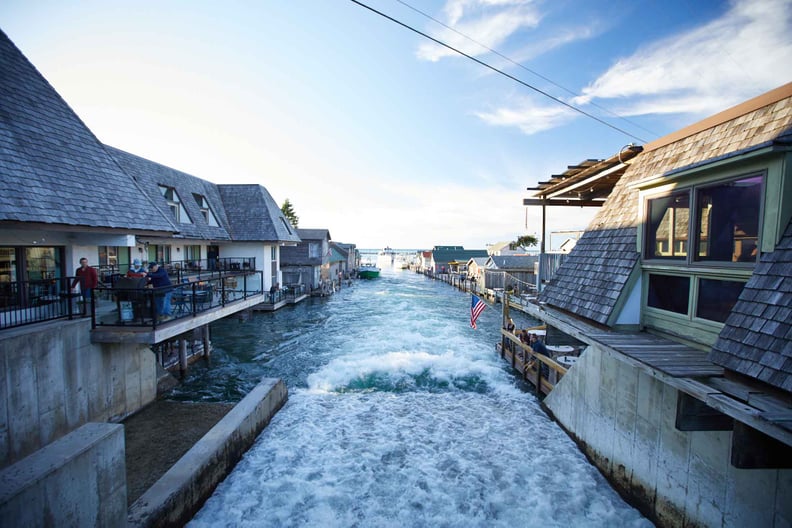 It's Home to More Than 11,000 Lakes
Nothing says "summer" like getting out on the water, and in Michigan, your options feel borderline limitless. Into an adventure-packed weekend spent with a paddle in hand? Try destinations along the Pictured Rocks National Lakeshore, Turnip Rock, or the Two Hearted River. Want to soak up some sun on a beach? Grand Haven is the place for you, where sandy spots like Kirk Park are perfect for soaking up sunshine on. (Plus, there are lighthouses and shipwrecks throughout the state too!)


With so much open water, it's no surprise that fishing is one of the state's favorite pastimes, with Lake Cadillac and Lake Mitchell being prime spots to drop a line. Leland's Fishtown is home to the only working commercial fishing village in the state, with plenty of fishing charters to book. Or just check out the old fishing shanties that have been converted into cute boutiques, art galleries, and speciality shops, and leave the hooks and reels to the pros.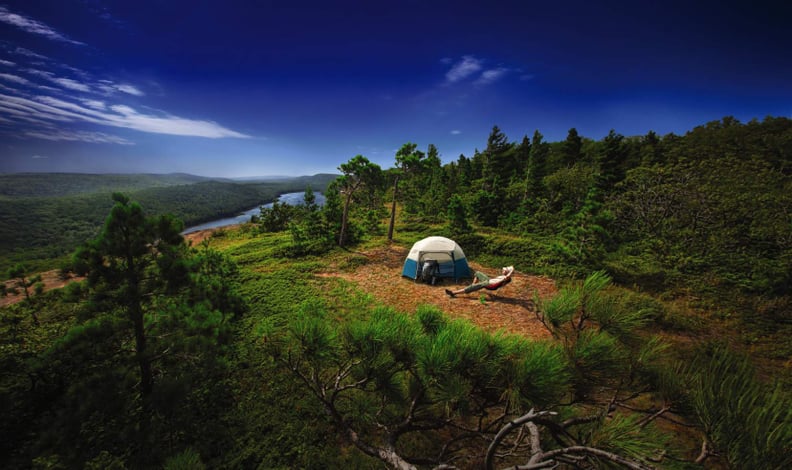 It's a Playground For Outdoor Enthusiasts
With 19 million acres of forests, 100+ state parks, and seven national park sites, plan to spend most of your time in Michigan outside. And while natural wonders fill most of the state, Michigan's Upper Peninsula boasts some of the most dramatic natural landscapes around — with plenty of spots for hiking, camping, and more. Porcupine Mountains Wilderness State Park (one of the few remaining large wilderness areas in the Midwest) boasts dramatic waterfalls, and the trails leading to them are just as stunning. Black River Harbor Recreation Area runs through Ironwood, MI, where you can spend the days hiking to waterfalls and finish out your night at a tranquil camping spot.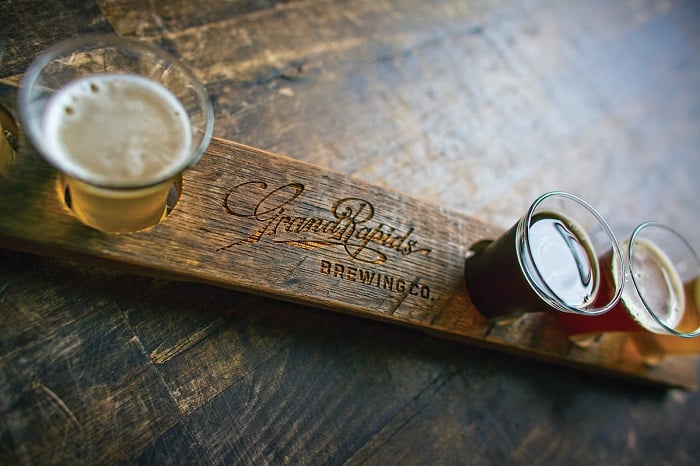 The Craft Beer Scene Is Second to None
Look, you don't get a nickname like "Beer City, USA" for nothing, and Grand Rapids flaunts it proudly. With over 80 breweries along "The Beer City Ale Trail," like Founders Brewing Company, Grand Rapids Brewing Company, and more, you're bound to find a craft beer you love— be it experimental sours or classic IPAs. For a smaller craft beer experience, head out to Bellaire, which Short's (one of the state's biggest breweries) calls home. There are also distilleries and meaderies, if beer isn't your thing. And while the craft beer trend in Michigan tends to get much of the hype, there are over 140 wineries too, thanks to the cool climate.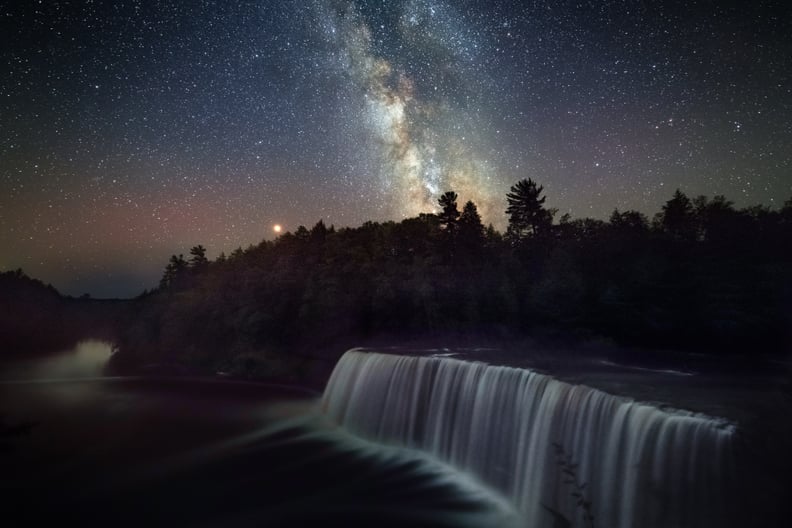 It's One of the Country's Best Places to Stargaze
Thanks to its huge stretches of wilderness and proximity to the Great Lakes, nighttime in Michigan is especially dark, particularly so in the Upper Peninsula. That makes it prime for stargazing, and there are three Dark Sky Preserves in Alpena alone: Rockport State Recreation Area, Thompson's Harbor State Park, and Negwegon State Park. It's not just stars, meteors, and planets you'll be able to see sans light pollution: Michigan is one of the only places in the lower 48 where you can regularly catch a sight of the Northern Lights — and Headlands Dark Sky Park, a 600-acre parcel of forest, is the spot to get the best glimpse.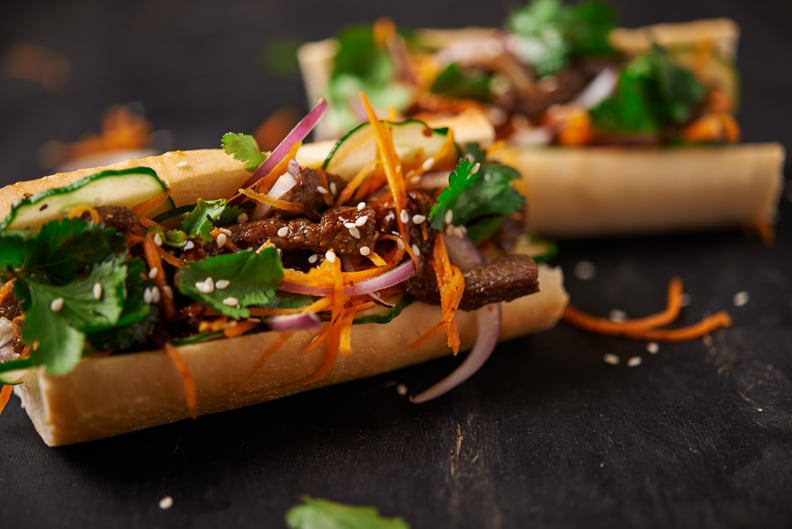 You'll Find One of the Most Diverse Restaurant Scenes Around
No vacation is complete without taking a tour of the local food scene, and few places offer dining options as diverse as Michigan — especially in smaller cities. The largest population of Arab Americans in the United States have long called Dearborn (a city just outside Detroit) home, and here, kebabs, falafel, and fattoush are on many a menu. Ypsilanti, a smaller city outside Ann Arbor, is also not to be overlooked: there are retro drive-ins (some have truly been unchanged since the '50s) right alongside funky vegan and vegetarian joints, Guatemalan fare, Moroccan places, and Vietnamese bistros.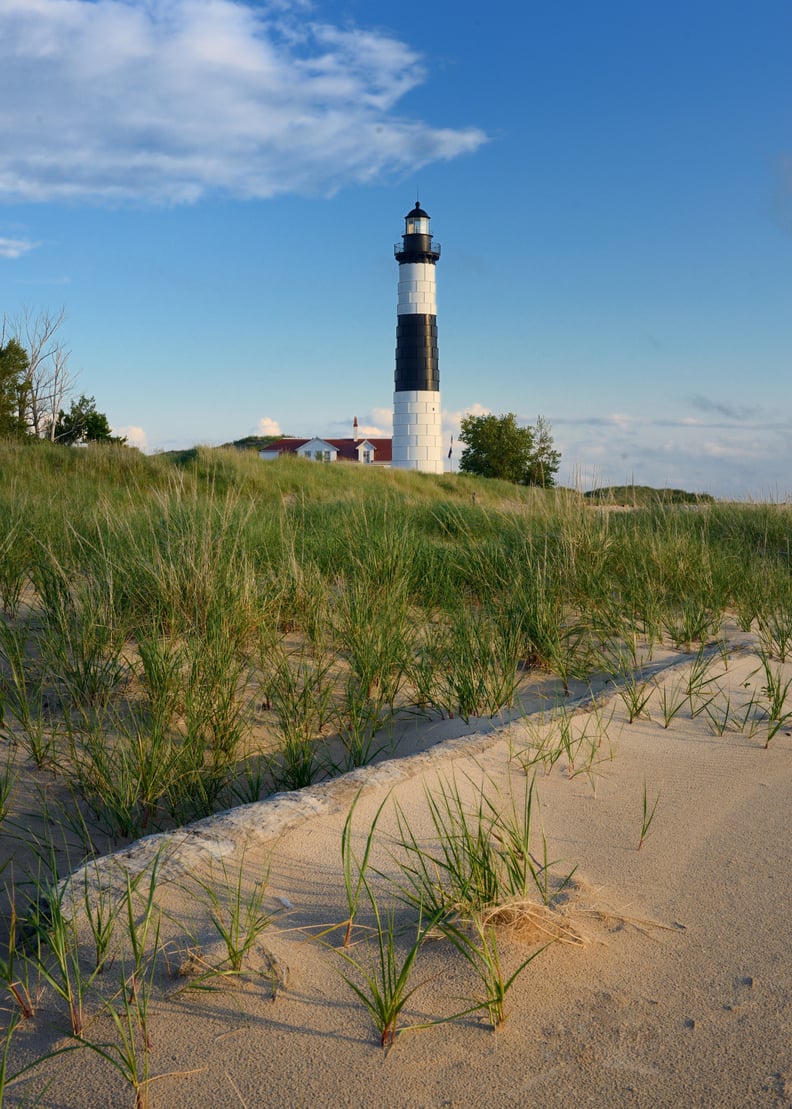 Art and History Are Celebrated Throughout the State
Whether you're passionate about the motor or Motown, you'll find a historical site, art gallery, or museum that celebrates it in Michigan. Larger cities like Detroit or Ann Arbor boast a number of galleries and museums, but smaller locales around the state deserve a place on your itinerary too. Take Ludington, where there are six cultural trails that follow everything from important maritime history to barn quilts and music. Then there's Marshall, where there are eight museums in a huge historic landmark district, not to mention the oldest county fair in the state — one of summer's most idyllic treats.