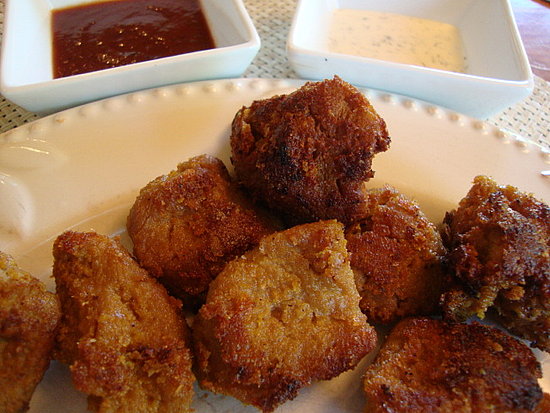 Kids will love these! These resemble chicken nuggets, just not with the uh. . .nasty chicken odds, ends and in betweens. I served these with vegan ranch and BBQ sauce. So delish! And don't worry about not getting protein. Per serving, seitan has 18-22 grams of protein and .5 grams of saturated fat---now when it comes to giving these to my family, I think that's pretty important!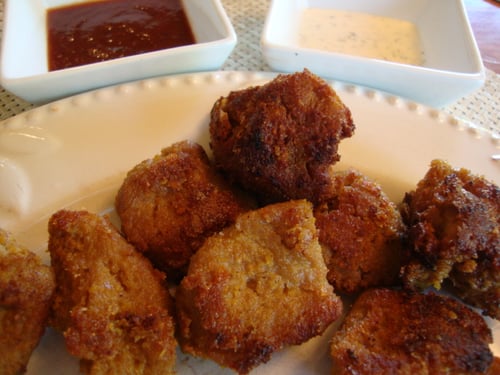 Breaded Seitan Nuggets
All Recipes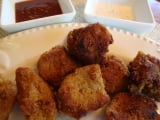 Ingredients
2-8oz pkg chicken-style seitan, broken into chunks
2/3 C nutritional yeast
2 tsp garlic powder
1 tsp coriander
1 tsp cumin
1/4 tsp ground black pepper
4 Tbs tamari
Vegetable oil for frying
Directions
In a small bowl, combine nutritional yeast, garlic powder, coriander, cumin, and black pepper. Dip seitan in tamari, then in the yeast and spice mixture. Set aside.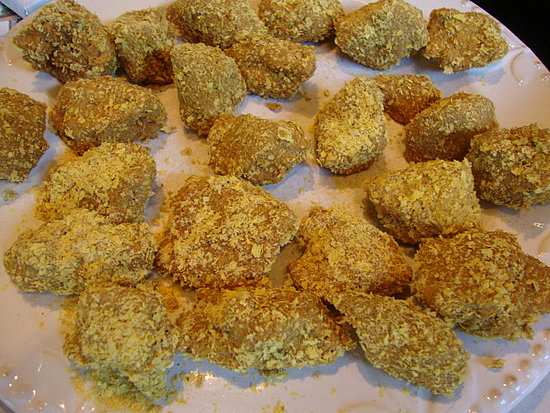 Heat oil in a skillet over medium heat. Fry seitan in batches until browned on all sides—this happens pretty fast, so keep on eye on them.  Enjoy!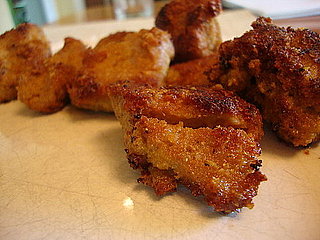 Information
Category

Other, Main Dishes