Derecho Storm in Chicago June 2014 | Pictures
Unbelievable Pictures of the Midwest's Derecho Storm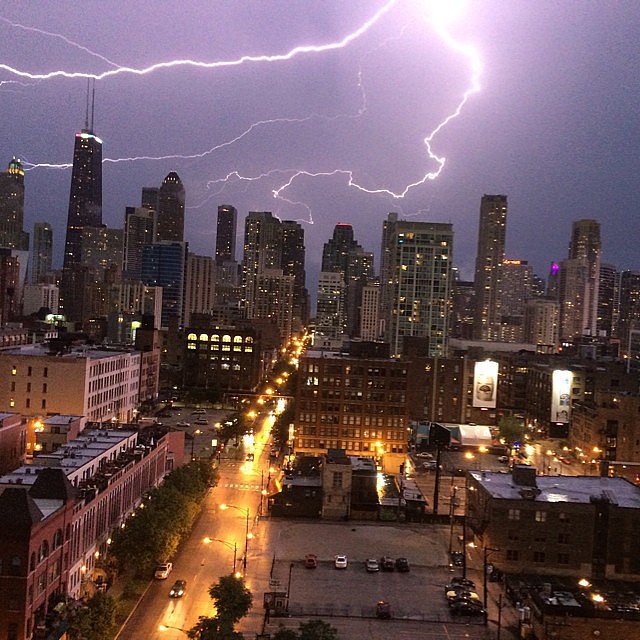 What's Your Reaction?
0
0
0
0
0
0
1
Unbelievable Pictures of the Midwest's Derecho Storm
A dangerous type of storm called a derecho hit the Great Lakes area on Monday, with lightning striking Chicago's Willis Tower as heavy clouds hung overhead. So what, exactly, is a derecho? It's a large group of thunderstorms with winds that can grow as strong as 50 to 100 mph, capable of affecting areas several miles wide and more than a hundred miles long. Most common in the Spring and Summer, a derecho reaches a much larger region than a tornado, and it typically leaves far more damage in its wake. Following Monday's storm, several injuries were reported along with two deaths, and flood warnings have been issued throughout areas of Illinois, Wisconsin, Indiana, Michigan, and Iowa. Take a look at some of the most shocking Instagram snaps of the storm below.
Source: Instagram user rmhess
Latest