How to Get Rid of Nail Stains
How to Get Rid of Lingering Nail Polish Stains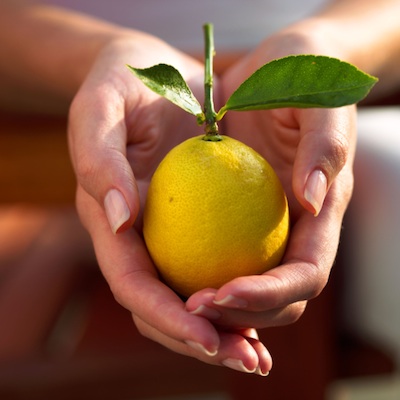 Lemons are good for more than just iced tea and meringue pies. OnSugar blogger Beautiful Basics tells us how to get rid of pesky nail polish stains with the citrus fruit.
I know I've posted a lot about the power of lemons in the past, and today's post is no stranger to the yellow citrus fruit that I love so much! In the Spring and Summer I never go bare — nail wise, that is. I always have to have a bright, fun color on my toes and fingers. If you're like me, you may notice that sometimes bright, or even dark nail polishes, can stain the surface of the nail and leave a not so pretty mess behind.
Well, lemons are the easy fix for stains. All you have to do is cut a lemon in half and stick your nails in it for five minutes. This trick will help brighten your nails instantly, leaving you with a stain-free natural nail! Easy, huh? Now you can feel free to experiment with stubborn colors this upcoming season!
Want to see more? Start following Beautiful Basics now, and while you're at it, why not start an OnSugar blog of your own? We'd love to feature you right here on Bella.