Lady Gaga's Birthday Outfit 2014
Is Lady Gaga Turning Into a Wardrobe?
Like us on Facebook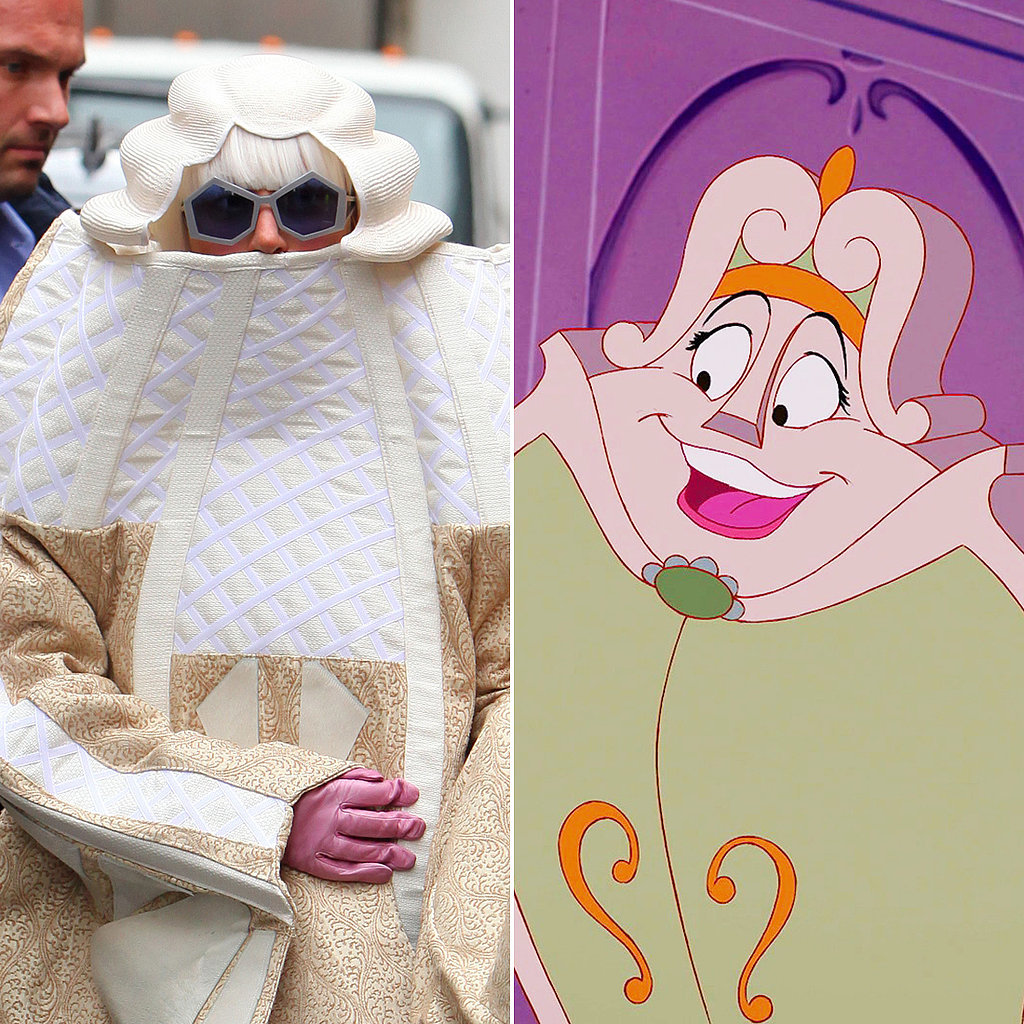 1
Is Lady Gaga Turning Into a Wardrobe?
It wouldn't be Lady Gaga's birthday without another one of her totally crazy outfits. This time, though, we thought we'd seen her look somewhere else, and it may be straight from Disney. More specifically, she's totally channeling that operatic wardrobe from Beauty and the Beast. We're already celebrating the pop superstar's 28th birthday by looking at the most Lady Gaga things she's ever done, and this is really just one more thing we can add to the list. All things considered, she's really been on a roll lately, on both the weird side and the fierce side. We were pretty thrilled by her music video for "G.U.Y.", but we were also a little scandalized by her puke performance at SXSW. Then again, she wouldn't be the Gaga we know and love without both sides of the coin, right?
Source: INFphoto.com, Disney