Welcome to our Flat-Belly Challenge: 21 days of workouts, belly-blasting tips, and fat-burning recipe ideas to help you feel slimmer and more confident all Summer. Day 6's workout is 30 minutes of cardio followed by 10 minutes of abs. Reward your hard work with a sweet, low-calorie treat featuring strawberries.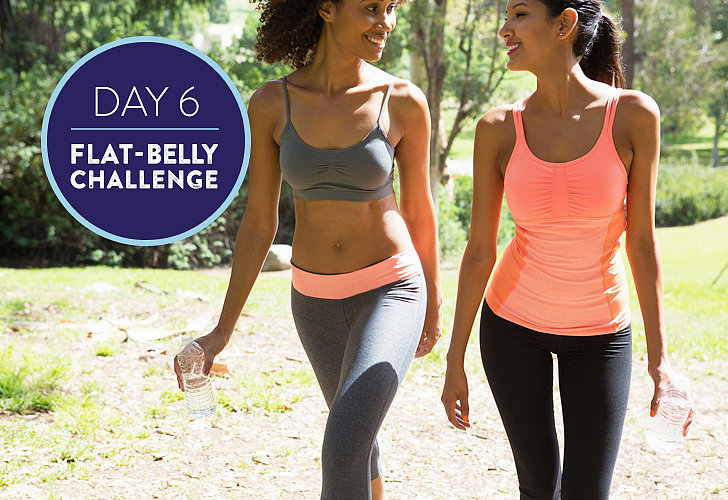 Source:
Corbis
30 Minutes of Cardio and 10 Minutes of Abs
Today's workout is 30 minutes of steady-state cardio followed by some serious ab work. Pick your favorite cardio — running, cycling, swimming, dancing — and keep moving at a steady pace for 30 minutes. Then strengthen your core and tone your abs with this 10-minute ab video.
Strawberry Banana Creams
Made with a handful of ingredients you probably already have in your kitchen, this healthy treat is a cinch to whip up. The berries, almonds, and yogurt in this low-calorie dessert help fight belly fat with every bite. Find the recipe here.
Photo: Jenny Sugar