Michelle Obama Cauliflower Mac and Cheese Recipe
Dig Into Sasha and Malia Obama's Favorite Cauliflower Mac and Cheese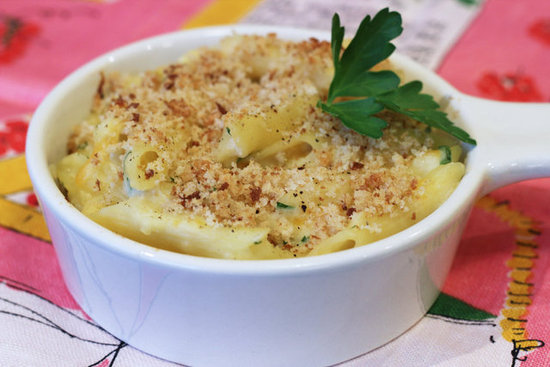 In honor of next week's release of Michelle Obama's cookbook, American Grown, we baked up something sweet, and now we're onto another one of America's favorite comfort foods, mac and cheese.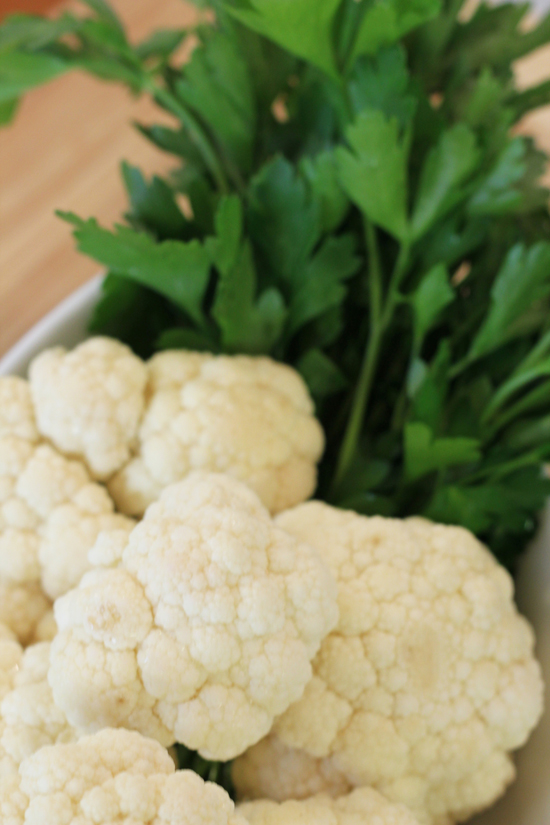 I was initially a little wary of this version because it didn't call for making a roux, which gives most mac and cheese recipes that creamy, hearty texture. In the first lady's recipe, you simply stir together cauliflower puree, milk, cheese, and pasta, and you're ready to go. While I love the fast and easy nature of her rendition, it missed a few of my favorite characteristics of homemade, from-scratch macaroni and cheese.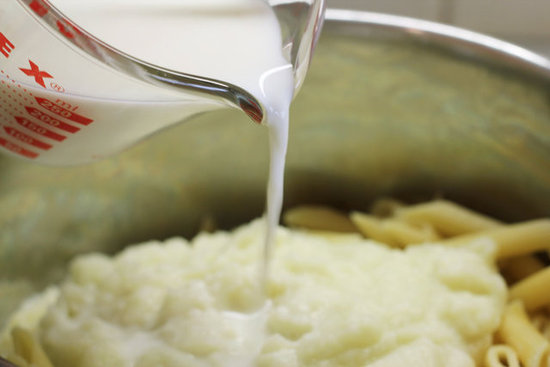 To ensure a crunchy crust, I sprinkled some buttered bread crumbs across the top and popped the dish in the oven for 15 to 20 minutes. What resulted was a bubbling, crusty casserole that — despite the unmistakably delicious flavor of cauliflower — could pass for homestyle mac and cheese any day. Mrs. Obama says that this is Sasha and Malia's favorite, and I can certainly understand why! Ready for the recipe? Just read on.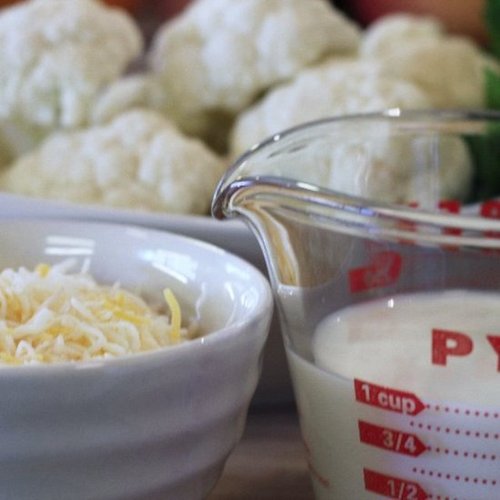 Adapted from Healthy Recipes From the White House to You by Michelle Obama
Sasha and Malia Obama's Favorite Mac and Cheese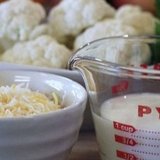 Ingredients
1 pound penne pasta
1 cup 2 percent or skim milk
1 pound shredded cheddar cheese (or a mixture of your favorite melting cheeses)
1/2 head cauliflower, cut into florets
1/4 cup Parmesan cheese
3 tablespoons chopped flat-leaf parsley
Salt and pepper to taste
1 tablespoon melted butter
1/2 cup bread crumbs
Directions
Despite multiple steps (and my addition of a trip into the oven), this mac and cheese recipe is incredibly fast and easy to put together. Though the first lady's recipe doesn't specify a means to cook the cauliflower, I chose to steam the florets and use the steaming liquid in the puree to infuse more of that great flavor into the dish. A crunchy breadcrumb crust is another addition to the original.
Preheat the oven to 350º. Bring salted water to a boil and cook the pasta until al dente.
Steam the cauliflower until soft, about 10 minutes. Transfer to a blender along with a few tablespoons of the steaming liquid. Puree the cauliflower, adding more steaming liquid to thin the puree if necessary.
In a medium size casserole dish, combine the pasta and hot cauliflower puree. Add the milk, both cheeses, parsley, and season with salt and pepper to taste.
In a small bowl, mix the butter and breadcrumbs with your fingers until it resembles damp sand. Sprinkle across the top of the pasta mixture, then place the dish in the oven for about 20 minutes until the top is crispy and the sauce is bubbling.
Serves 4 to 6.
Information
Category

Main Dishes, Pasta
Love this recipe? Check out more recipes from Michelle Obama and the White House.