Heidi Klum Photos
Like us on Facebook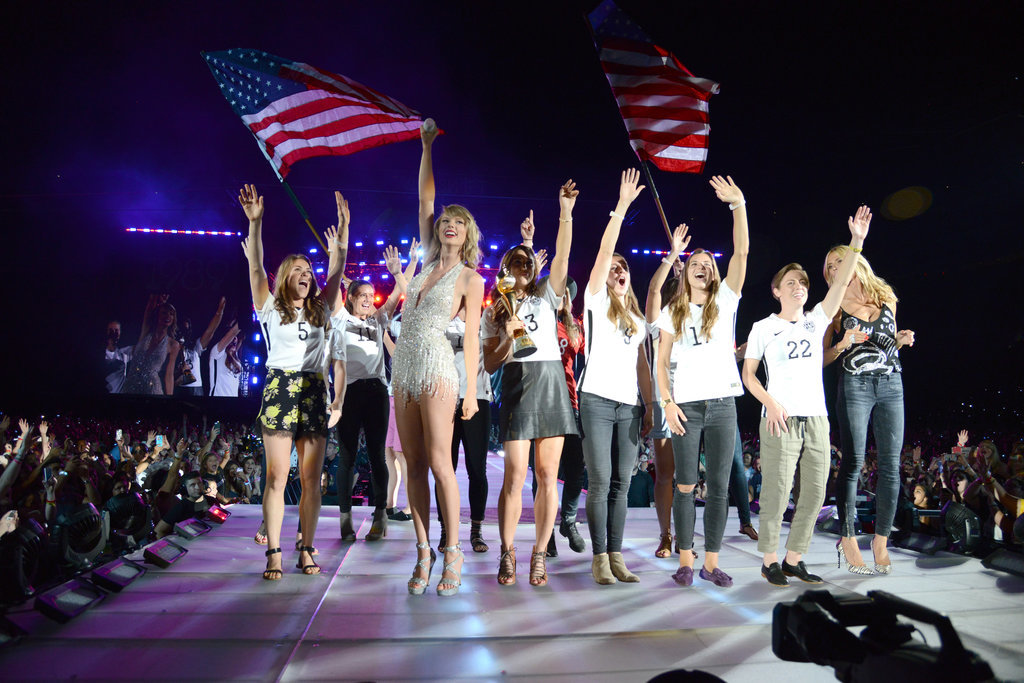 1
The US Women's Soccer Team
Who?! Well, it's all laid out for you. If "US Women's Soccer Team" isn't enough of a clue, we don't know what else to say. They're the World Cup champions, by the way.
Where?! Taylor's show in New Jersey.
Why?! Listen, we'll be the first to say the US Women's Soccer Team is jam-packed with incredible, inspiring, badass women. That's probably reason enough to have them on Taylor's stage.