How Much Should You Spend on a Wedding Dress?
I'm Asking: What's a Realistic Dress Budget?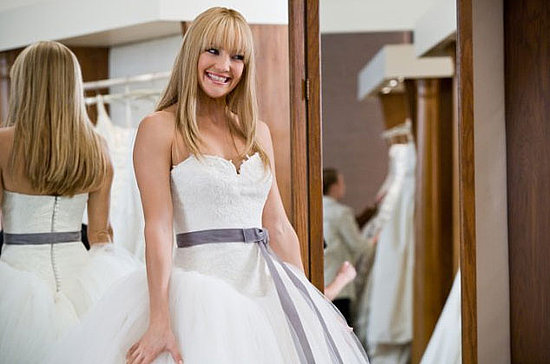 As we all know, all too well, what we want and what we can afford are two very different things. Budgets come into play, especially as the planning for a wedding unfolds. For the bride the dress can hold a higher place on the list of spending priorities, and setting a realistic budget for the wedding gown depends on several budgeting factors, like who's paying, for instance.

TLC's Say Yes to the Dress offers a glimpse into the stressful, sometimes bridezilla-esque nature of choosing the all-important dress, but also is sure to capture the realistic process of balancing the bridal budget. Regardless of a financial plan, sometimes you'll see the love of the dress outweigh a promise to stick to price limitations. Dream dresses may trump strict budgets, and parents or even fiances, plunk down a little more cash to get the bride exactly what she wants. Still, there are other couples who stick to their budgets, no matter what, and other lucky brides who inherit a special gown.

With the slew of designer gowns, designer discount gowns, custom, and thrifted dresses, wedding gowns can run the gamut on prices, and while there are certainly extremes on both the higher and lower ends of the spectrum, I want to know what a realistic wedding dress budget is. So, tell me, what's your idea of a realistic amount to spend on the gown?