Google Maps Street View Underwater
8 Trips Around the World With Google Maps Street View
One hundred seventy-eight years ago, an English naturalist named Charles Darwin set foot on the Galapagos Islands and bore witness to the remote archipelago's formidable biodiversity. Those observations planted the seed for The Origin of Species, the founding document of evolutionary biology.
Fast forward to present day. Over a century and half after that initial discovery, Google has taken its nine-eyed Street View camera where it has never gone before: the Galapagos Islands.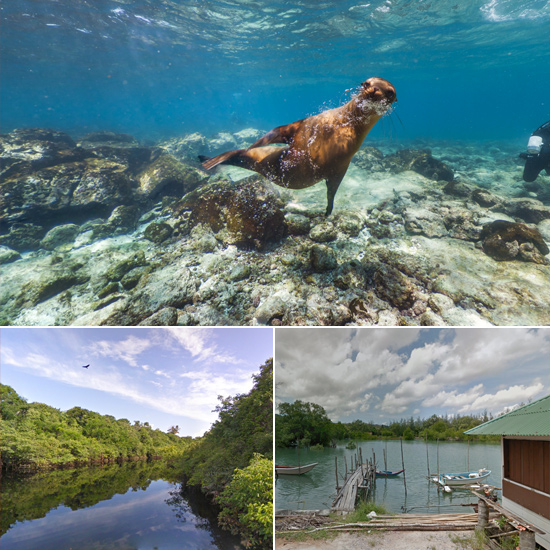 The new images, taken in partnership with the Galapagos National Park and Charles Darwin Foundation, are part of the Street View Collection, which features 360-degree panoramic tours of exotic locales like the icy tundras of Antarctica and the rich wildlife of the Amazon River. So, put down that coffee, and spare a few minutes take a quick trip around the world with eight of our favorite Street Views.
Take a tour of the Galapagos, Great Barrier Reef, Thailand, Brazil, Antarctica, and more after the break.
Galapaguera de Cerro Colorado, Galapagos, Ecaudor
Floreana Island, Galapagos, Ecuador
Uhuru Peak, Mount Kilimanjaro, Tanzania
South Base Camp, Mount Everest, Nepal
Heron Island, Great Barrier Reef, Australia
Shackleton's Hut, Cape Royds on Ross Island, Antarctica
Rio Negro, Amazonas, Brazil
NASA Kennedy Space Center, Florida, United States
Phang Nga Bay, Phuket, Thailand