Golden Globes Quiz
Log in, Take My Golden Globe Quiz and You Could Win a Season of Netflix!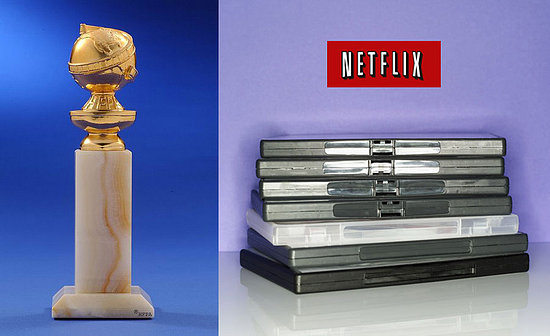 Whether or not there's an actual ceremony this weekend, it's still a fact that the Hollywood Foreign Press Association has chosen winners for this year's Golden Globes, and I'm still excited to find out who won! In getting ready for the big event (or the big reveal of the winners list, as the case may be), I'll test your Golden Globes knowledge here on Buzz every weekday this week. At the end of each day, a winner will be chosen from the TeamSugar users who took the quiz, and that winner will receive three months of Netflix! Thus, even if the writers strike does continue, you'll still be able to watch all the movies or TV on DVD that you've been meaning to catch up on.
All you have to do is log in to your TeamSugar account and take the quiz below. You don't have to get the answers right — you just have to take the quiz while logged in to TeamSugar. If you're not already a member, click here to register. Again, the answers don't matter, but you must be logged in for your entry to count. Only one entry per person, and duplicate daily entries will be deleted.
Don't forget to forward this on to your friends and family members who are also feeling the pain of this strike and might like a 3-month Netflix subscription! For the official rules, click here. Good luck!
Log in, Take My Golden Globe Quiz and You Could Win a Season of Netflix!
In what year was the first Golden Globe Awards ceremony held?