Grilled Vegetable Fajitas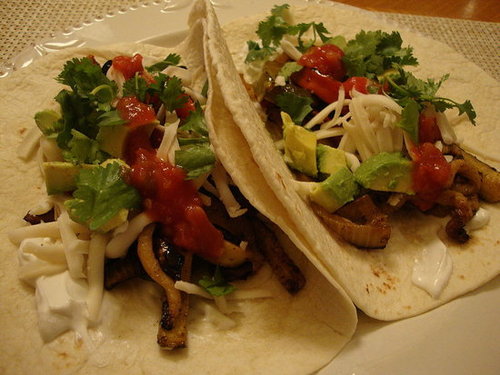 It's that time of year to fire up the grill! For its 2011 inaugural grilling, we went with vegetable fajitas. Since I do most of the cooking, the Husband revels in the opportunity to be King of the Grill. I'll gladly delegate that method of cooking to him. This is an easy, healthy meal to jump start your spring (as well as your grill)!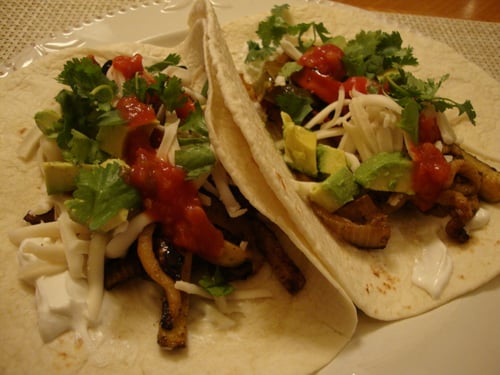 Grilled Vegetable Fajitas
Original recipe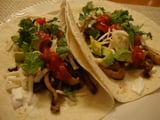 Ingredients
2 bell peppers, sliced
1 large onion, sliced into strips
1 medium zucchini, julienned
2 avocados, diced
1-1/2 C vegan cheese, shredded
Tofutti sour cream
Salsa
Fresh cilantro
6 flour tortillas
Marinade:
1/4 C olive oil
1/8 C red wine vinegar
1/8 C lime juice
1 tsp dried oregano
1 tsp Ancho chili powder
1/2 tsp garlic salt
1/4 tsp black pepper
1 tsp cumin
Directions
Using a large Zip-lock bag, or bowl, combine all of the vegetables.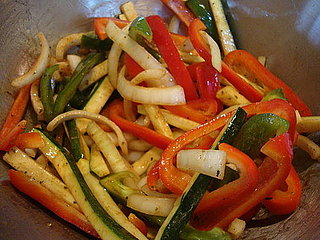 In a small bowl, whisk together all of the marinade ingredients. Coat the veggies with the marinade and let sit for about an hour. Preheat grill to medium-high heat. We used a grill basket and while stirring often, we (I mean, the grill-master) cooked them for about 20 minutes.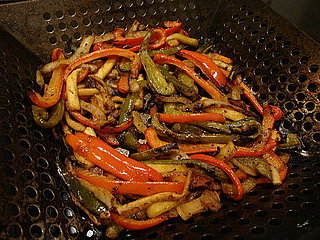 On a warmed tortilla, add some Tofutti, veggie mix, cheese, avocado, cilantro, and salsa. Makes 6. Enjoy!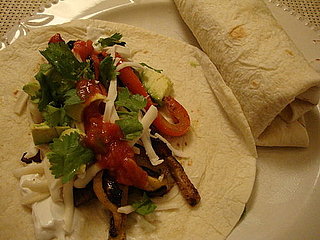 Information
Category

Other, Main Dishes