13 Going on 30's Hidden Detail in Jenna Rink's Hairstyles
I've Watched 13 Going on 30 a Million Times, but I Never Noticed This 1 Detail About the Hair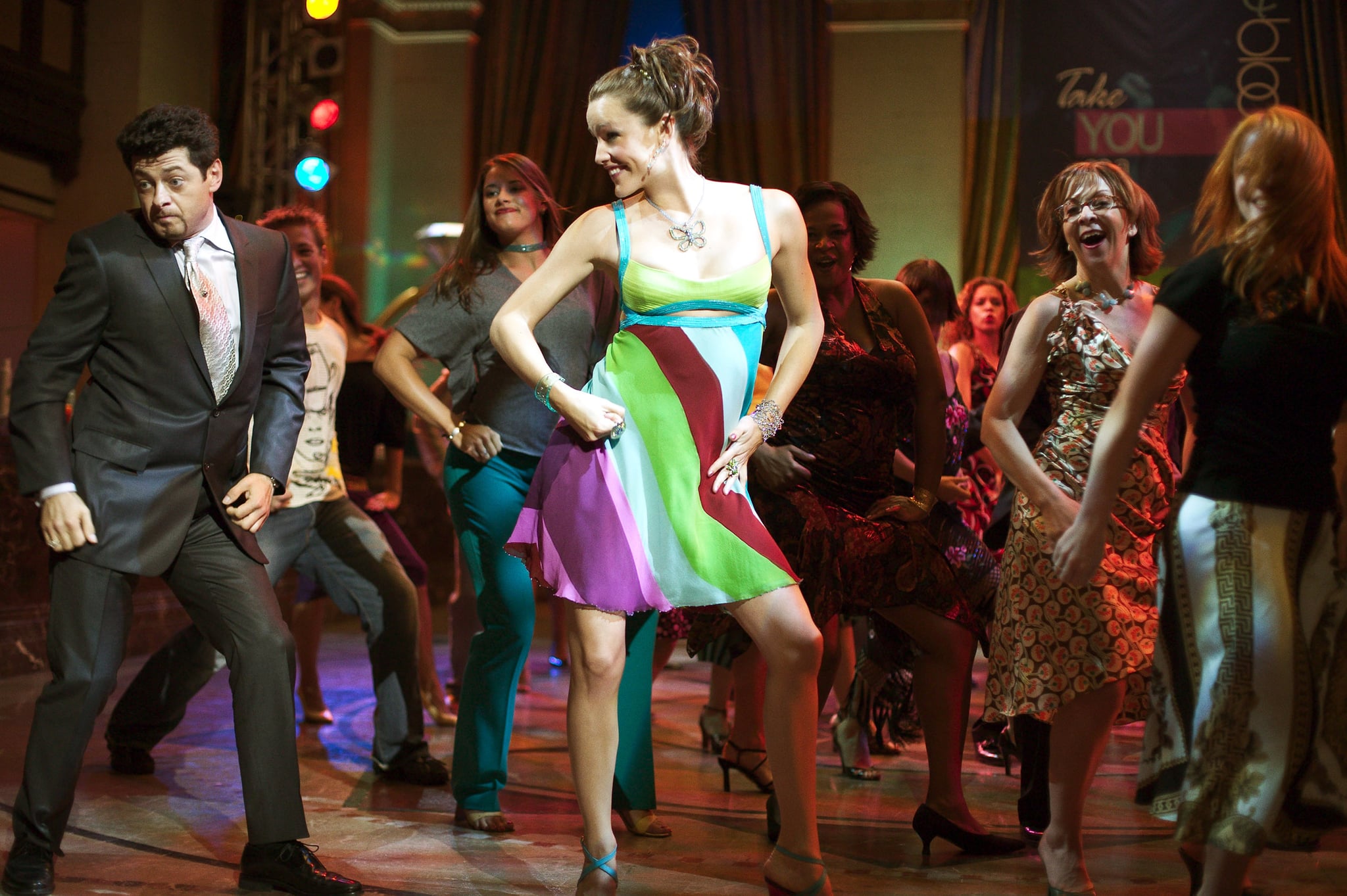 Image Source: Everett Collection
As someone who also enjoyed the casual sleepover activity that is dancing in pink knit pajamas to Pat Benatar's "Love Is a Battlefield" and dreamed of landing a magazine job growing up, I felt an instant kinship to the 2004 rom-com 13 Going on 30. Throughout the last 16 years, I must have watched it somewhere in the ballpark of 982,392 times — all but waiting for the day I too would be 30, flirty, and thriving — and even still, I never noticed one peculiar detail about Jenna Rink (played by Jennifer Garner)'s hairstyle in the movie.
For the uninitiated, let me first say that you should get initiated by watching this film. It delivers a blast from the past, in more ways than one. Anyway, for the uninitiated, Rink makes a wish on her 13th birthday in 1987 and wakes up to her life 17 years later. As her grown-up self, she's seen wearing a multitude of hairstyles that are more than appropriate for her younger self — you've got chopsticks, the flipped-under ends, and, of course, the high ponytail with loose strands of hair poking out and carefully placed butterfly clips.
What I didn't realize, a fact of which an eagle-eyed fan on Reddit so dutifully pointed out, was how that last look was the strategic work of the movie's hair department. If you look closely at the zoomed-in image of a 1980s Poise magazine in an earlier scene, you'll see the woman on the cover (next to that classic coverline, "30, Flirty, & Thriving") wearing the near-exact hairstyle. Observe:
in the movie 13 Going On 30, Jenna Rink's "grown-up" hairstyle was inspired by the magazine she was obsessed with as a kid from r/MovieDetails
While there are a few key differences (the curtain bangs, most predominantly), the similarities in style are jarring. More than that, it's wildly relatable. Not only because it was a titular hairstyle I too tried to re-create in the early aughts, but it also takes me back to those simpler, pre-YouTube times when the only way to learn a new hairstyle was to follow a step-by-step photo tutorial in the pages of a magazine — when I felt just a smidge younger and a bit more seen. And for that tiny reminder, I am forever grateful.