Brad Pitt's Haircut Looks Like Macklemore's
Do You See What We See?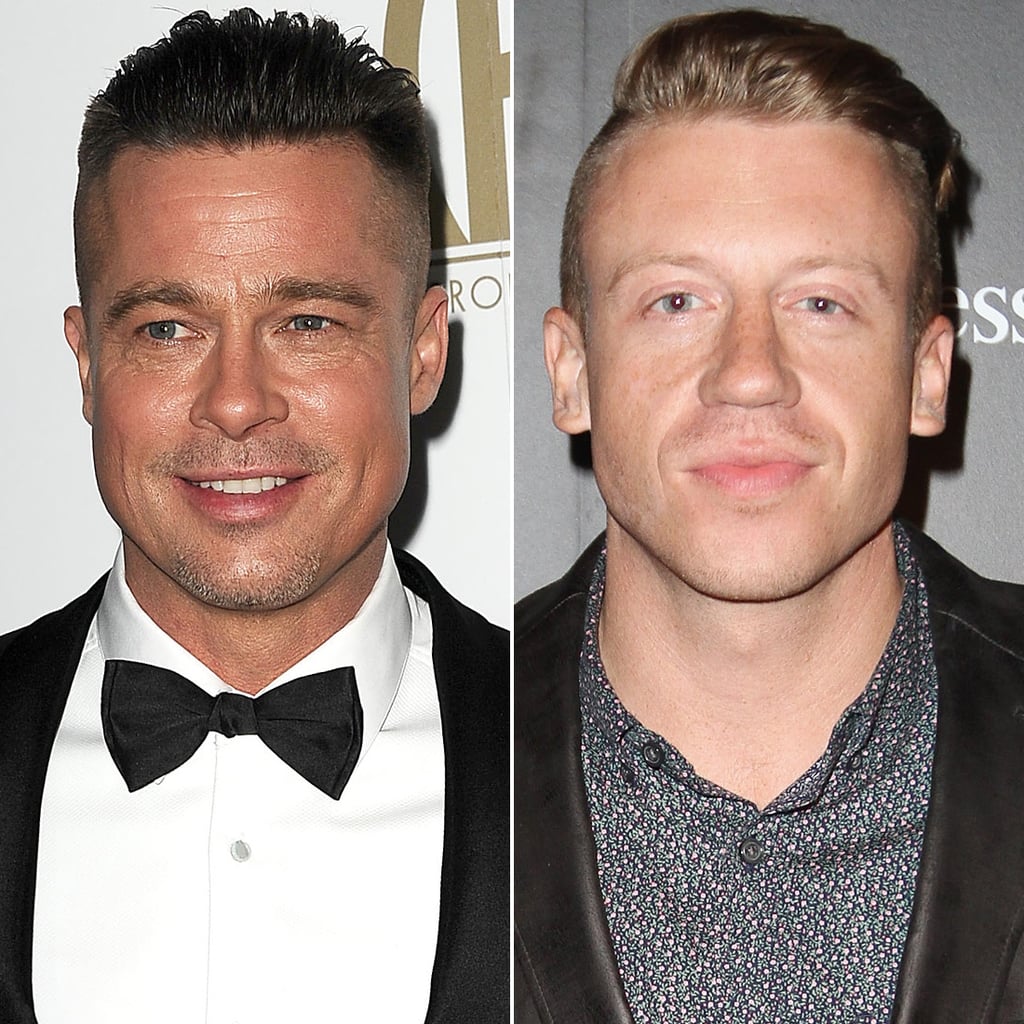 Everyone's talking about Brad Pitt's new haircut, and with good reason. He had been letting his hair grow for such a long time, we almost couldn't wrap our minds around the change when he debuted the look in September! Brad reassured his fans that the cut was "not a choice" but instead is for his role in Fury. Regardless of the reason, we couldn't help but notice how much his new haircut resembles rapper Macklemore's signature 'do. Do you see the comparison? Vote in our poll below!