Bumble and Bumble Bb. Color Gloss Review
How I Got a Salon-Quality Hair Gloss at Home Thanks to This 1 Product
As POPSUGAR editors, we independently select and write about stuff we love and think you'll like too. POPSUGAR has affiliate and advertising partnerships so we get revenue from sharing this content and from your purchase.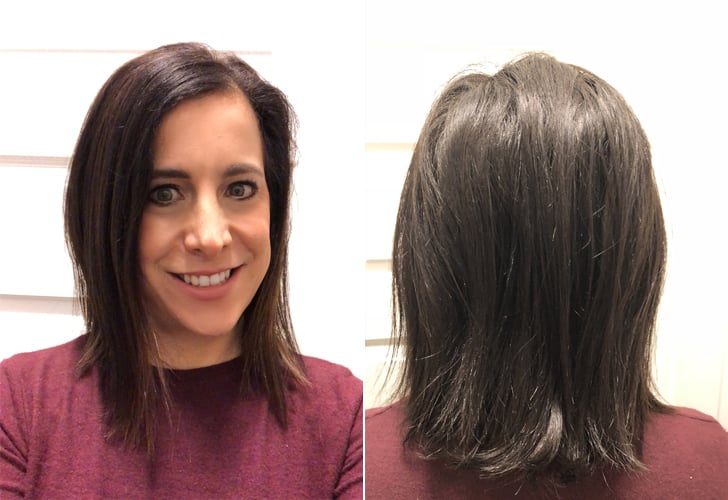 Ever since I decided to start dying my hair at home (the grays are becoming more prevalent by the day), I've become a lot more eager to welcome other salon-like treatments into my bathroom — especially when they involve little effort with instantaneous results.
That's why when I saw that the Bumble and Bumble Bb. Color Gloss ($34) made the list of new hair products you need in 2018, I took it as a sign that yes, I literally needed it right now. The treatment is meant to be used during that in-between time when hair color (whether from highlights, lowlights, single process, or even everyday dullness) isn't quite ready for a full makeover but could still use a refresh. It is safe for all hair types and comes in five options: Warm Blonde, Cool Blonde, Universal Red, Brunette, and Clear. The latter is meant for people with highlights or for those who aren't sure which shade to choose. I chose Brunette.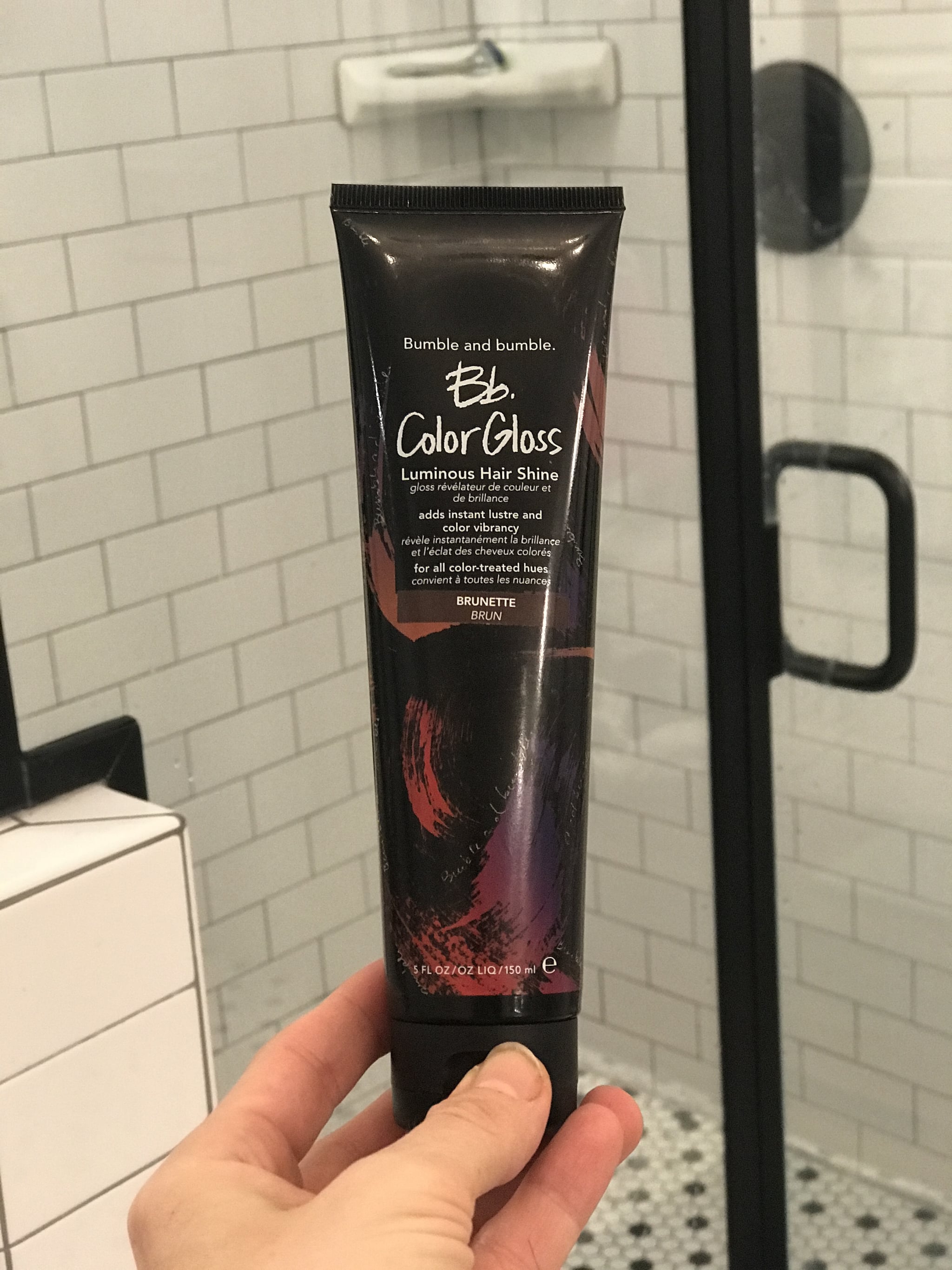 There are three main components that make this hair cocktail have such a luminous effect: the S-Complex enhances shine and softness. A blend of silicones in the Slip-Mix allows the formula to distribute evenly on your strands. And, a Direct Dye Download, which is comprised of pigments in the aforementioned colors, adds tone and dimension (you can think of it as a real-life Instagram filter for your hair).
It comes in a squeeze tube and has a thick, gel-like consistency. There is a light scent, but it's not nearly as overwhelming as one from a typical hair dye. It applies directly onto dry hair — all you have to do is put on the provided gloves and use your hands to coat the product in even sections. Let it soak in for 20 minutes (the Cool Blonde formula, however, only requires four), then wash it out and shampoo, condition, and style your hair as you normally would.
Before I get into my results, I wanted to pass on a few tips about the application process.
First, prior to putting on the gloss, spread a barrier cream (like Vaseline) around the entire border of your hairline since it is a tinted formula and can transfer onto your skin. On a similar note, make sure you do wear the gloves until you are confident you've got your hair coated with the right amount of the product. I made the mistake of touching what I thought was a missed spot on my hair and got residue all over the place, but thankfully it washed off easily.
I was so impressed with how healthy my hair looked that I made my husband run his hands through it.
Finally, if you're using the Brunette shade, be prepared for your shower to look like a bottle of self tanner exploded everywhere as you run your hair under water. Admittedly, I had a slight moment of panic that my white subway tiles were about to be permanently stained, but by the time I got to my conditioner, the brown hue had completely washed away. Phew!
Even with sopping wet strands, I could immediately see a new layer of depth and shininess, as though I had freshly dyed my hair. Then after blow-drying, I was so impressed with how healthy my hair looked that I made my husband run his hands through it. He complimented the softness and sheen (and I should note, he's not one to typically notice that kind of stuff!). It was so radiant, in fact, that I skipped my usual final spritz of shine spray. In terms of color boost, I did detect a new warm, almost reddish tint to my dark brown hair, which is something to keep in mind if you're someone who likes to be on the cooler side of brunette.
According to Bumble and Bumble, the effects of the gloss should last up to three washes, but my experience so far has been two. (For reference, I can get just about three uses out of the 5-ounce tube on my thick, shoulder-length bob.) The brand also says you can use the gloss whenever you want, but since the results are so immediate, you may want to schedule it around a special event or even a vacation.
Bottom line, you can depend on this magic tube to keep your hair fresh and shiny whenever you need it.
Image Source: Lindsay Kirkman