Cara Delevingne Silver Hair 2017
Cara Delevingne Will Make You Want to Cut Your Hair Short and Dye It Silver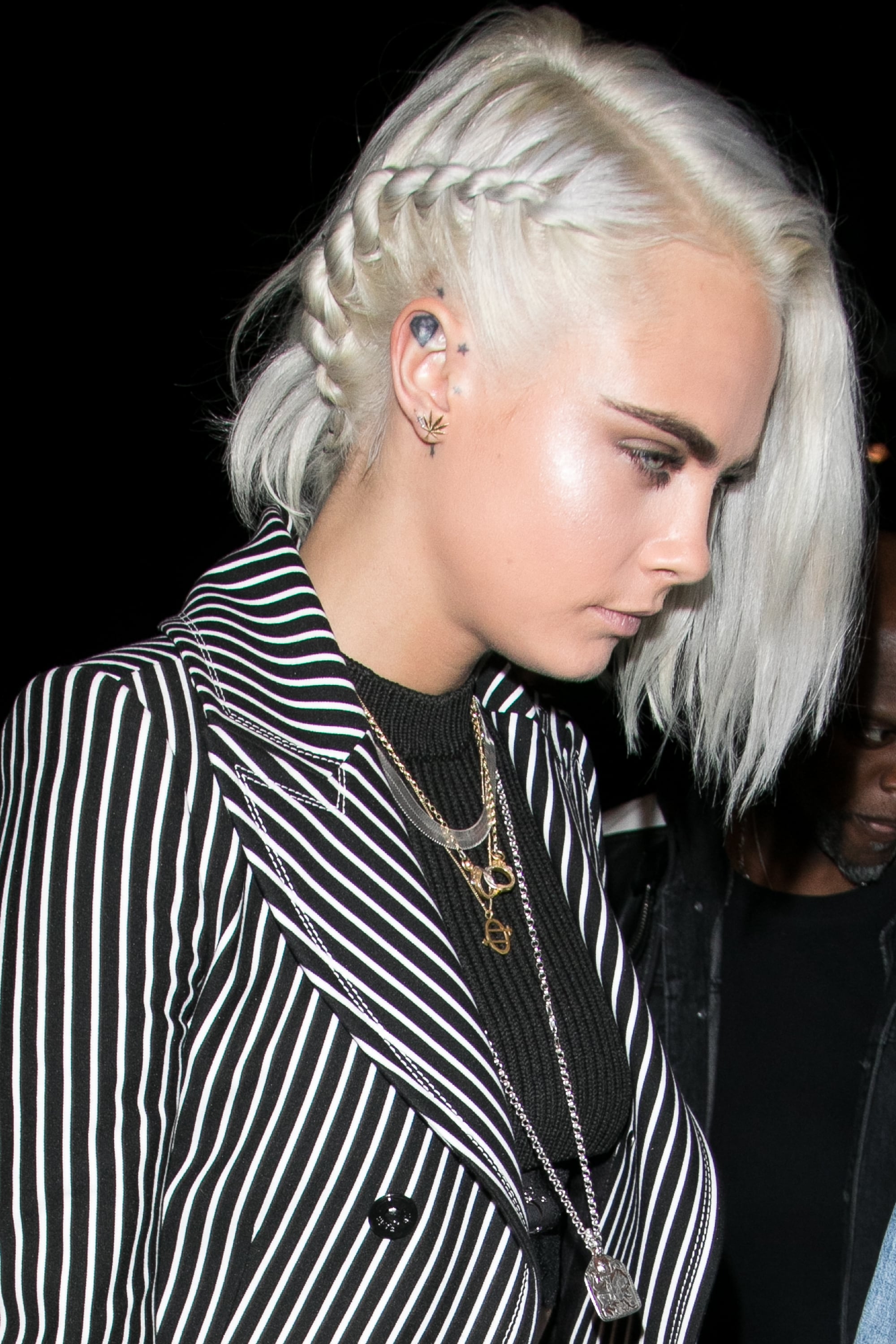 While gray hair has been an Instagram trend for a few years now, Cara Delevingne just made it a celebrity one, too. The mega model was spotted in Paris, alongside Kendall Jenner, rocking seriously cool silver hair.
Her shiny, almost-white strands are chopped into an edgy lob. And she styled it in her signature side-braid "undercut." Texturizing spray or paste can give you her piece-y look.
So, who else is ready to get ultra-light hair for Spring 2017?