Cargo Launches Star Wars Nail Polish Kit
Cargo Just Launched Star Wars Nail Polish — and They're Lightsaber-Colored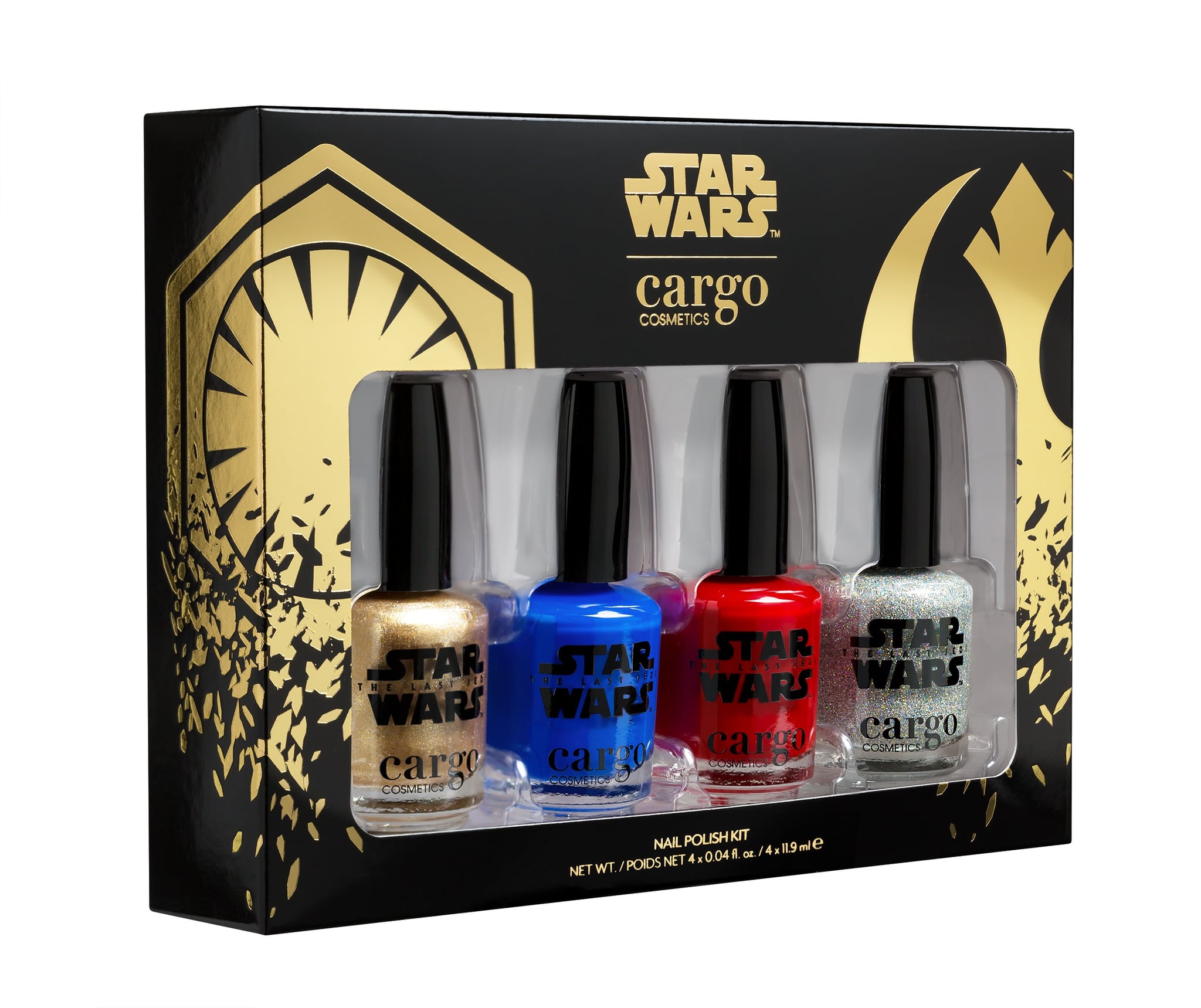 Raise your hand if you've already bought tickets to Star Wars Episode VIII: The Last Jedi. It's not in theaters until Dec. 15, but the excitement is at an all-time high. If you count yourself a fan, we've got even more news for you to celebrate: Cargo just launched nail polish inspired by the series.
This is the first-ever nail polish kit for the beauty brand, which debuted an entire collection of Star Wars makeup in September. There are four shades aptly named after things in the Star Wars universe: Restore the Republic (silver shimmer), Praetorian Guard (red), The Force (cobalt blue), and Rule the Galaxy (metallic gold). Each bottle also bears the famous Star Wars logo, so consider these collectibles.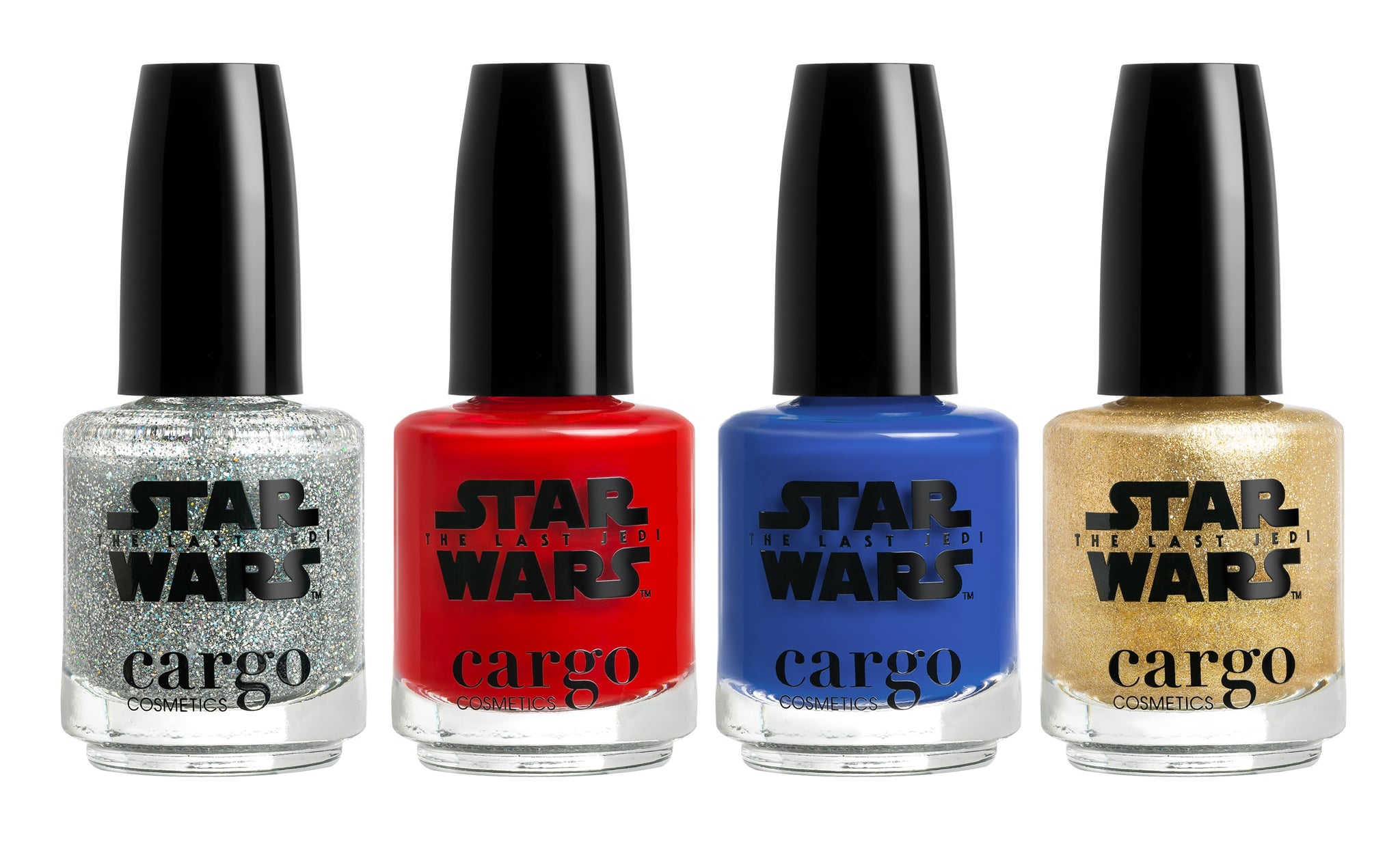 Shall we all wear these new hues to the premiere? See you there! The Star Wars x Cargo Nail Polish Kit is $22 and available on cargocosmetics.com.