Clarins 4-Colour All-In-One Pen
Clarins's Genius Retractable Beauty Pen Is the Perfect Tool For Makeup Multitaskers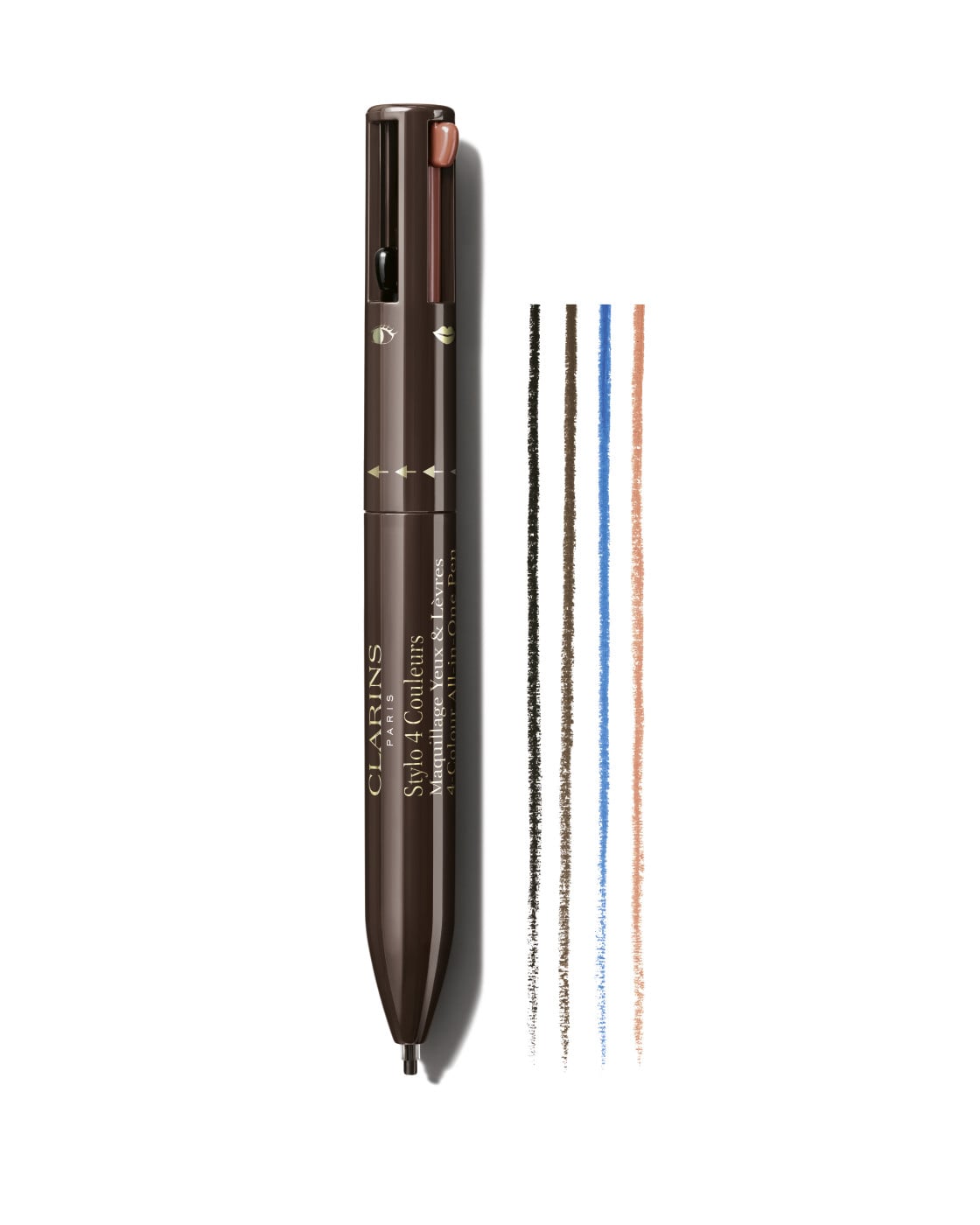 In the past few months, school supplies have gotten a glamorous makeover. Tape has become a popular contouring tool. Correction tape applicators have been transformed into false lash dispensers. And now, Clarins has resurrected our beloved multi-color retractable pen and turned it into a brilliant beauty device.
Instead of featuring cartridges of different inks, the upcoming Clarins 4-Colour All-in-One Pen Eyes & Lips ($30, available Jan. 4 from clarinsusa.com) features four styluses meant to be used on eyes and lips. There is one neutral lip liner and three shades of eyeliner: black, navy, and brown. (An insert in the product's packaging also suggests using the brown eye pencil to fill in brows and draw on freckles.)
It's super simple to use; just click down your desired shade, then twist the pen to wind up the pigment. Do note that each shade has a very flat tip, so while it's not the ideal tool for an intensely precise line, it's worth overlooking that fact to have such a versatile product in your makeup bag.
Cleaning out one's beauty collection is a New Year's resolution for many of us. While it seems counterintuitive to immediately shop for new swag in the first week of January, doing so (and buying this product) will help you stick to your goals. After all, you can replace four different items items in your stash with this baby! And, as per the KonMari method, that should bring you a lot of joy.