Devon Windsor Beauty Interview
Devon Windsor's Makeup Hack For Looking More Awake Is Certifiably Genius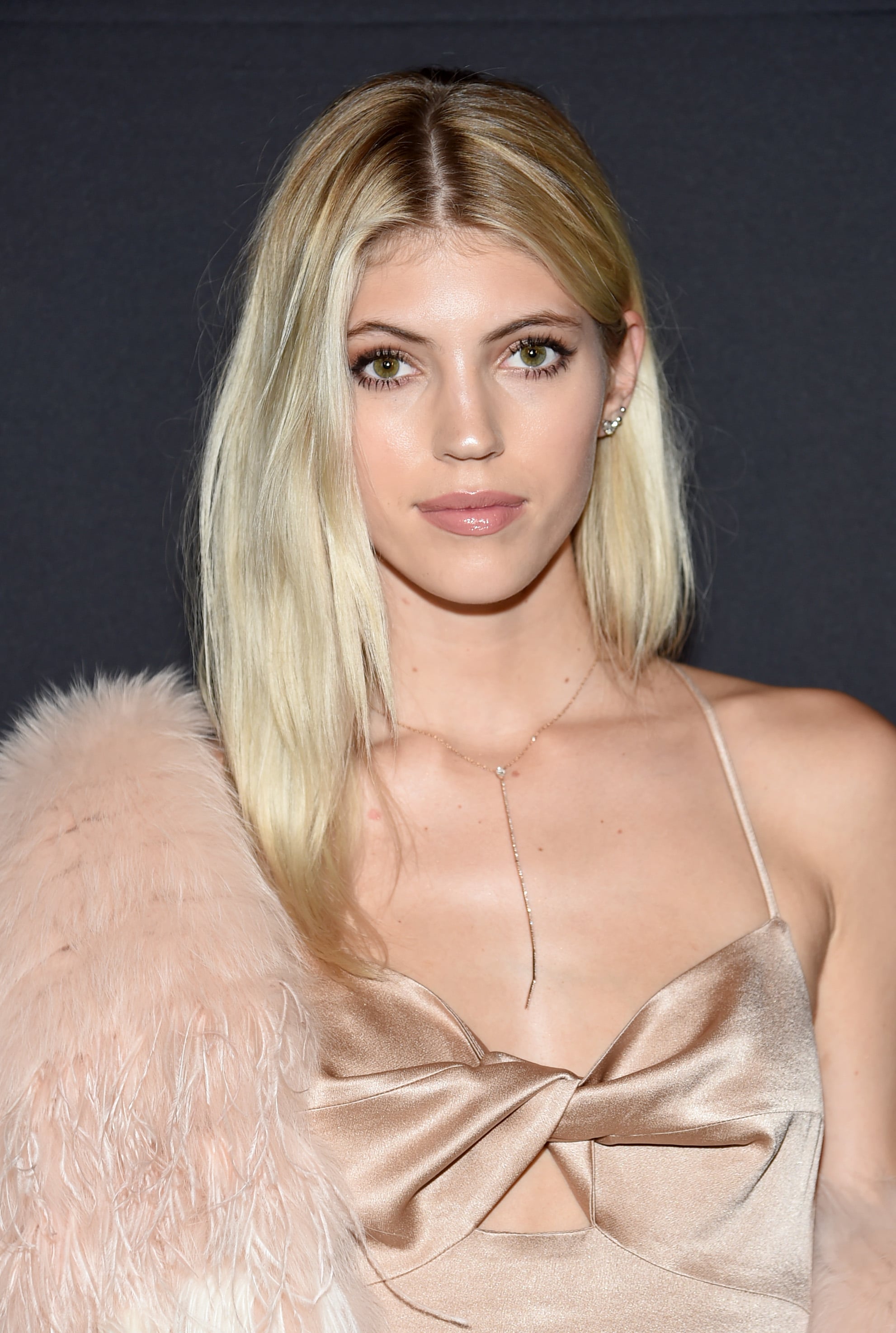 All proposals are special, but Victoria's Secret model Devon Windsor's fiancé, Johnny Dex, might have pulled off the most lavish of them all. Under the guise of taking his longtime girlfriend to a photo shoot, the normally camera-shy Dex brought Windsor to a private sand isle in the Bahamas, which is where he popped the question.
One month into her engagement, Windsor spoke with POPSUGAR about all things wedding beauty, her Oui Juicy Couture campaign, how to look wide awake, and more.
POPSUGAR: You just got engaged and landed a fragrance campaign. Congratulations! What do you love most about the way your fiancé smells?
Devon Windsor: I love when someone uses a scent to match their personality and express themselves. I personally love a musky and woody scent on a man, because I gravitate toward people who are strong and confident. Johnny loves cologne as much as I love perfume, so I steal his clothes because they smell like him. Every couple of years, he switches up the brand he likes to use, so his scent changes every once in a while.
PS: What will your wedding day makeup look like?
DW: I won't really know until the day is actually here, but I would say I want to keep it more natural so that I look like myself. I never want to be so done up that I don't feel like me on my wedding day, so I wouldn't want anything dramatic like a smoky eye or red lip. I would recommend that brides keep it light and natural, with soft lips and bright eyes.
PS: Speaking of bright eyes: you're a busy person. How do you fake looking awake when you spend so much time working and traveling?
DW: I don't like a dark eye, so I don't use black liner. This sounds weird, but I learned a trick from makeup artists to put a cream-colored or white liner on my waterline. It really opens up my eyes and makes me look awake.
PS: You're very active on Instagram. How do you handle the constant pressure to look perfect all of the time?
DW: I don't think that beauty is about perfection in any way, shape, or form. It's about being comfortable in your skin and playing up the things that make you feel unique, rather than trying to live up to the world's beauty standards. I don't ever feel the pressure to look perfect, just because confidence is about accepting who you are. Whatever is perfect to you, not to the world, is what matters.
PS: How do you stay so confident?
DW: Confidence means being comfortable in your skin and your body. Don't try to mimic what everyone else thinks is beautiful. Be proud of who you are and what you represent, and don't be afraid to show the world and people around you the real you.

Image Source: Getty / Jamie McCarthy