Emily Ratajkowski's Armpit Hair in Harper's Bazaar
Emily Ratajkowski Smolders in Harper's Bazaar With Armpit Hair, and We're Cheering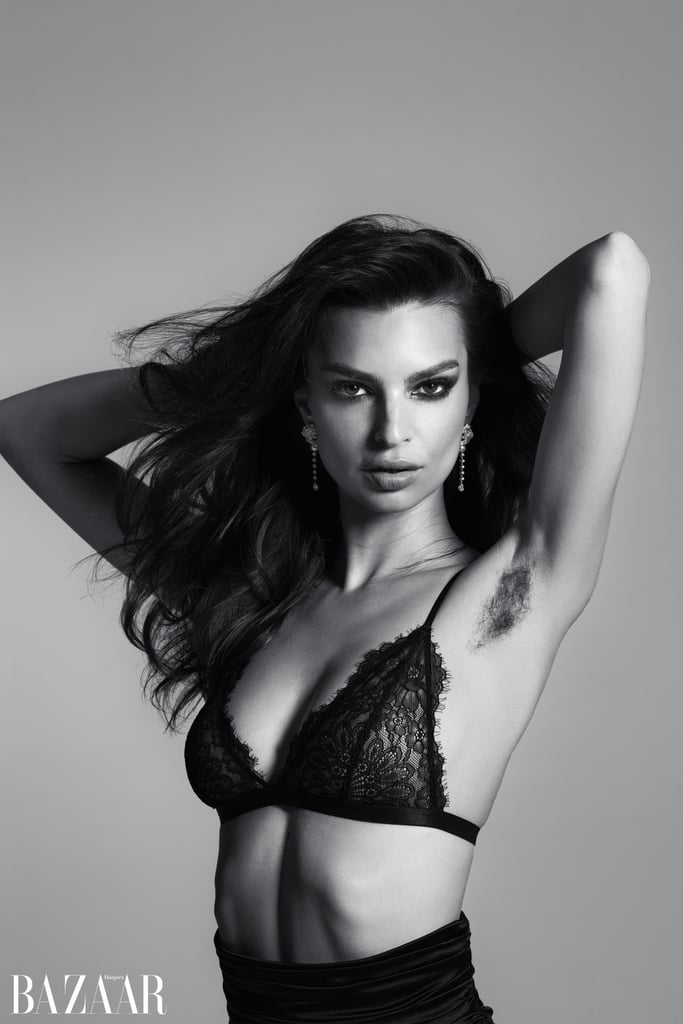 Emily Ratajkowski just surprised fans with a photo in Harper's Bazaar featuring her armpit hair. While neither the magazine nor the model is known for displaying body hair, the refreshing image is featured alongside Ratajkowski's essay. In the piece, she explained her approach to feminism as well as her right to choose how her body looks.
"If I decide to shave my armpits or grow them out, that's up to me," she said. "For me, body hair is another opportunity for women to exercise their ability to choose — a choice based on how they want to feel and their associations with having or not having body hair."
If you're not used to seeing the model with body hair, it might be because this isn't always the norm for her. "On any given day, I tend to like to shave, but sometimes letting my body hair grow out is what makes me feel sexy," she said. "And there is no right answer, no choice that makes me more or less of a feminist."
We love that the magazine allowed Ratajkowski to present herself the way she chooses and are eager to continue to see more varied examples of what it means to be beautiful in the pages of our favorite magazines.