Fenty Match Stix Packaging Has a Pad at the Top
The 1 Game-Changing Thing You Haven't Noticed About Fenty Match Stix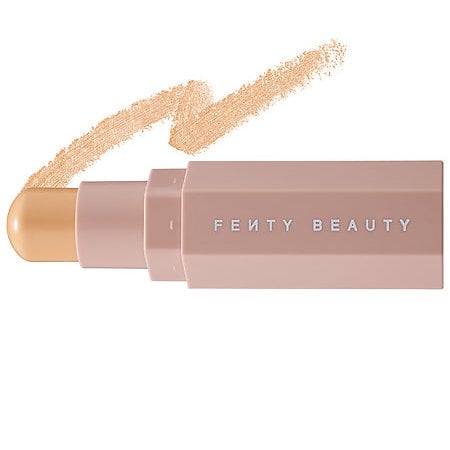 Unless you're the type of makeup masochist who enjoys watching beauty products get ruined, there is perhaps nothing more soul-crushing that watching your favorite lipstick or chubby stick get pummeled by its own cap. Indeed, once I accidentally twisted a Tom Ford lippie up to its death, and I have still not recovered. Luckily, makeup fairy godmother Rihanna is looking out for us in that respect.
As Hallmark social media lead Thea Neal noted, Fenty's dual-purpose Match Stix ($25) have a pad at the top that "keeps you from ruining it." What a gift.
People don't spend enough time raving about how @fentybeauty has a pad in their Match Stix cap that keeps you from ruining it. 😍 pic.twitter.com/gMi4ZB22Ji

— Thea Neal (@nealthea) January 9, 2018
Plus, remember that Match Stix are magnetic, which means the chubbies are great at attracting all your lost jewelry. As the brand itself tweeted in response, "Told y'all Matchstix are multi-purpose." Truly innovative.