Source: POPSUGAR Photography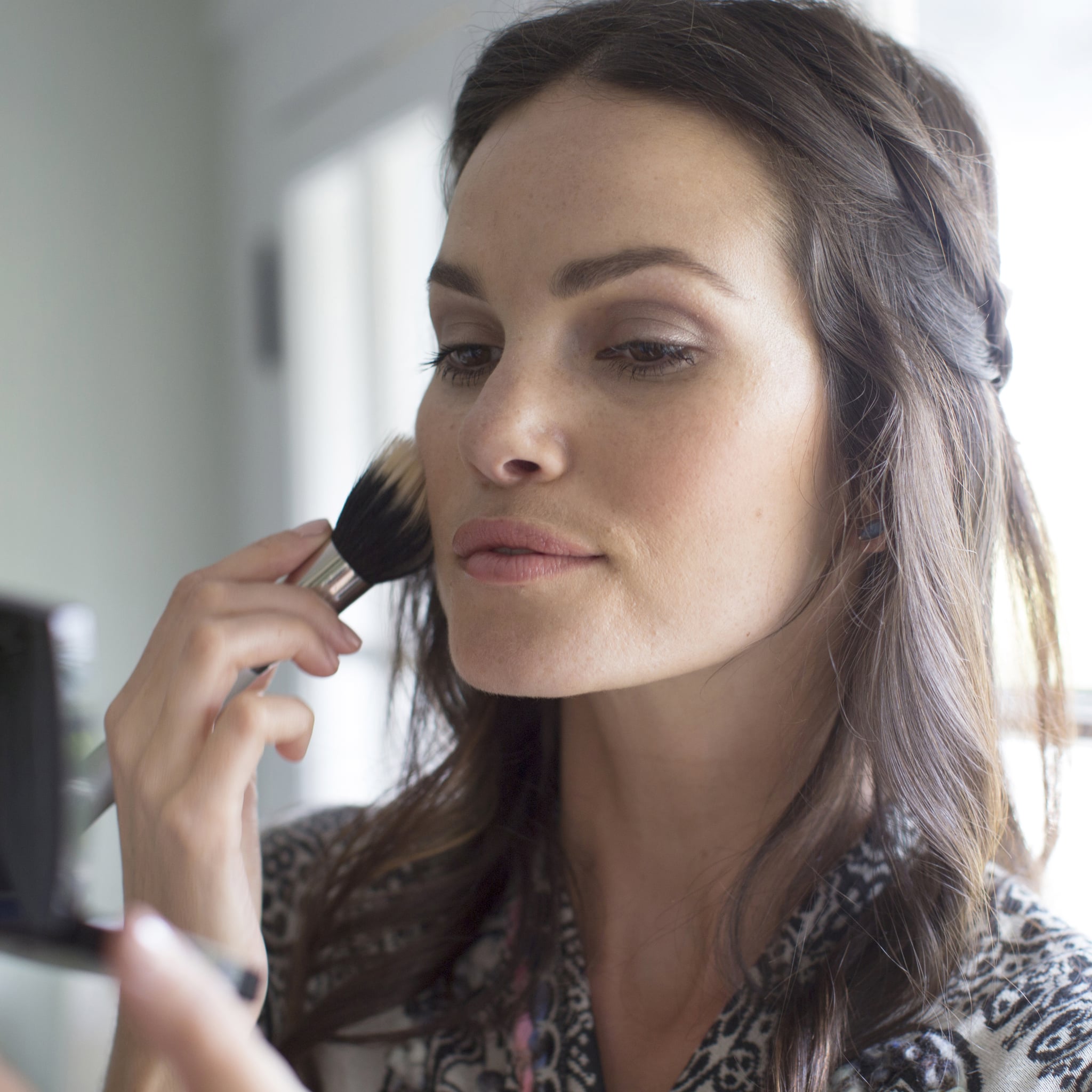 Humidity may be your foundation's archenemy, but harsh Winter weather can be just as damaging to your morning makeup routine. Rejoice, friends — we recently interviewed makeup artist to the stars and beauty trailblazer Laura Mercier about what it takes to keep your face looking fresh and polished no matter what the forecast brings. Being the inspiration behind Laura Mercier Cosmetics and one of the first makeup artists to create a foundation primer, this is one woman who knows a thing or two about what you should have in your makeup bag. Check out the tips below for every season and her thoughts on your daily makeup routine.
Hot and Humid Doesn't Have to Equal a Sloppy Mess
Using loose powder saves foundation when temperatures heat up, and Laura Mercier's Loose Setting Powder ($37) is a solid choice. Pro tip: Apply powder to fresh skin over your base layer of foundation. Dust your face with powder, which absorbs oil and creates a smudge-proof base. Add another dusting of powder once you've finished putting on makeup, and you're set. Blotting papers are a must have during warmer months, helping to quickly remove oil buildup. But beware of getting too attached. "They're just a short-term fix," Mercier says. "To truly decrease oil, you must have balanced skin."
Staying Hydrated Means More Than Downing Water
Water isn't just good for your bod; it's good for your skin, too. There's more than one way to keep your skin fresh with H2O. Moisturizing lotions may do the trick — Mercier says, "If your skin is tight, even after taking off your makeup, then you have drier skin and need some moisturization" — but what about adding water to your foundation? We're not talking DIY; we're talking Laura Mercier's Smooth Finish Flawless Fluide ($48). Combining pigments and highly reflective waters (yes, water), this formula blurs the lines between your natural skin and makeup to give you a fresh look that works in any season.
Create a Winter-Wonderland Glow
Cold weather is hard on skin, so keeping it fully moisturized, glowing, and youthful is a must, making a tinted moisturizer a smart addition to your makeup bag. "Our Tinted Moisturizer Illuminating Broad Spectrum SPF 20 Sunscreen ($43) is a multitasking product that has sunscreen, vitamins, and good-for-you ingredients, plus it's moisturizing and lightweight — the perfect day product," says Mercier, who's on a mission to teach women that "they don't have to layer on a ton of foundation. I want to teach women how to look like themselves, but enhanced."
Keep an Even Tone in Uneven Temperatures
During cooler months, you're often shuffling between cold temperatures, blowing winds, and heated spaces, which can leave your foundation totally confused. "A flawless face starts with the skin. When you perfect the canvas, any other color or makeup looks good on top of that," says Mercier. That's why she recommends the Moisture Supreme Foundation ($47) — a must for creating an even and stunning complexion.
Celebrate Spring-Fresh Skin
Barely there makeup is always in style once warmer weather arrives, but skin takes time to adjust. After months of being highly covered, you might find a light application of foundation leaves you focusing on flaws. Using a primer, like the Radiance Foundation Primer ($33), will help keep things in place. Mercier advises that "primer keeps your makeup on for a long time. It is the true makeup artist's must have, both for the red carpet and for the everyday woman."
Image Source: POPSUGAR Photography