As POPSUGAR editors, we independently select and write about stuff we love and think you'll like too. If you buy a product we have recommended, we may receive affiliate commission, which in turn supports our work.
When I think about base products, there's one brand that never fails to impress with its inclusive and exciting innovations — and that's NARS. The company simply never misses a beat on the complexion front, whether it's with the Creamy Color Corrector, Sheer Glow Range, Soft Matte Foundation, or Tinted Glow Boosters — I've tried (and loved) them all. So, when the brand unveiled its latest product, the NARS Light Reflecting Foundation ($49), I signed up right away to try it ahead of its launch.
The Light Reflecting Foundation — which comes in 36 shades — combines makeup with skin care. It instantly blurs imperfections, smooths the look of textured skin, and helps to conceal blemishes, dark spots, and even redness. "It's fitting to expect skin-care benefits with our daily makeup products, especially after lockdown," NARS makeup artist Rachel Hardie tells POPSUGAR. The rise in a more "natural take on makeup" and a newfound love of skin-care rituals over the last few years inspired the launch of the foundation, the idea being "enhancing [the skin] as opposed to covering it up."
So what makes this foundation different from the rest of the complexion range? "The Light Reflecting Complex is formulated to enhance the skin in three innovative ways that helps to improve the appearance of blemishes, redness, and dark spots," Hardie says. "It instantly bounces light without camera flashback using micro prisms — minuscule flecks that help to reflect light and address luminosity in beauty products — giving the appearance of radiance from within. It retains moisture and hydrates thanks to the inclusion of Polynesian seawater, and finally, encourages gentle exfoliation and skin regeneration with sea algae."
For those reasons, even before I tried the product, I knew I'd love it. My typical foundation portfolio consists of light to medium coverage, warm undertones, a satin-matte finish, and hydrating skin ingredients. So, I immediately appreciated this product's lightweight and moisturizing properties when initially blending it into the skin. The Light Reflecting Foundation reminded me of a tinted moisturizer in texture but gave the finish of a full-coverage foundation. Blending seamlessly into the skin, it impressively covered up my dark marks in one swoop. With only one and a half pumps needed (a little does go a long way), the formula evenly covered my skin before setting to a natural finish. From the very first application, I was incredibly impressed.
Another thing I noticed was how healthy my skin looked and felt — noting this down to the foundation's boastful skin-care benefits. "The foundation comprises 70 percent skin-care ingredients that benefit all skin types," Hardie says. "Biomimetic oats help to reduce inflammation by boosting hydration and supporting the lipid barrier. Cacao peptides and milk thistle help to prevent environmental aggressors and blue light exposure. In addition, Japanese lilyturf helps to retain moisture and strengthen our skin's moisture barrier."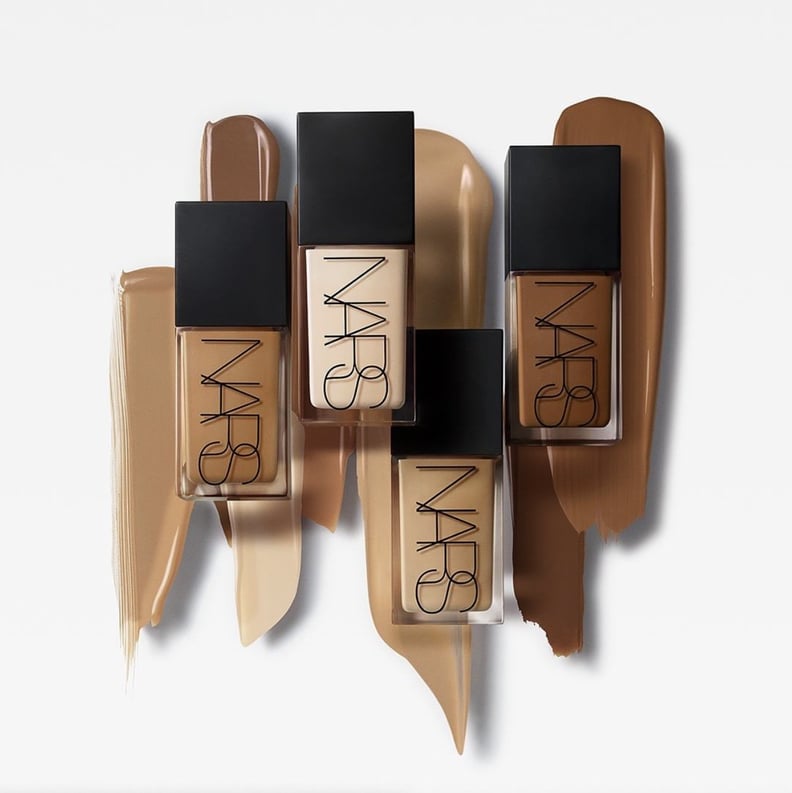 As someone with an oily complexion, I found that I didn't need to powder excessively throughout the day, which was a bonus. What's more, my T-zone remained radiant as opposed to greasy. The outer parameters of my face remained matte — even silky in some lights — which lasted all day long. This is all thanks to the Nars "Photochromic Technology," which, as Hardie explains, "is like a built-in Instagram filter." It softens and blurs texture and fine lines. "It also adapts your makeup in different lights, so when applying your makeup on a dark morning, you can rest assured it will also look great outside in natural daylight."
I would say that if I were heading for an evening out, I would press a couple more rounds of powder across my forehead, but otherwise, I would allow the natural dew to create the coveted lit-from-within glow.
Despite many benefits, I think the one thing that made me really fall in love with this foundation is its lightweight and breathable feel on the skin. One of the main reasons I avoid wearing foundation daily is how it sits on my skin. However, the Light Reflecting Foundation is extremely featherlight — I barely noticed it on my skin. It's so light, in fact, that I only remembered I was wearing it when I started my nighttime routine. In my eyes, that is the mark of a solid and impressive foundation.
If you're someone who loves a complexion product that not only prioritizes skin-care benefits but also draws in light and reflects it, then you will love this foundation. I would recommend this for both daily use and events that require more coverage, simply due to its buildable and breathable nature. For oily complexions, take note that a little powder will go a long way, all without taking away from its hydrating, moisturizing, and light-reflecting complex.
Nars, I've got to say it: you've done it again — another foundation win. Get a closer look at the POPSUGAR team wearing the new NARS Light Reflection Foundation ahead.
Rating:
★★★★★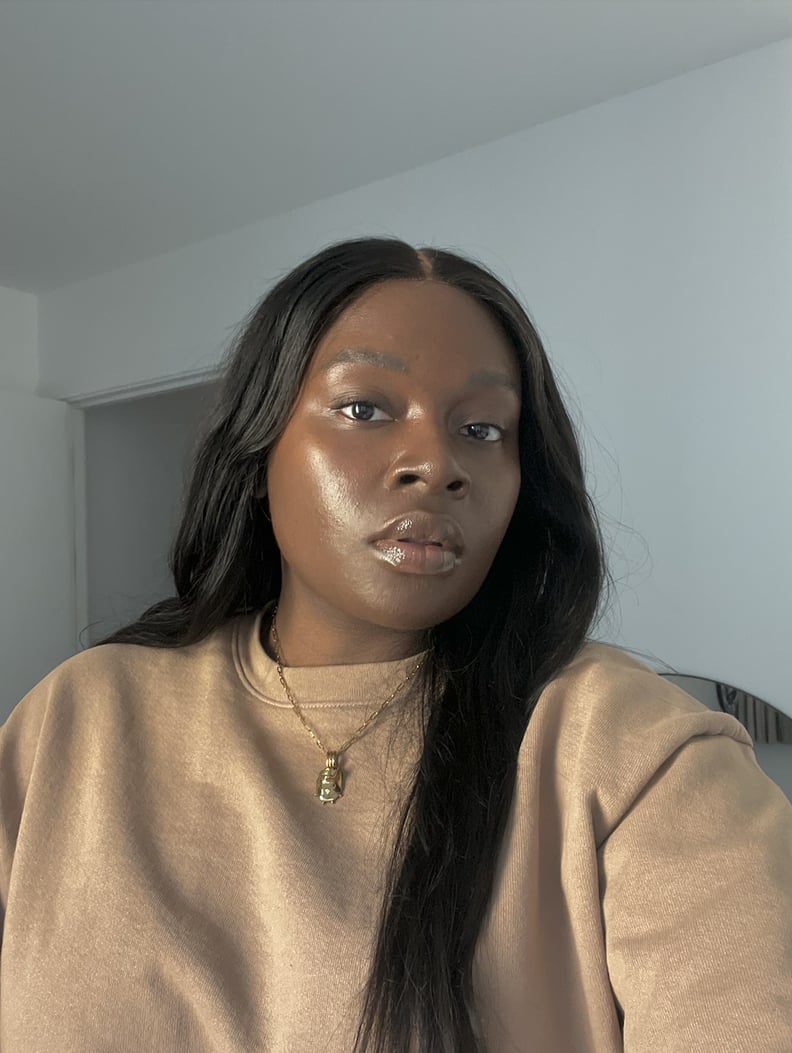 Nateisha Wearing Nars Light Reflecting Foundation in Shade Nambia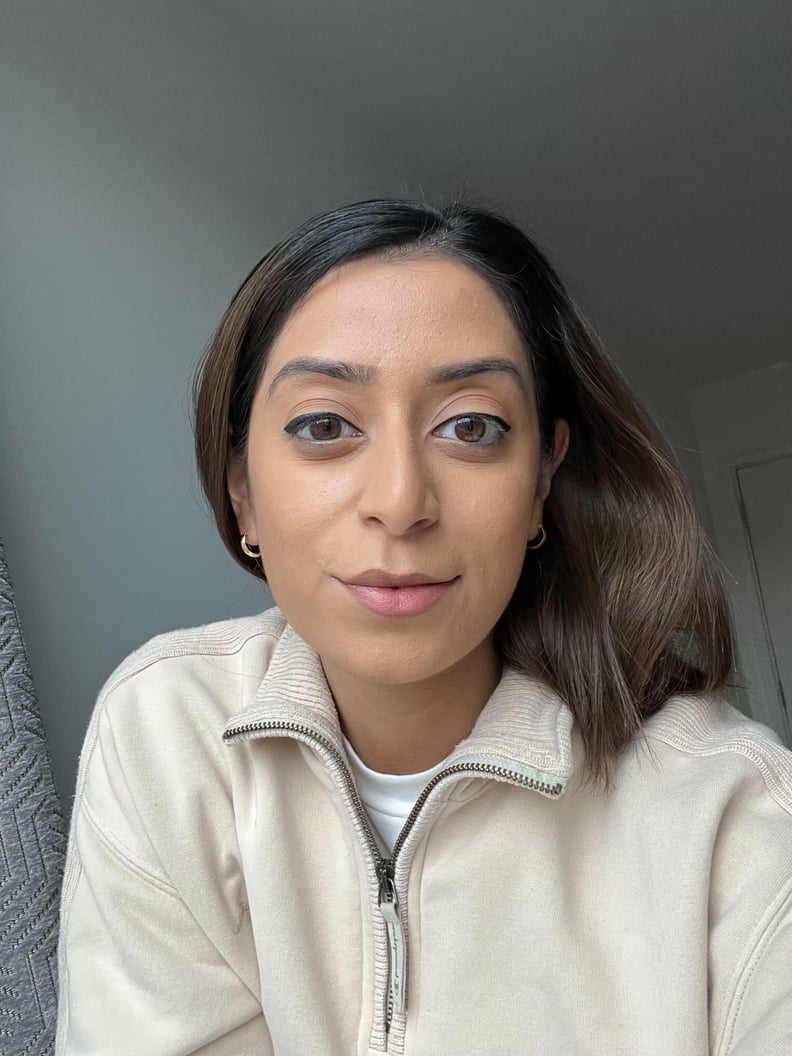 Navi Wearing Nars Light Reflecting Foundation in Shade Vanatu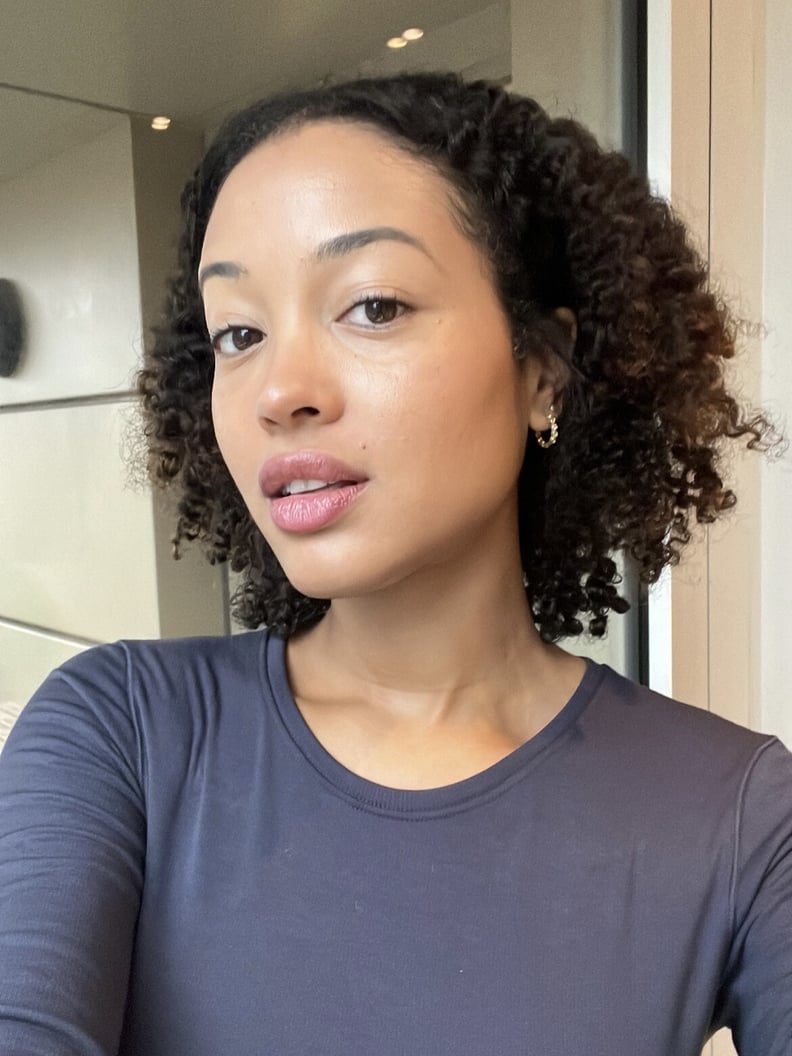 Kara Wearing Nars Light Reflecting Foundation in Shade Stromboli