Free Radicals in Skin Care
Exactly What Free Radicals Are and How They Can Affect the Skin
As POPSUGAR editors, we independently select and write about stuff we love and think you'll like too. If you buy a product we have recommended, we may receive affiliate commission, which in turn supports our work.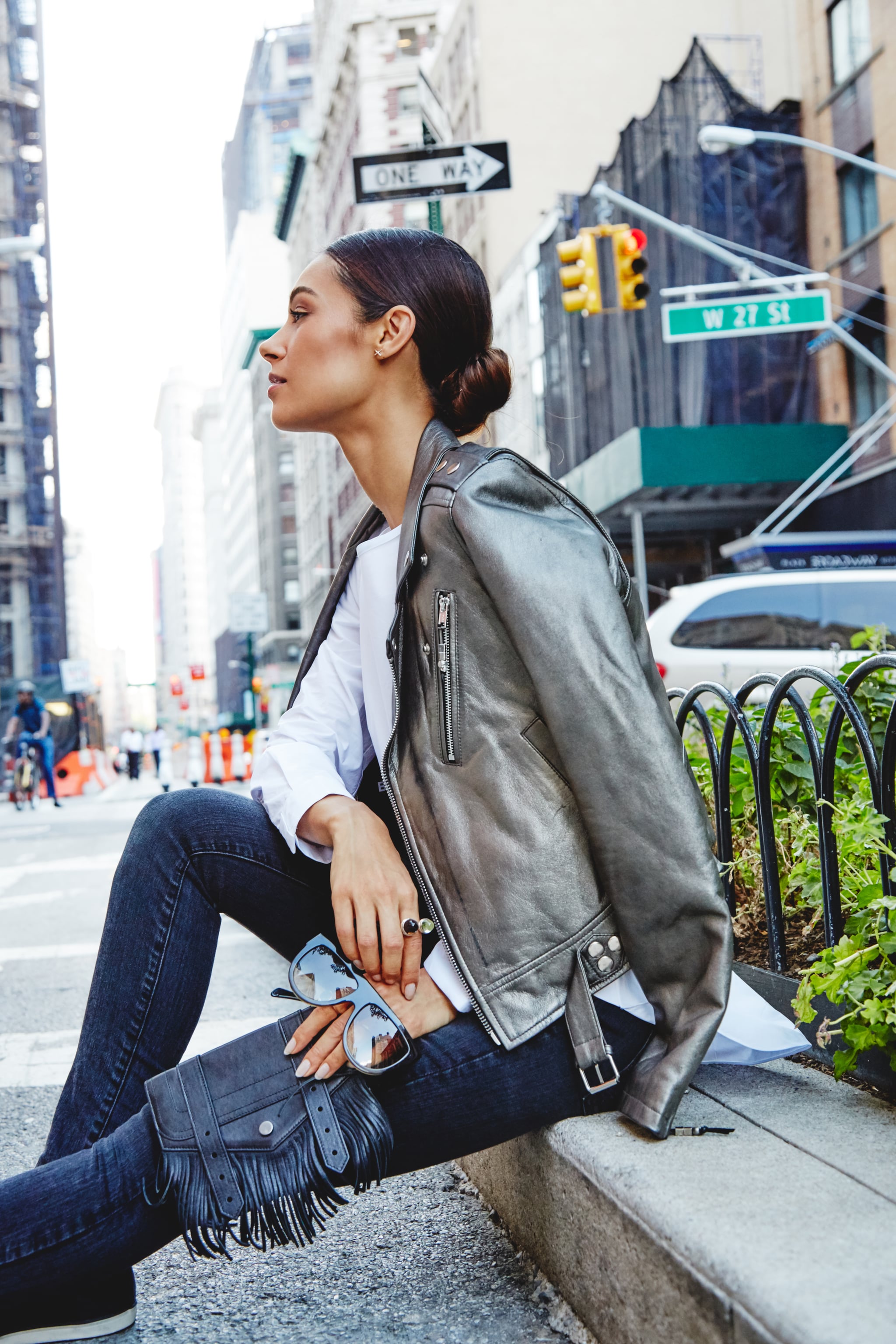 "Free radicals" is a phrase you've probably heard floated around when it comes to skin care, and living in increasing polluted air, it's important to know how to they affect your skin. And once you've learned free radicals and what they mean for the body, it's time you knew about how you can protect your skin from them.
We reached out to Dr. Goldfaden, a dermatologist with over 40 years experience and the brain behind the Goldfaden MD skincare line, to teach us all about free radicals and how we can protect our skin against them.
What Are Free Radicals?
Dr. Goldfaden explains that "pollution releases microscopic particles or free radicals that can go deep into the skin and cause damage to otherwise healthy cells." You can be particularly prone to this if you live in the city, if you're a smoker, or if you like to regularly soak up the sun. Regularly being exposed to all of this can cause "loss of elasticity (wrinkles and sagging) and hyperpigmentation. Pollution can cause uneven skin tone, dehydration, dryness, dark spots, expedited aging, wrinkles, sagging, and a deterioration of collagen." So basically, free radicals really are the baddies when it comes to skin health.
What Does It Mean For the Skin?
Although exposure to free radicals is inevitable, there are things we can do to prevent further damage. Dr. Goldfaden told us "first and foremost, always wear an SPF!" This is something that we have all been told approximately 173 times, and yet we still often skip a day (me included). So, now's the time to learn that lesson: start wearing SPF regularly and prevent free radicals from wreaking havoc on your skin. He also suggests looking for products with antioxidant ingredients, as these fight free radicals. The best ingredients he says to look out for are red tea, ferulic acid, vitamin C, vitamin E, japonica flowers, watercress sprouts, retinol, and reservatrol (*makes notes*). In his line, the Goldfaden MD Brightening Elixir ($80) is designed for the exact purpose of protecting the skin against this damage. It protects against free radical damage (including UVA and UVB) while hydrating, firming, and reducing the appearance of fine lines.