Game of Thrones Season 7 Premiere Khaleesi Dragon Hair Clip
You Might Have Missed the Downright Amazing Hair Clip Daenerys Wore in Game of Thrones
Between Arya Stark's usual badassery and Ed Sheeran's cameo, there was a lot to take in during Game of Thrones's Season 7 premiere. But during the final few minutes of the episode, Daenerys Targaryen gave us a blink-and-you-missed it beauty moment that completely floored us. The Mother of Dragons' moment has to do with the two things GOT does best: fricking iconic hair moments and finely tuned attention to detail.
That's because Khaleesi aka Daenerys Targaryen aka #hairgoals Braid Princess wore a dragon hair clip. In the image below, you can see part of the piece, which looks like a gaping-mouthed monster that's screaming, just like we were when we processed this iconic moment.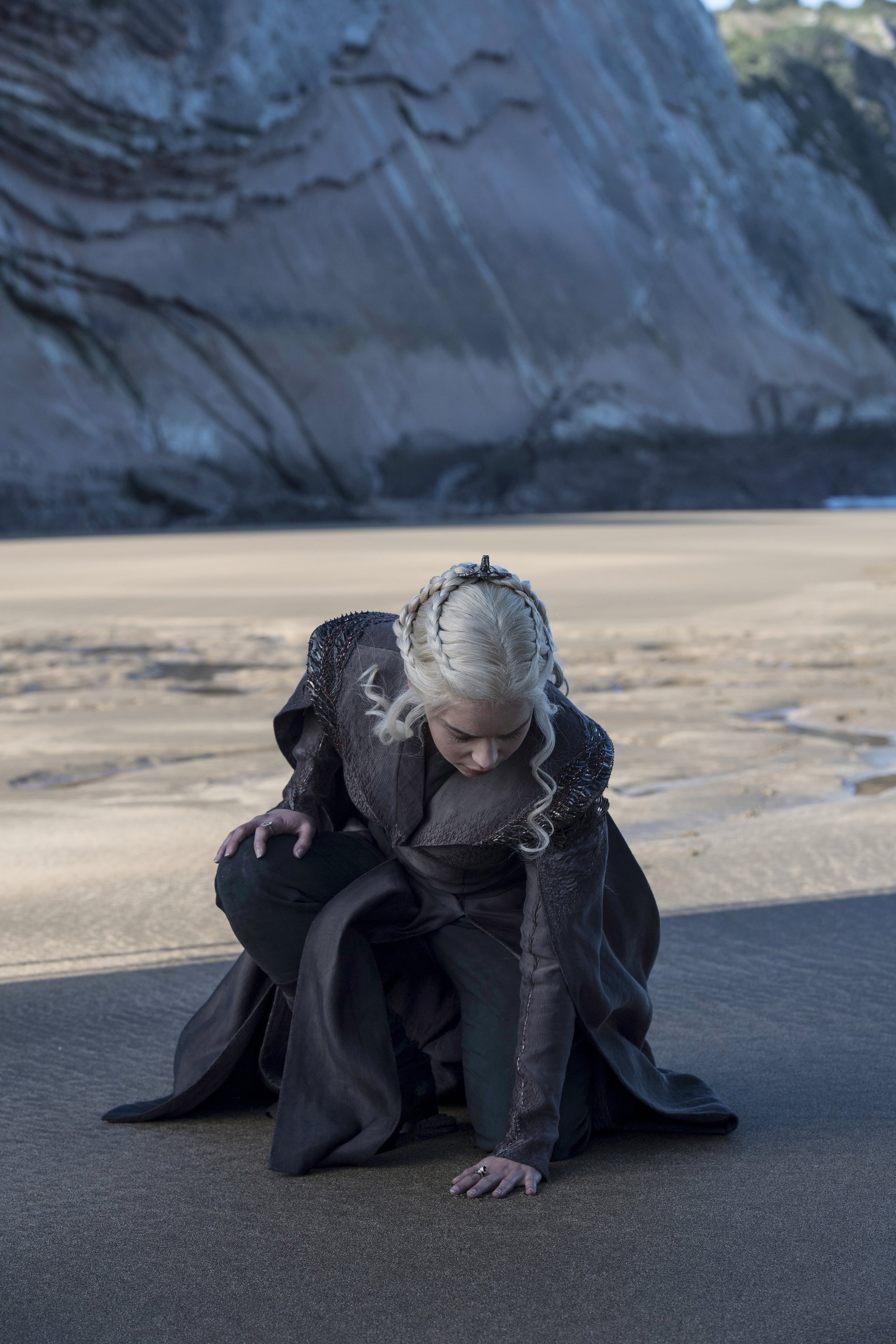 Image Source: HBO
Since Khaleesi is back home now and ready to kick some ass, here's to hoping that she doesn't forget to accessorize. A girl's gotta look fierce while she's fighting (and wearing) dragons.