How to Choose a Toner For Your Skin
Skin Care 101: Toners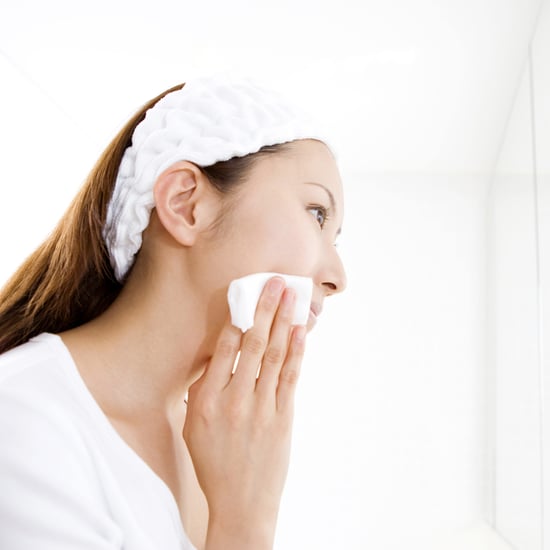 Even though you've just washed your face, there still can be trace amounts of dirt and makeup left behind — as your newly laundered white towels will prove. Or maybe your skin feels extra taught from dryness that can occur from cleansing. Whatever the case, toners are the next step to improving your skin before you even put moisturizer on. Learn what toner does, why you need it, and our favorite bottles,when you read more.
Why You Need It: Toner is the next step after cleansing. Generally speaking, toners moisturize, cleanse, and soothe skin, but there are various types available, from astringents, which are typically alcohol-based, to skin refreshers, which mostly just hydrate skin. This essential second step gets a bad rap, however, because you might not be using the right type for your skin concerns.
For Oily Skin: To help keep unwanted shine in check, try astringents, which will tighten pores and remove excess oils cleansing missed. Plus, the acids in toner will help remove bacteria that may lead to breakouts.
For Combination Skin: If you have an oily T-zone, try using oil-absorbing toners along your forehead, nose, and chin, but avoid any dry areas. Otherwise, a mild, moisturizing toning water will gently hydrate your skin without added oiliness.
For Dry Skin: Be sure to steer clear of drying astringents and opt for more hydrating waters and toning lotions. These will help hydrate and soothe dry skin before you even apply your moisturizer.
Tips and Tricks:
You can apply toner with a cotton ball, by spraying it on your face, or by pressing it into your skin with the palms of your hands.
Read the ingredients. If there's a high alcohol content, then it's most likely an astringent made for oily skin types.
Water mists are great toners and are also perfect for setting makeup.