I Traded My Deodorant For This $9 Toner From The Ordinary
Daria Yazmiene
Daria Yazmiene
Every editorial product is independently selected by our editors. If you buy something through our links, we may earn commission.
When it comes to beauty, I'm obsessed with finding new products that can make my life easier or fill a need that I didn't know was out there. I have a skin-care routine that works wonders and I'm learning more about my curly hair's needs every day, but one area I've never been able to properly take care of is my underarms.
Growing up, I always used the typical deodorants you could find in your average drugstore. I didn't think much about the brand or what ingredients were in it, and I couldn't commit fully to the natural deodorant route because the products didn't really work for me. I wanted something that obviously kept odor at bay, but could also help with the hyperpigmentation (or at least not worsen it). After doing some research, I ended up testing out The Ordinary's Glycolic Acid Toning Solution ($9), and although I was originally weary about using a glycolic acid for armpits, it's changed the game for me.
About The the Ordinary Glycolic Acid Toner
It's an exfoliating solution that has seven percent glycolic acid, aloe vera, aminno acids, and ginseng.
It helps with dullness and uneven skin and texture.
The formula is vegan, gluten-free, and cruelty-free, as well as paraben-free.
The Ordinary toner was originally made for the face, but has been praised by TikTok users as an alternative to deodorant.
What I Like About The Ordinary Glycolic Acid Toning Solution
Hyperpigmentation is a common skin condition where an area of the skin appears darker than the rest, usually caused by irritation or trauma to the skin (like picking a pimple or using harsh products). I've experienced these dark marks since I started shaving, and a few months ago I saw that the beauty community on TikTok was recommending The Ordinary Toning Solution for your armpits instead of just a facial toner. I was intrigued because a lot of people were saying that it helps with ingrown hairs and darks spots, and kills odor — making it a perfect deodorant. Even dermatologists were stitching users' videos with their perspective and their own recommendations.
After seeing it on my For You page for weeks, I finally decided to bite the bullet and buy the toner — and now I'm never going back.
How to Use The Ordinary Glycolic Acid Toning Solution
"[Glycolic acid] dissolves the bonds that hold dull, dead skin cells on the surface of the skin so the skin will gently shed, revealing smoother, brighter skin underneath," dermatologist Hadley King, MD, FAAD, previously told POPSUGAR.
I've been using The Ordinary Glycolic Acid toning solution in place of my deodorant for a little over a month, and I can safely confirm that it has worked wonders. Each day I apply the liquid with reusable cotton pads — although you can also apply it with a spray bottle — and I've seen a huge improvement. I don't get ingrown hairs as often, my hyperpigmentation is slowly (but surely) getting better, and even when I sweat at the gym, I don't smell as "potent," for lack of a better word.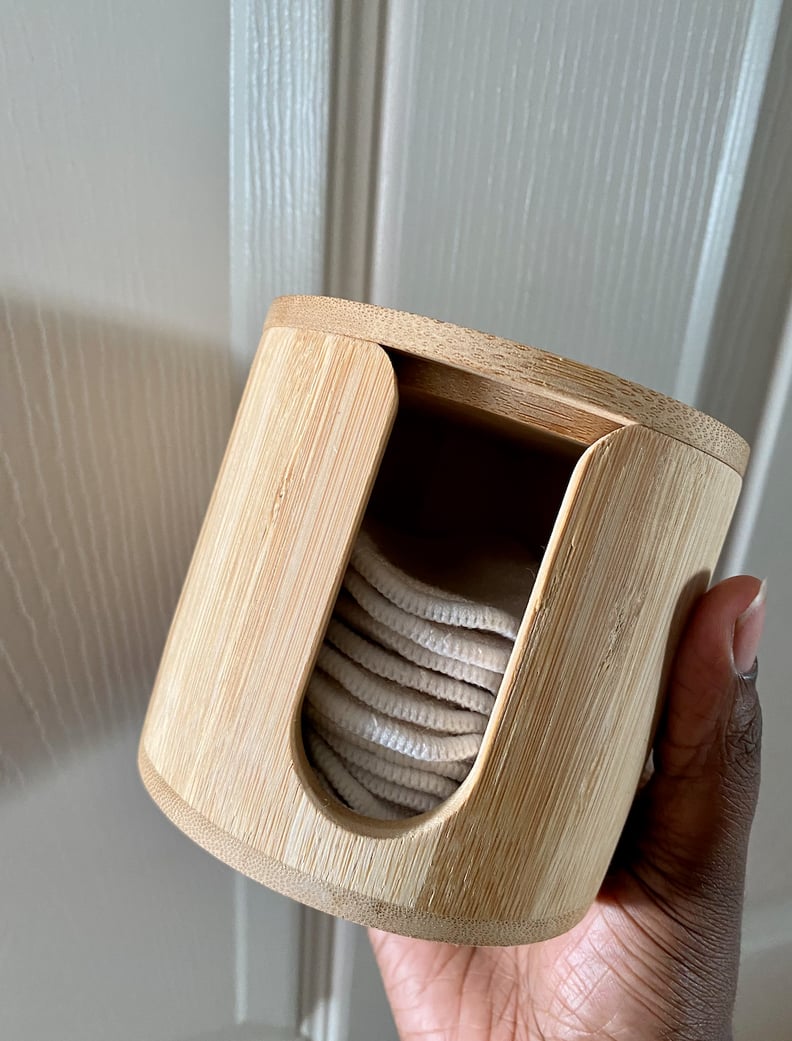 What to Consider Before Trying The Ordinary Glycolic Acid Toning Solution
If you're looking for a new deodorant, don't sleep on The Ordinary's Glycolic Acid Toning Solution. While no, it's not technically intended for your armpits, it does everything you'd hope from one without the aluminum. "The idea is that glycolic acid can lower the armpit's pH levels, making the environment less hospitable to bacteria responsible for odor," Dr. King said. However, there is one caveat. "Keep in mind that this will not prevent sweating, and there is potential for these ingredients to be irritating." However, with a product this affordable, what have you got to lose?
Where is The Ordinary Glycolic Acid Toning Solution Available?
The Ordinary Glycolic Acid Toning Solution is available at Sephora.com, Ulta.com, and Nordstrom.com.
Rating:
★★★★★