How Do I Make My Lips Look Bigger with Lipstick?
How to Overline Your Lips the Right Way, According to a Makeup Artist
As POPSUGAR editors, we independently select and write about stuff we love and think you'll like too. If you buy a product we have recommended, we may receive affiliate commission, which in turn supports our work.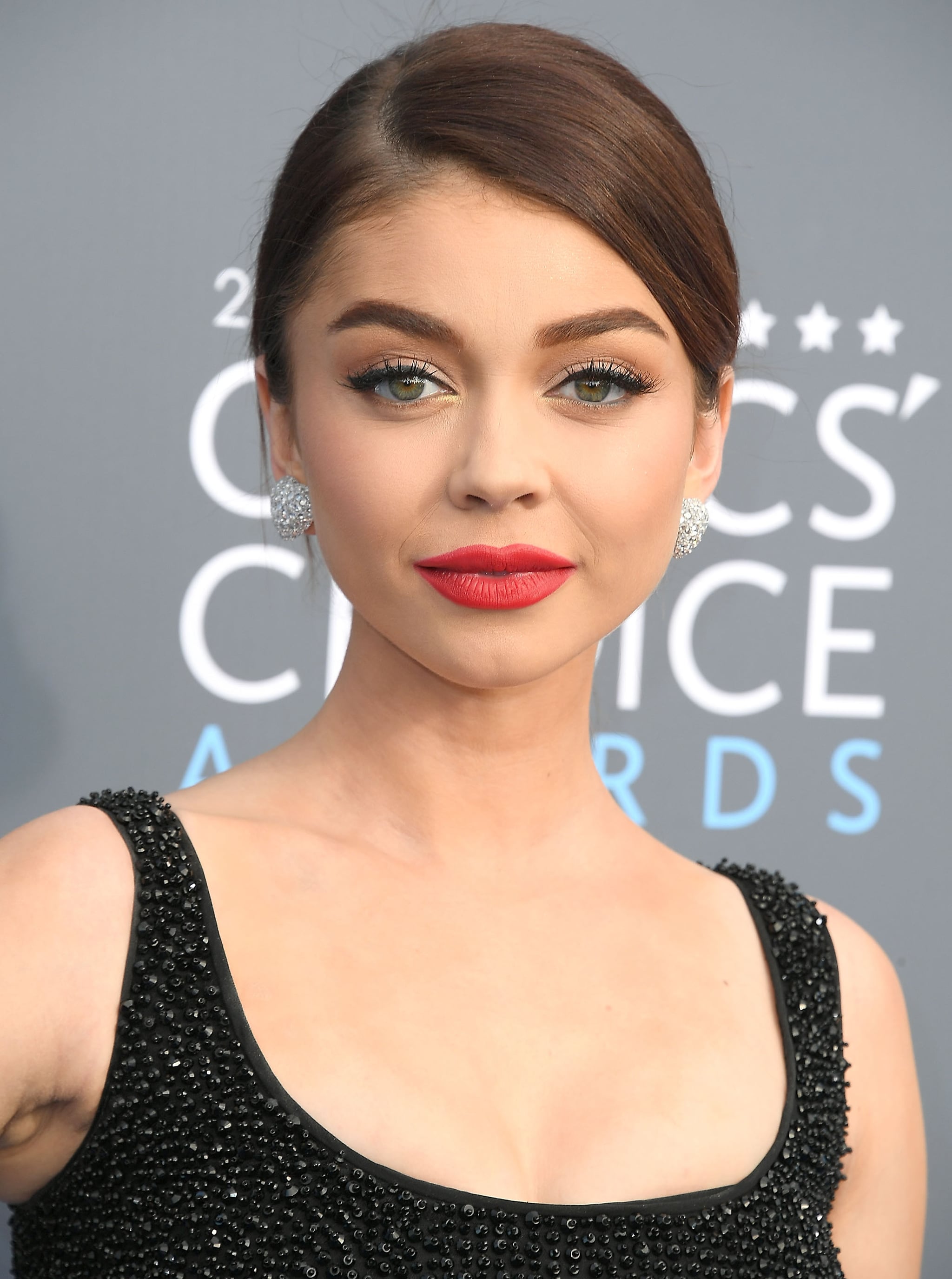 People have done some crazy sh*t in pursuit of plump, full lips (Kylie Jenner Challenge, anyone?). In my younger and more vulnerable years, I admit to partaking in some questionable overlining. After backstalking through old Facebook pictures and practically gagging over my cartoonish attempts at overdrawing, I was afraid to pick up a lip pencil again. But Valentine's Day is coming up, and I want plush, pillow-like lips for the occasion. (Even though I currently have no plans other than curling up and watching the courtroom scene of Legally Blonde on repeat).
That's why I reached out to celebrity makeup artist Hrush Achemyan, who's a true overlining wizard. Her talents have graced the lips of Kim Kardashian, Kendall Jenner, and Christina Aguilera. But it was her work on Sarah Hyland at the Critics' Choice Awards that really caught my attention. Though Sarah's lips are clearly drawn out, the look somehow appears natural. I asked Hrush what's what.
"It's very easy to go wrong with lips," Hrush conceded. Her solution? Line the lips with a neutral shade before you add your red color. "When you do this, you are highlighting where you want to draw the eye. This is also a cool trick to keep the [red] line straight and clean." Hrush's go-to is Marc Jacobs Beauty Poutliner Longwear Lip Liner Pencil ($24).
But just that tip alone won't ensure that you've nailed the look. There's some technique involved in mastering things. Make sure you have a steady but light hand as you apply liner. Hrush put it like this: "Who has prettier handwriting — the person who presses the lead against paper and pulls it with force or the one who gently glides along their hand to create letters? A softer touch is always better."
But after you've applied your liner, don't go swiping your bullet lipstick up against your mouth. Instead, Hrush suggests applying lipstick with an angled liner brush, as it "gets into creases and makes seamless lines." To keep things looking soft and natural, "Go over your lip liner with lipstick, because it blends away any harsh lines." Hrush used Marc Jacobs Beauty Le Marc Liquid Lip Crayon in How Rouge! ($26).
Go forth and pout!