How to Reduce Swelling and Itching of Mosquito Bites
The Surprising Treatment That Cures Swollen, Itchy Mosquito Bites
As POPSUGAR editors, we independently select and write about stuff we love and think you'll like too. If you buy a product we have recommended, we may receive affiliate commission, which in turn supports our work.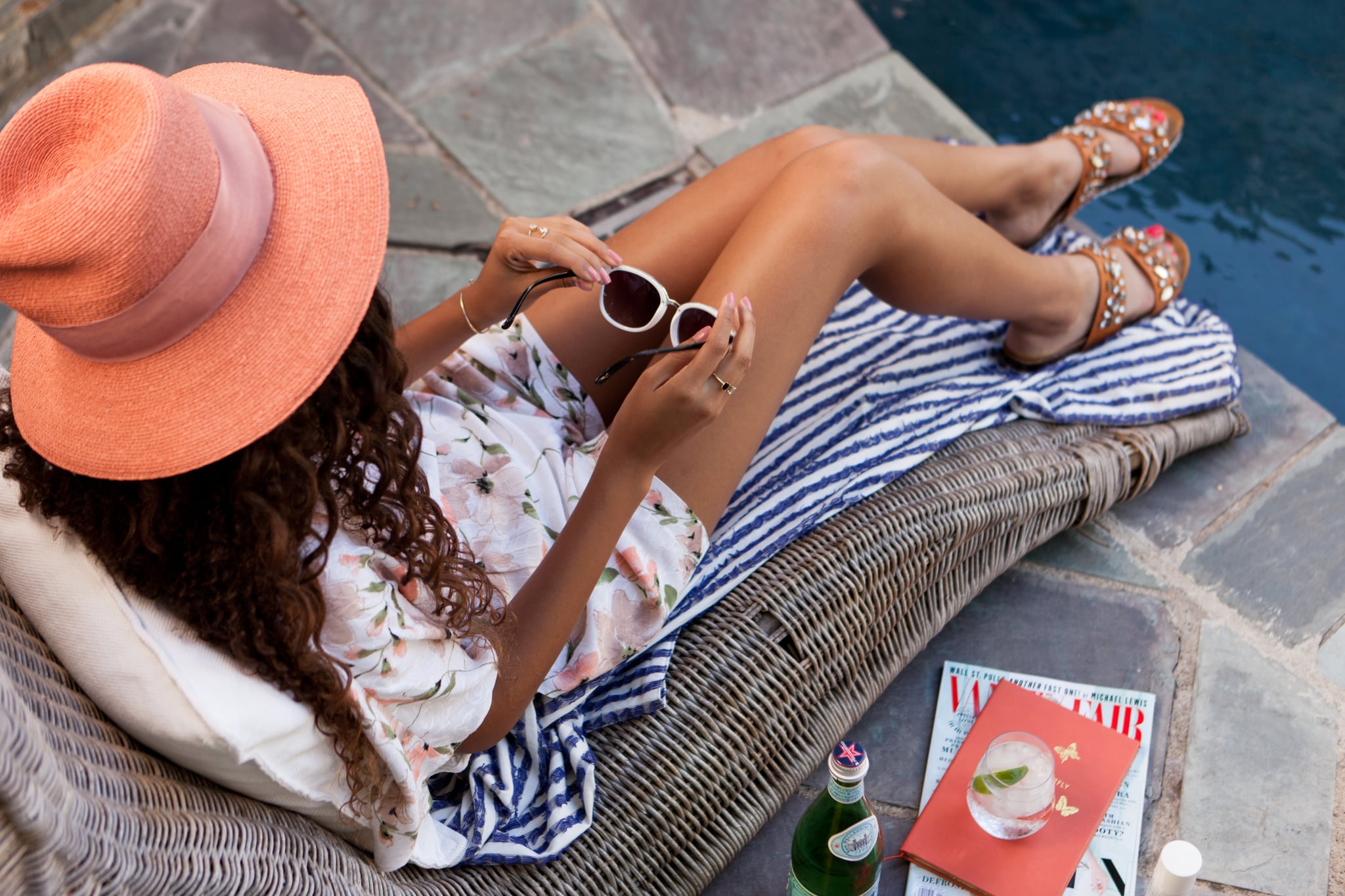 Not too long ago, my boyfriend and I went to the Dominican Republic to visit his family. I was prepared for the humidity, the fast-paced Spanish, and the endless servings of plantains, but I wasn't ready for the hordes of mosquitoes. "They bite foreigners more than natives," my boyfriend warned, and he was right. After just one evening (despite sleeping under a netted canopy!), my legs were covered in huge, blotchy marks that were nearly impossible to resist itching.
After seeing all my bites, my boyfriend's mother passed me a tub of Vicks VapoRub ($25 for 2-pack), swearing it would cure them. I was pretty apprehensive. I seem to be particularly sensitive to mosquitoes, because each of my bites turns into a quarter-sized welt that mars my skin for over a week. But I tried out the remedy on a few spots, mostly out of respect to my potential mother-in-law. To my great surprise, not only was the itching quickly soothed, but each bump faded in a few short days! Turns out the product is used for many ailments in DR, including headaches, fevers, toenail fungus, and more. (It reminded me a lot of Windex in My Big Fat Greek Wedding.)
According to NYC dermatologist Dr. Neal Schultz, host of DermTV.com and creator of BeautyRx by Dr. Schultz, there's some solid science behind this homeopathic remedy. "Three of the ingredients (menthol, camphor, and thymol) are topical analgesics," he explained. "They create a cooling sensation and stop the itching."
The VapoRub was also responsible for flatting each bite, thanks to the formula's nutmeg oil. This essential oil has anti-inflammatory properties, as well as pain-relieving and redness-reducing benefits. (That's why it makes such a good at-home acne treatment.) Finally, the cedarleaf oil in Vicks acts as a natural mosquito repellent! Sometimes moms really do know best — I'll never go on another tropical vacation without stashing a jar in my suitcase.
Image Source: POPSUGAR Photography / Mark Popovich
Product Credit: The Reformation romper, Missguided sandals, Mirlo bracelet, Vita Fede (gold ring with navy stones + diamonds) ring, Vita Fede (gold double band ring with diamonds) ring, Yestadt Millinery hat, BCBGMAXAZRIA sunglasses