Huda Kattan Foundation
Huda Kattan Is Launching 20+ Foundation Shades — and We Bet They Will Be Flawless
Huda Kattan is probably the most successful vlogger to launch her own makeup brand. We're truthfully obsessed with her lip pencils and liquid lipsticks. She has also taken on faux eyelashes and eye shadow with a highlighter in the works. Word on the street is she is taking on foundation next, and it's going to be major.
She revealed the following photos on Instagram Stories teasing the foundation. She said: "This is our secret foundation. It's actually launching later, but I just can't help but tease about it."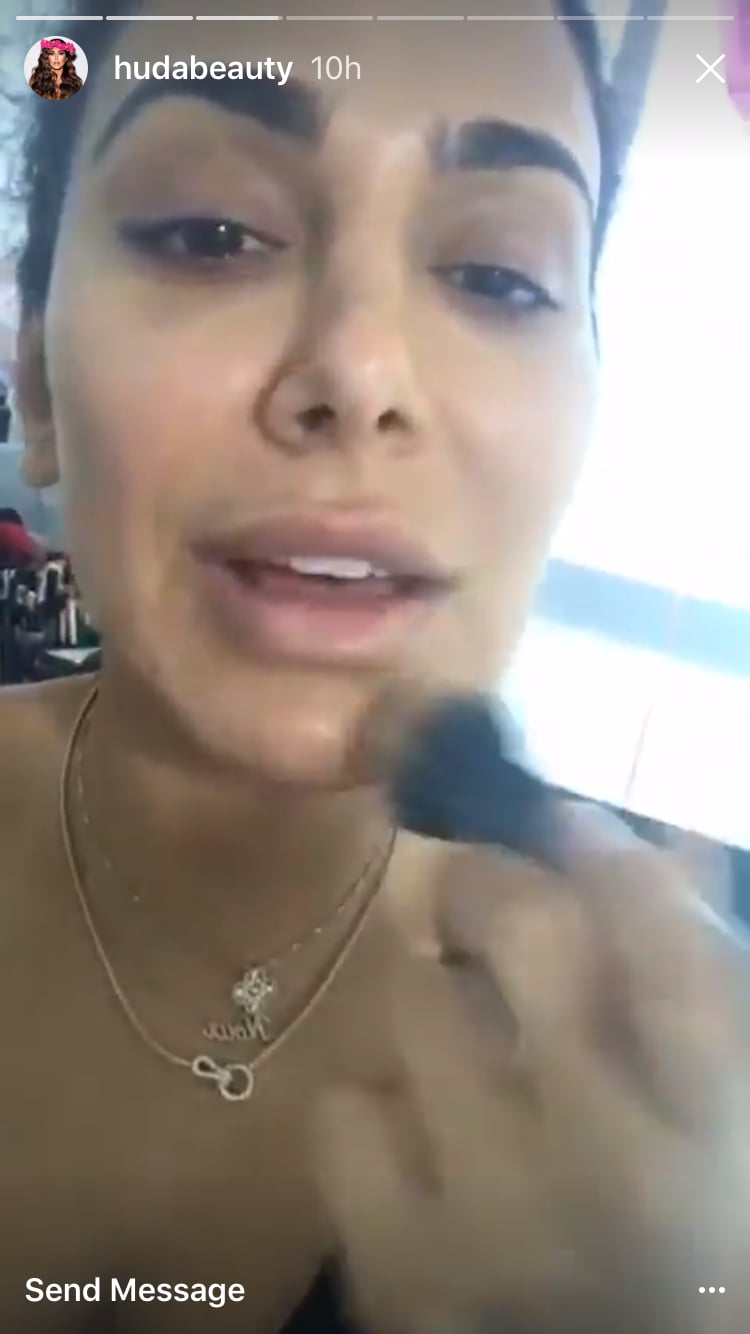 There's also this shot.
Update: Huda confirmed with Racked at the WWD Summit in February she is definitely creating a foundation line and a primer! It will include 20+ shades, launching in October 2017.
"The [foundation] formula is special," she told Racked. "I've tried so many foundations and it is full cover and it's honestly changed my life. Color matching for foundation is like the hardest thing I think I've ever done for beauty. I was doing fractions trying to find the percentage of people who have redness in their skin!"
If her new formula gives us gorgeous, dewy skin like Huda's, then we know we'll love it.