Kat Von D Super Sonic Glimmer Veil Lipstick
Kat Von D Wants to Restock the Pumpkin Glimmer Veil That Sold Out in 48 Hours
If you've seen swatches of Kat Von D's Super Sonic Glimmer Veil, then you know the orange-gold shade is pumpkin spice heaven. As previously reported, this hue was only supposed to be available for 48 hours, as part of Kat Von D's monthly Everlasting Flash Sale.
But you don't have to worry if you missed out on grabbing this tube of shimmering magic. Actually, you're in good company: as it turns out, even Kat Von D herself almost didn't score one. According to a recent Instagram, Kat Von D wrote, "WHAT THE HELL GUYS?!...I just found out [Super Sonic] sold out in less than 48 hours, and I myself only got ONE DAMN LIPSTICK!" If you look at the picture of Kat wearing Super Sonic, you can see that it makes her lips look like gold foil.
Before you fall into a FOMO hole, you'll want to know the other piece of news Kat shared in her post. The businesswoman wrote, "I'm thinking now I HAVE to bring it back permanently, cuz I'm not so sure I wanna live in a world without Super Sonic in it."
We're crossing our fingers that the pumpkin-tinted shade, which has hints of blue and green glitter, will be hitting stores soon, and for real this time. If you've tried Glimmer Veil, you know that the nondrying formula lasts forever on your lips. I can attest that my own Glimmer Veil withstood a pho dinner.
So Kat, if you're reading this, bring back Glimmer Veil! Beauty junkies await with bated breath.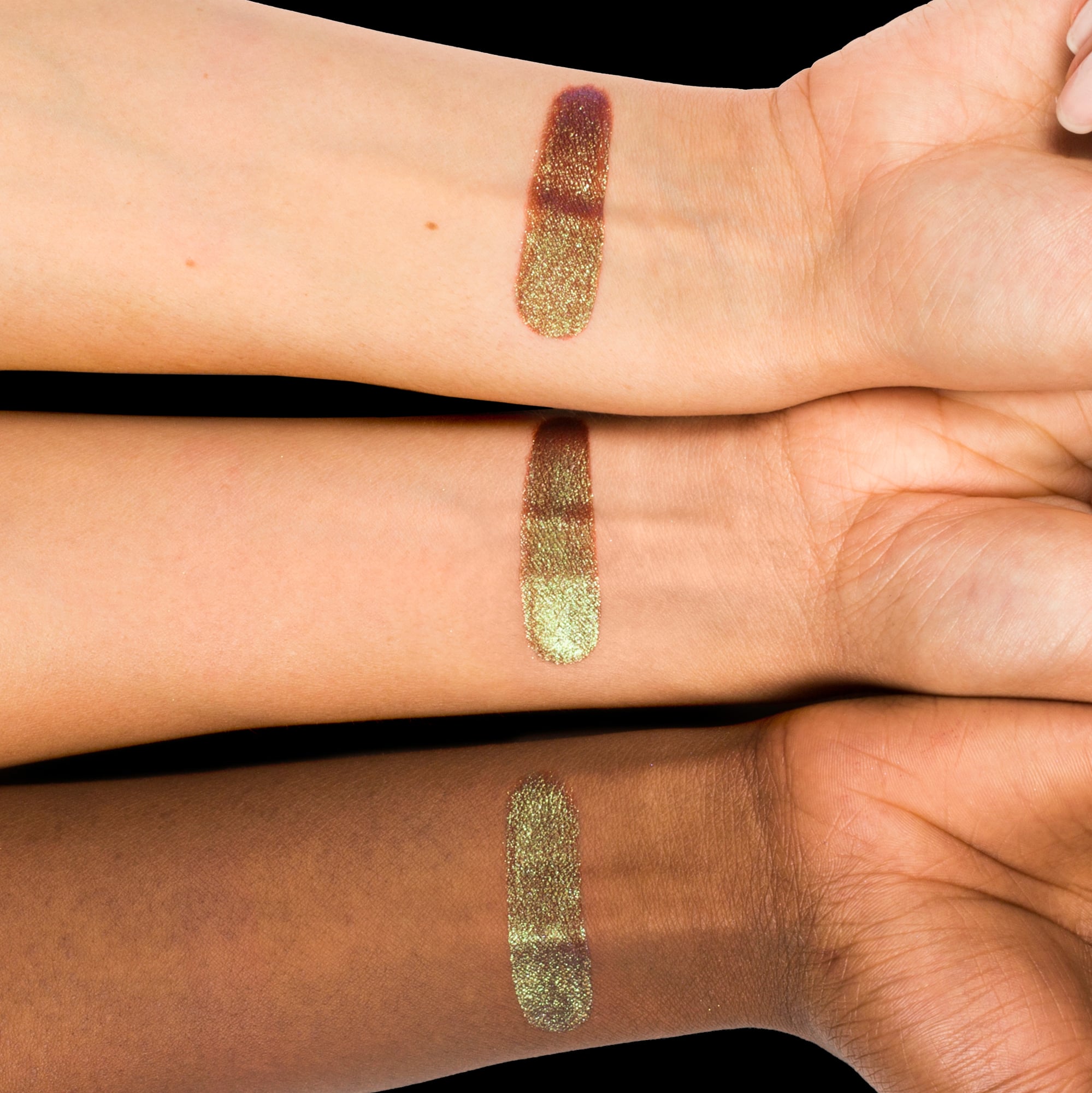 Image Source: Kat Von D Beauty